Licensed Asbestos Assessors
Since 1 July 2013, clearance inspections for friable asbestos removal works must be done by a Licensed Asbestos Assessor. Airsafe has several asbestos consultants who are certified as Licensed Asbestos Assessors. By using Airsafe for your clearance inspections, you can ensure you are complying with your legal obligations.
Asbestos inspectors who know how to work in a team
Our asbestos inspectors aren't just technically qualified: they have excellent people skills and know how to work as part of a team to get things done.
This is important because asbestos is a such a serious issue, both for safety and for the budget of construction projects. Unexpected asbestos finds can bring an entire work site to a halt, and the last thing you need is an asbestos inspector throwing his weight around.
Instead, you need a consultant who can work together with asbestos removal contractors and construction or demolition contractors to find the most cost-effective solution, without compromising safety. That's what you'll get from an Airsafe asbestos inspector. And we can get someone to your site quickly – if you're in Sydney, the same day if necessary.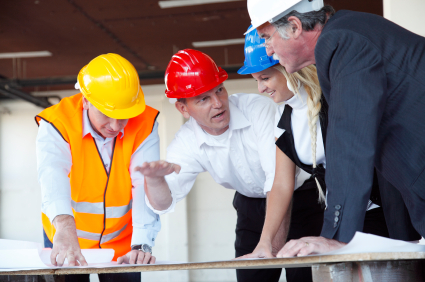 Asbestos clearance certificates
After any asbestos removal work, you must have a clearance certificate issued. The clearance certificate confirms that asbestos containing materials have been removed and the area contains no contamination.
An asbestos clearance certificate verifies that the following steps have been taken:
Air monitoring during removal works
Testing of settled dust samples in a NATA accredited laboratory
A visual inspection to ensure asbestos containing materials have been removed effectively
The removal work is consistent with the asbestos removal control plan and the notification form
The certificate ends with a signed clearance declaration, stating the following:
I declare that: The former enclosure, asbestos removal work area and the surrounding area are free from any visible asbestos, the transit route and waste routes are free from any asbestos, all asbestos in the scope of the removal work has been removed and any known asbestos is intact.
Why use Airsafe for clearance inspections?
Airsafe has over 30 years' experience dealing with asbestos. We know what we're doing and we get it right the first time.
Contractors love working with us because we don't throw our weight around on site – we're here to solve problems, not to cause them.
We have full professional liability cover and NATA accreditation. A clearance certificate from Airsafe means no legal complications later on.
We can also offer air monitoring during asbestos removals. You can save on costs by booking us for air monitoring and a clearance inspection for the same job.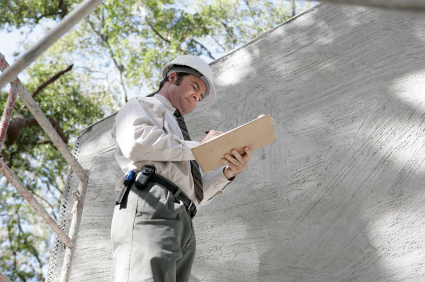 What regulations apply to asbestos clearance inspections and certificates?
The regulations around asbestos clearance inspections and certificates are outlined in the How to safely remove asbestos code of practice from Safe Work Australia.
The regulations state who can conduct clearance inspections, and what inspectors must do to ensure the area is free of asbestos contamination. They also cover the restrictions that must be in place at a workplace until an inspection is carried out.
Who can conduct asbestos clearance inspections?
The regulations state that asbestos clearance inspections must be carried out by:
an independent licensed asbestos assessor, for work that has been carried out by a Class A licensed asbestos removalist (for example, if the removal work involved friable asbestos)
an independent competent person, for asbestos work that was not required to be carried out by a Class A licensed asbestos removalist (for example, if removal work involved more than 10 m2 of non-friable asbestos).
Airsafe's inspectors are licensed asbestos assessors for the purposes of Class A asbestos removals. Naturally, we qualify as competent to inspect other asbestos removal works as well. With a matter as potentially serious as asbestos, it's important that clearance inspections are conducted by highly competent people with real experience dealing with asbestos. With over 30 years of industry experience, Airsafe is arguably the most respected asbestos consultancy in Sydney and NSW.
Just as important as knowledge and experience is independence. The regulations state:
To be independent, the licensed asbestos assessor or competent person must not be involved in the removal of asbestos for that specific job and is not involved in a business or undertaking involved in the removal of the asbestos for that specific job.
Airsafe does not offer asbestos removals as a service, so you can be assured that there will never be a situation where we are in a conflict of interest or are signing off on work that we have done ourselves.
What must a clearance inspection involve?
The regulations state that:
The independent licensed assessor or competent person must not issue a clearance certificate unless they are satisfied that the asbestos removal area and the area immediately surrounding it are free from visible asbestos contamination.
This is done by means of a visual inspection, as well as the results of any air monitoring that has been carried out. Airsafe also offers air monitoring as a service, so it makes sense for us to do the clearance inspection as well, bringing all the data together in one comprehensive report.
Restrictions until a clearance inspection is carried out
The regulations state that unauthorised persons can't enter the asbestos removal work area until a clearance certificate has been issued.
Any protective barricades need to remain in place until all asbestos removal work is finished, and the final clearance certificate has been issued.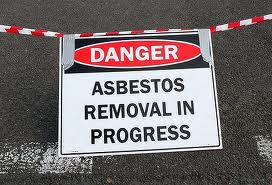 What can happen if asbestos clearance inspections aren't carried out with full rigour?
Getting an asbestos clearance certificate might seem like a mere formality — or even an annoyance, a piece of legal paperwork that must be completed before your people can get back to work.
But apart from the regulations, there are very good reasons for having an asbestos clearance inspection completed, and for insisting that it's done by someone with a lot of expertise in asbestos.
To understand why, we only have to think about what might happen if an asbestos clearance inspection isn't conducted with rigorous attention to detail. Unfortunately, we don't have to imagine such a situation; we have a real-life one right here in Australia, with the Mr Fluffy insulation scandal.
Mr Fluffy was a Canberra-based business that installed loose-fill asbestos insulation in more than 1000 local homes in the 1970s. In the late 1980s, when the dangers of asbestos had become more widely known, there was a federally-funded removal program, costing over $100 million. Following the removal program, asbestos clearance certificates were issued to householders and to buyers of affected properties.
However, it turned out that many of these homes still contained asbestos. A costly demolition program is now underway, and it's been confirmed that two of the affected homeowners have been diagnosed with the deadly asbestos-related condition mesothelioma.
The Mr Fluffy story should act as a warning to all Australians not to cut corners with asbestos clearance inspections. Independent checks and balances are vital to ensure that asbestos has been fully and correctly removed. And people and businesses have a right to expect that an asbestos clearance certificate will reliably do what it says: certify that an area is clear of asbestos.
Airsafe has covered the Mr Fluffy story extensively on our blog: