Crystalline silica and silicosis
Sand, stone, concrete, and mortar all contain crystalline silica (silica). It is also used to manufacture a variety of products such as composite stone, which is used to make kitchen and bathroom benchtops, bricks, tiles, and some plastics. Dust particles small enough to lodge deep in the lungs and cause illness or disease, including silicosis, are generated when workers cut, crush, drill, polish, saw, or grind silica-containing products.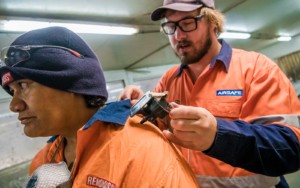 What is crystalline silica?
Silica is silicon dioxide, a naturally occurring and abundant mineral that makes up the majority of rocks and soils.
What is silica dust?
Silica dust is produced in the workplace during mechanical processes such as crushing, cutting, drilling, grinding, sawing, or polishing of silica-containing natural stone or man-made products. Some dust particles are so small that they cannot be seen; these are known as respirable particles.
Small enough to penetrate deep into the lungs, respirable silica dust particles can cause irreversible lung damage.
Non-crystalline or amorphous silica does not cause this type of lung damage.
Control
Workplace safety and health legislation require employers to identify hazards, assess risks, and implement practical controls to protect workers' health and safety in consultation with employees.
Silica can be identified by taking into account the materials used in the task and how they are used.
When air monitoring is required
Since the last assessment, there have been significant changes to work practises (e.g., new equipment being commissioned), production, processes (e.g., work process redesign), procedures, or control measures, which may reasonably be expected to result in new or additional exposures.
A health monitoring report indicates an adverse result when the worker's baseline or previous monitoring reports revealed no abnormalities.
A health representative requests a review of control measures (as required by the current WHS regulation), but current air monitoring records are unavailable.
When worker consultation results in a substantiated complaint from a worker or their representative, or when a substantiated matter is raised by an entry permit holder regarding possible contravention of the workplace exposure standard, and current air monitoring records are not available, monitoring is required.
The workplace exposure standard has been modified in cases where previous air monitoring results indicated levels above the new WES.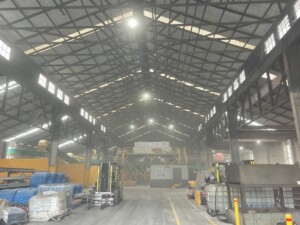 Contact us for a Respirable Crystalline Silica risk assessment today
Airsafe can provide Respirable Crystalline Silica monitoring solutions.
For any questions about Respirable Crystalline Silica monitoring, call Airsafe on 1300 888 338.