Asbestos & Hazardous Material
At Airsafe, we can assist you with the identification, testing and safe removal of asbestos and hazardous materials including lead, synthetic mineral fibre and polychlorinated biphenylsin your workplace or home.
Questions? Call 1300 888 338
The highest standards in technical expertise, customer service and quality assurance.

Why choose Airsafe?
NATA accredited

Airsafe's asbestos testing lab is accredited for asbestos fibre identification by NATA, the National Association of Testing Authorities.

Rapid response

When hazardous materials are suspected, we understand it's important to get an answer quickly.

Cost-effective

We charge a single, low flat fee per sample tested. It's the same price per sample whether you're having one sample tested or 10.
Rapid sample testing across Australia
Airsafe's NATA accredited laboratory uses state-of-the-art equipment to get you a definitive answer. We get you the results quickly for a low fixed price per sample. Need an answer fast? For a small surcharge, we can deliver results within hours. We can even pick up samples from you! (Additional costs apply.)
Submit a sample

Asbestos
Suspected asbestos in your home or workplace? Airsafe can help.! We offer a range of services for both residential and commercial purposes including testing, monitoring and assistance with safe removal.
More about asbestos testing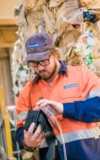 Think you may have found lead?
If you suspect you have found lead at your workplace or at home – in paint, ceiling dust or soil – it's important to get peace of mind fast. Airsafe's rapid response lead testing process ensures you, your coworkers and your family are protected – fast.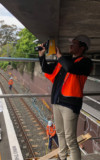 Need a

rapid response

?

Contact us for assistance with identifying hazardous materials, investigating contaminated land, undertaking air quality testing to quantify risks, and developing your risk management plan.

Airsafe always places your health as the highest priority.

Call us on 1300 888 338

"Airsafe have always been helpful, professional, timely and efficient. We have never had the need to look elsewhere. That is the highest endorsement we can give to a service provider."
Joshua Lee
Demolition Plus
"Airsafe have always been great to deal with. They answer any questions I have, no matter how simple or difficult. Airsafe's reports are of the highest standard, and you don't need a degree to understand them!"
Rajan Naicker
Lanskey Constructions
"I initially approached Airsafe for a project at the Garden Island Naval Base. We have used Airsafe on numerous projects since then and have always found them prompt, reliable and easy to work with. I would recommend Airsafe to anyone requiring similar services."
Nigel Dunn
CMS Plant Hire
"Possible asbestos contamination is a very stressful thing when you are mid-renovation and have two small children. I can't tell you how much I appreciate the speed with which you responded and I would recommend your company very highly."
Victoria Brown
"I found Airsafe to be reliable and knowledgeable in the industry. Their consultants are pleasing to deal with and accommodating to our needs. The reports they produce are of a high standard and well written."
Kara Basso
Endeavour Energy