What are welding fumes?
Welding fumes contain a complicated combination of metals, metal oxides, silicates, and fluorides. When a metal is heated over its boiling point, its vapours condense into very small particles, resulting in the formation of fumes (solid particulates). Welding fumes often comprise particles from the electrode as well as the substance being welded.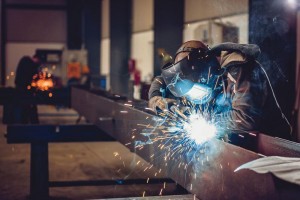 What are the health effects of welding fumes?
The International Agency for Research on Cancer has classified welding fumes as a Group 1 Carcinogen (carcinogenic to humans) and classified UV radiation emitted during welding as a Group 1 Carcinogen.
Acute exposure to welding fume and gases can result in eye, nose and throat irritation, dizziness and nausea.
Prolonged exposure to welding fume may cause lung damage and various types of cancer, including lung, larynx and urinary tract. Health effects from certain fumes may include metal fume fever, stomach ulcers, kidney damage and nervous system damage. Prolonged exposure to manganese fume can cause Parkinson's–like symptoms.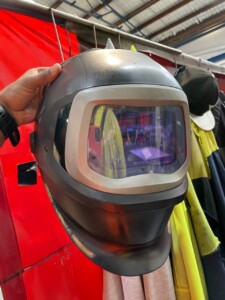 How do you measure welding fumes ?
A monitoring program, including air monitoring, is required under Work Health and Safety Regulations to be conducted when:
an employer is not certain on reasonable grounds that an airborne concentration of a hazardous substance is not exceeded, or
when monitoring is necessary to determine the risk to worker health.
Ensuring workers are exposed to hazardous substances below the WES is the minimum legislative requirement, but good occupational hygiene practices aim to reduce exposure to levels as low as reasonably practicable.
Personal exposure air monitoring is generally undertaken over a representative period of time to the Australian Standard AS 3640-2009 Workplace atmospheres – Method for sampling and gravimetric determination of inhalable dust
Contact us for a welding fumes risk assessment today
Airsafe's trained and qualified occupational hygienists can be dispatched today to conduct exposure monitoring and provide recommendations on health monitoring.
For any questions about welding fumes, call Airsafe on 1300 888 338.