The WHS Regulation 2017 stipulates that asbestos awareness training is necessary when asbestos-containing materials (ACM) are discovered or suspected to exist in the workplace. This training is intended to educate managers, people in charge of the workplace, workers, and tradespeople about the health and safety risks associated with asbestos as well as how to prevent ACM from being disturbed and subsequent exposure to asbestos fibres.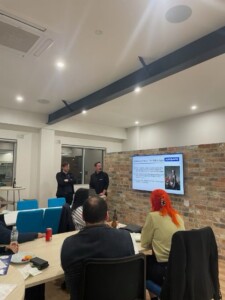 Asbestos Awareness Training
In order to give employees and contractors current, useful knowledge regarding asbestos, Airsafe can offer asbestos awareness training on work sites and at our HQ.
Topics covered can include:
Our senior staff members create, regularly update, and administer Airsafe's asbestos awareness training course.
The asbestos awareness training consists of a PowerPoint presentation with engaging discussions on scenarios from the participants' actual workplaces.
To discuss asbestos awareness training, specific to your needs please contact us today.