Airsafe provides environmental site assessments for due diligence purposes.
Environmental Due Diligence is undertaken to protect purchasers from buying an Environmental Liability.
The risk is that the property you buy will come with a contamination liability worth hundreds of thousands of dollars or more. In certain severe circumstances, the cost of the property is exceeded by the probable expense of cleaning up the contamination, rendering the land worthless.
Airsafe can conduct an assessment to determine potential constraints associated with using the subject site.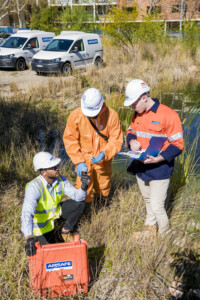 What's involved in an environmental due diligence assessment?
The scope of an environmental due diligence assessment will vary depending on the nature and level of detail required.
In general, the due diligence will include but is not limited to:
Discussion of the current site condition;
Designing a soil investigation program;
Assessing and describing the source, type, extent and level of contamination (if present) within the soil throughout the site;
Determining the human health and environmental risk (if present) from soils at the site;
Determining if the land is suitable for its proposed future use; and
Providing an assessment of site contamination and recommendations for remediation and/or management (if required).
Why undertake an environmental due diligence Assessment?
Any buyer looking to buy land, property, or other existing assets should do an environmental due diligence assessment.
First and foremost, it gives the buyer a method to grasp the full expenses of the transaction, especially when it comes to environmental issues like contamination clean-up and rehabilitation.
This can help the buyer haggle with the seller or even evaluate if the risk of purchase is too great based on current environmental liabilities throughout the buying process.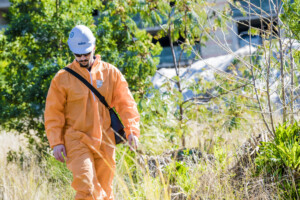 Contact us for an environmental due diligence assessment today
Airsafe delivers safe, comprehensive land contamination assessments and services. To organise an environmental due diligence assessment, get in touch with us today on 1300 888 338.