Asbestos in Sydney
Asbestos is extremely common in Sydney homes and commercial buildings. Asbestos was used extensively in the twentieth century as a building material because of its insulating properties, sound absorption, strength, fire resistance and affordability. The extent of twentieth-century housing development in Sydney—culminating in the long postwar boom—means that any Sydney building built before 1982 has a strong chance of containing asbestos.
"Fibro" is an abbreviation for "fibrous cement sheet". It's a building product that uses a fibrous material—most commonly asbestos—to reinforce thin cement sheets.

Fibro sheeting gained popularity during the post World War II period, due to its cheap and durable nature. And though the material has been used all around the world, historically Australia manufactured most of the world's fibro, and also had the highest rates of fibro use. Today we know that entire suburbs in the post-war building boom were largely constructed of fibro, creating "fibro belts" in all Australian cities.

But it's not only in the fibro belt that asbestos is present. Fibro was also commonly used to build sheds and garages throughout Sydney, and there were a host of other uses of asbestos, from vinyl floor tiles to insulating board to cement pipe.

Wherever you live in Sydney, there's a good chance that your house contains asbestos. Find out more about common locations of asbestos both inside and outside the home.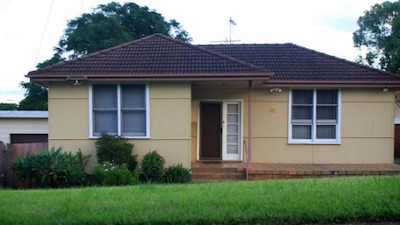 Loose fill asbestos insulation in Sydney homes
It's recently been discovered that a number of homes in NSW contain loose fill asbestos insulation, installed in the 1960s and 70s by ACT company Mr Fluffy.
While most of the homes in NSW where loose fill asbestos has been discovered are in southern NSW, there have been a small number of positive results in Sydney and surrounding areas, particularly the northern suburbs.
If you're concerned about possible loose fill asbestos insulation in your Sydney home, you can put your mind at rest by contacting Airsafe. We'll arrange a visit from one of our Licensed Asbestos Assessors. They will inspect your ceiling, take samples for testing in our accredited laboratory if necessary, and discuss your options with you if the presence of loose fill asbestos is confirmed.
The NSW Government previously had a free testing program in place for homes at risk of loose fill asbestos. This program is now finished, but asbestos inspections and testing are still available at Airsafe's reasonable rates.

Dangers of asbestos for Sydney's DIY crowd
In recent years there has been concern about an increase in the number of malignant mesothelioma cases in Sydney and Australia as a result of home renovations and DIY projects, many of which involve the handling of construction materials that contain asbestos.
This domestic exposure, much of which has gone on without the homeowners realising, has been described as part of the "third wave" of asbestos related diseases, where the first wave consisted of asbestos miners, millers and transport workers, and the second wave were those workers who used asbestos products, predominantly in the manufacturing and construction industries. But today there is a growing body of evidence that more and more people—including women—are being diagnosed through non-occupational exposure, including during home renovations.
Essentially, if asbestos is disturbed during renovations or in the demolition of homes containing asbestos, fibres can be released into the air and can then be inhaled. When asbestos fibres are inhaled, the individual's risk of developing malignant mesothelioma or lung cancer increases significantly.

As reported by the Asbestos Awareness website, a study by Professor Anthony Johnson into 'The prevalence of self-reported asbestos exposure during home renovation in NSW residents' showed:

60.5% of DIY renovators in NSW reported being exposed to asbestos during home renovations.
53% of DIY renovators in NSW reported their partner and 40% reported their children were also exposed to asbestos during renovations.
Non DIY renovators were much less likely to be exposed or have their families exposed.
58% of DIY renovators cut AC Fibro Sheeting—this was the most common activity resulting in asbestos exposure.
37% of DIY renovators in NSW reported using a power tool to cut asbestos products.

As a result of the above findings, Professor Johnson's study revealed that asbestos exposure is extremely common during home renovations in NSW in particular.

Furthermore, the Australian Mesothelioma Registry's 2014 Report shows that of the 350 people diagnosed with mesothelioma—where there is information about asbestos exposure—39.14% were classified as non-occupational exposure. Of this 39.14%, it is reported that 37% were home renovators, and of those home renovators 33% were women.

If you live in Sydney and you are planning on carrying out an extension or a renovation, whether it big large or small, you may be required to apply for building approval. As part of your Development Application (DA) documentation, your local council may require an Asbestos Inspection before granting you a Construction Certificate.

Unfortunately, most people can't tell whether building materials contain asbestos by simply looking at them. Only scientific testing of a sample of a material by an accredited National Association of Testing Authorities (NATA) asbestos testing laboratory can confirm the presence of asbestos.

Find out more about loose fill asbestos insulation.
Handling and disposing of asbestos in Sydney
You should not attempt to work with, handle, remove or dispose of asbestos yourself unless you are aware of the safety precautions for these activities. In most cases, it is advisable to seek professional assistance.
In some councils and territories in NSW there are restrictions on how much asbestos cement sheeting homeowners can remove themselves without a licence. For this reason, it is important to check the rules and regulations with your local council for full details or what is legal and what is not.
In all cases, the recommended precautions for minimising the release of asbestos fibres into the air should be carefully followed to reduce the risk to yourself, your family and your neighbours.
In some cases, especially when it comes to larger restorations, some jobs are best left to the experts. if you are planning a renovation that involves disturbing large amounts of asbestos cement materials, removing friable asbestos products, or demolition of all or part of your property, you should not conduct this work yourself.
It is wisest to engage a licensed asbestos removalist who knows how to manage this scale of work safely, without risk to you or your neighbours.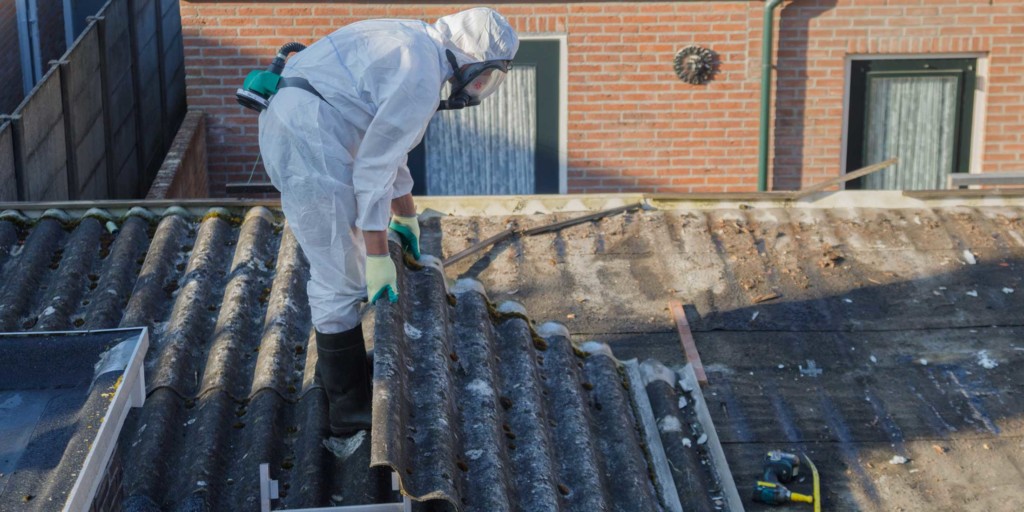 Asbestos testing for Sydney houses
The good news is that non-friable asbestos is generally not dangerous unless the material is broken, deteriorated or disturbed. Just because your home contains asbestos, that doesn't mean you need to panic.
There are two situations in which you need to take action about asbestos:
You are planning to renovate or demolish your house, and your local council requires an asbestos survey.
You have found something in your home that you think might be loose or crumbly asbestos.
Airsafe provides asbestos testing for Sydney houses in our NATA-accredited laboratory. Just follow the instructions to collect a sample and we'll give you a quick, definitive answer. For asbestos testing for commercial properties check out our article here.

Airsafe provides reliable, thorough surveys that are accepted by all Sydney councils. Don't be tempted by cut-price specials on asbestos surveys: some Sydney clients have told us that these surveys have been rejected by their local councils. Asbestos is one area where you really don't want to cut corners! Just fill in our form for a quick quote.
Contact us today for a fast quote on asbestos surveying and testing.