Airsafe are NSW's most experienced consultants in creating and maintaining asbestos registers and management plans. We've created asbestos registers for workplaces throughout Sydney and NSW, from factories, office buildings and small businesses to councils, government departments and universities.
Get an asbestos register & management plan today
Airsafe can help with everything, from an initial asbestos survey or audit, anywhere in Sydney or NSW, to delivering the final asbestos register and management plan documents. The whole process is efficiently tracked and managed using Alpha Tracker software. If you have Airsafe creating these documents for you, you can have peace of mind knowing it's done right the first time.
Do I need an asbestos register and management plan?
You may be legally required to create an asbestos register and asbestos management plan if you are a:
Premises owner or occupier
Employer
Manager
Other representative with responsibility for workplace repairs or alterations
You don't need an asbestos register or management plan if:
You've had an asbestos survey at your workplace and no asbestos was identified, or
Your workplace was constructed after 31 December 2003 (since we can be confident that no asbestos was used in construction after that date).
If any asbestos has been identified at your workplace, you must have an asbestos register and management plan.
Asbestos survey: the first step
The first step in creating an asbestos register and asbestos management plan is to have a full asbestos survey (also known as an asbestos audit) conducted at your workplace, if you haven't already done so. Airsafe offers asbestos surveys anywhere in Sydney or NSW.
When you engage Airsafe for an asbestos survey, an experienced asbestos consultant will inspect every nook and cranny of your premises and take samples of any suspected asbestos. We then conduct asbestos testing of these samples in our NATA-accredited testing laboratory. Using state-of-the-art equipment, our qualified laboratory staff can identify the nature and concentration of any asbestos within the samples.
Sometimes, when material is difficult to access directly and there is no danger of exposure, we're able to make an educated assumption that asbestos is present, without having to take a sample. Airsafe's 30 years of experience means we have a very good understanding of where asbestos is and isn't likely to be found. But at the same time, we'll always take as many samples as we need to get an accurate picture: because we own our own laboratory, we don't need to minimise the number of samples we take to cut down on testing costs.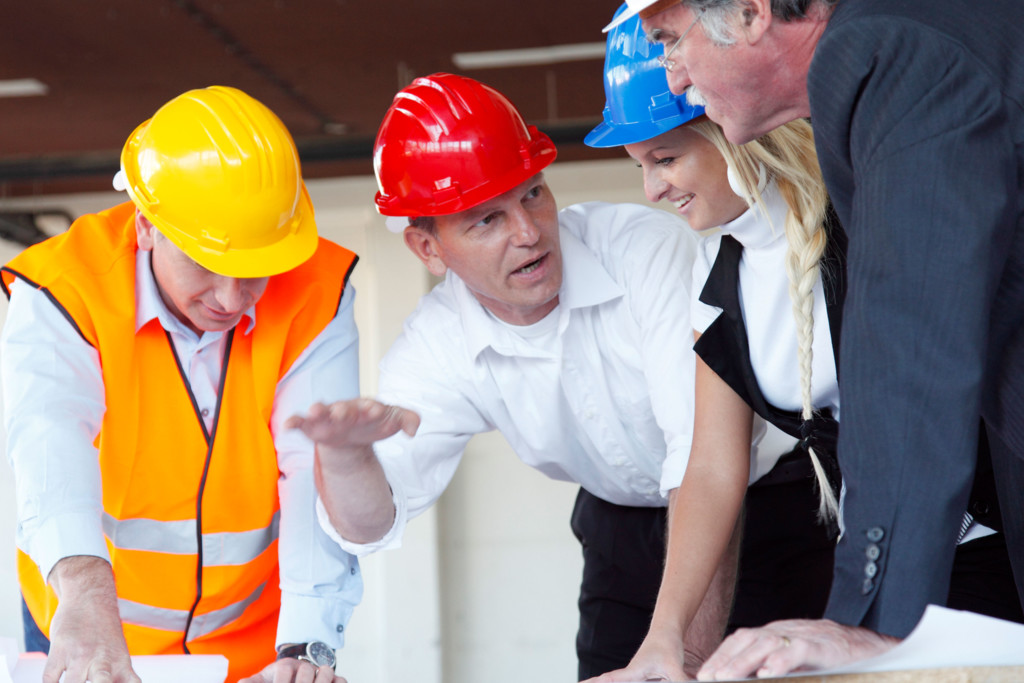 Asbestos surveys from Airsafe are in high demand. At times, we may need to place you on a waiting list, if you're not dealing with an urgent asbestos issue. But don't worry, by getting the ball rolling with Airsafe and having an asbestos survey scheduled, you're complying with your legal obligations.
Asbestos registers
An Asbestos register from Airsafe will record full details of any asbestos that's been identified at your workplace. Details we record include:
The location of the asbestos within your building
The type of asbestos-containing material
The classification of the asbestos (bonded or friable)
The condition of the asbestos
The accessibility of the asbestos
Recommendations for how the asbestos should be controlled
Asbestos registers need to be kept up to date (for instance, if you have asbestos removed), and they must be passed on when there is a change in management.
Review your asbestos register regularly
The Code of Practice on Managing Asbestos in the Workplace recommends reviewing your asbestos register at least once every five years. Often, asbestos registers need to be reviewed more often, depending on the condition of the asbestos.
If you're in Sydney or NSW, Airsafe can review your asbestos register for you, whether it was originally created by us or someone else. When we review an asbestos register, our expert consultants carry out a visual inspection of all the asbestos previously identified to check its condition and revise the register as appropriate.
Asbestos management plans
Compared to the asbestos register, the asbestos management plan is more of a living document. All asbestos management plans must include:
decisions, and reasons for the decisions, about the management of asbestos at the workplace. For example, safe work procedures and control measures.
procedures for detailing accidents, incidents or emergencies of asbestos at the workplace.
workers carrying out work involving asbestos. For example, consultation, information and training responsibilities.
There are also several other kinds of information that should be included in your asbestos management plan if they are available and relevant:
an outline of how asbestos risks will be controlled, including consideration of appropriate control measures.
a timetable for managing risks of exposure, such as priorities and dates for any reviews, and circumstances and activities that could affect the timing of action.
identification of each person with responsibilities under the asbestos management plan and the person's responsibilities.
procedures, including a timetable for reviewing and, if necessary, revising the asbestos management plan and asbestos register.
air monitoring procedures at the workplace, if required.
Review your asbestos management plan regularly
Like asbestos registers, asbestos management plans must be kept up to date. They must be reviewed every five years (or less, depending on the condition of the asbestos), or whenever an incident involving asbestos occurs. Your asbestos management plan must be accessible to your OH&S representatives, and to anyone doing construction, renovation or demolition work at your workplace.
How to collect an asbestos sample for testing

An asbestos register is of no use if the right people can't get hold of it when they need to.
For that reason, you should keep a copy of your asbestos register in your workplace. The asbestos register needs to be accessible to:

a worker who has carried out, carries out or intends to carry out work at your workplace
health and safety representatives who represent workers that carry out or intend to carry out work at your workplace

a person conducting a business or undertaking who has carried out, carries out or intends to carry out work at your workplace, and

a person conducting a business who has required, requires or intends to require work to be carried out at your workplace

In particular, if somebody is doing work at your workplace that you think might involve a risk of exposure to asbestos, you need to provide them with a copy of the asbestos register. Of course, for any renovations or other works at a workplace that contains asbestos, you should take other precautions as well. If you're in Sydney or NSW, we recommend you always contact us for advice before any work starts.

As an employer or manager, we know you have enough on your plate already. We can understand that an asbestos register and asbestos management plan might be put on the back burner as you deal with more visible issues in your workplace. However, it is crucial that you fulfil your legal obligation by having an asbestos register and a management plan in place in the event there may be an asbestos related incident at your workplace.

The good news is, you don't have to do the work yourself: just get Airsafe on your team and we'll take care of the rest. Airsafe is Sydney's most experienced specialist asbestos consultants. If we find asbestos, we'll help you prepare and maintain a legally compliant asbestos register and management plan. We'll also help you keep the documents up to date. Simple!

Although the asbestos register and management plan are closely related and are generally prepared at the same time, strictly speaking, they're different documents. Briefly, an asbestos register states where asbestos has been found in your workplace. An asbestos management plan details the processes you have in place for dealing with that asbestos.

The most obvious reason to have an asbestos register and asbestos management plan is that it's a legal requirement. If you don't have these documents and keep them up to date, you open yourself to possible legal penalties. These penalties can be as high as $3,600 for individuals or $18,000 for corporate bodies.

But the threat of a legal penalty isn't the only reason to maintain an up-to-date asbestos register and management plan. The regulations are in place for a good reason: by ensuring that information about asbestos in your workplace is available, up to date, and stored in an accessible format with a sufficient level of detail, they protect your employees, as well as any contractors who might be carrying out work at your premises. The possible consequences of exposure to asbestos due to lack of information dwarf any monetary penalties.