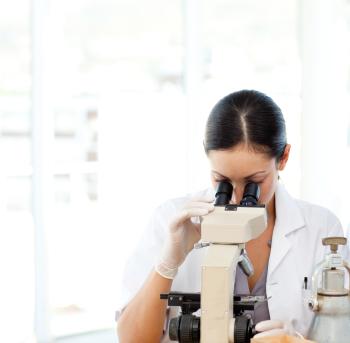 The Mr Fluffy story just won't go away. And now it has reached beyond the ACT – the New South Wales Government has announced that it's going to be checking properties suspected of being contaminated with loose-fill asbestos insulation.
14 different council areas have been identified as having houses that may need to be inspected. They are North Sydney; Kuring-gai; Bega Valley; Berrigan; Cooma; Eurobodalla; Goulburn; Palerang; Queanbeyan; Snowy River; Wagga Wagga; Yass Valley; Young and Greater Hume.
Any homeowners in these council areas whose homes were built before 1980, and who suspect their ceiling might contain loose-fill asbestos, can arrange for a free inspection by calling WorkCover's hotline on 13 10 50.
The fears of loose-fill asbestos in NSW follow the publicity given to the Mr Fluffy case in Canberra. Mr Fluffy was a business that installed cheap loose-fill asbestos insulation in more than a thousand Canberra homes during the 1960s and 70s. This form of asbestos is much more dangerous than "bonded" forms of asbestos like fibro. It consists of mined asbestos crushed into a fine state, making it highly friable (easy to disturb). Once the fibres are airborne, they can easily be inhaled or ingested.
Between 1988 and 1993, there was a large-scale asbestos removal program targeting the Mr Fluffy houses in Canberra. At the time, it was assumed that these houses were clear of asbestos and safe to live in. However, recently it was discovered that some of the houses still had asbestos present.
Is loose-fill asbestos a real concern in NSW?
While it was only in Canberra that loose-fill asbestos insulation was used on such a large scale, the publicity around the recent revelations has kicked up the dust, so to speak, of possible other cases of loose-fill asbestos being used, specifically in New South Wales.
In a radio interview, Peter Dunphy, chair of the NSW Heads of Asbestos Coordination Authorities (HACA) and chief executive of WorkCover NSW, emphasises that evidence of companies other than the Canberra-based Mr Fluffy using loose-fill asbestos insulation is so far anecdotal:
There were some reports of another operator operating in the south-west of NSW. We think that was an operator who was linked to Mr Fluffy….There was some anecdotal evidence from the ACT Government that there might be [another operator] in Ku-ring-gai and North Sydney areas but we don't have anything to confirm that, but we are working with those councils to see if we can identify any records.
WorkCover will work with licensed asbestos assessors in New South Wales to inspect houses suspected of being affected. Dunphy says that householders should look for "a very grey rough insulation, like a wool almost, in their ceilings".
If you think you may be affected, don't try to take a sample yourself — you should keep well away from anything you suspect is this particularly friable and dangerous form of asbestos.
Airsafe's cutting-edge asbestos testing laboratory
Of course, for other kinds of suspected asbestos, Airsafe is still your first port of call. Our asbestos testing lab has recently invested in two new state-of-the-art microscopes, part of our commitment to providing the fastest, most accurate test results possible.
Our first purchase is two brand new Olympus BX43s. These are phase contrast microscopes used for the analysis of airborne asbestos fibres. Phase contrast microscopy is a technique that converts phase shifts in light passing through a transparent specimen to brightness changes in the image. Although phase shifts are invisible in their own right, they become visible when shown as brightness variations.
Our second purchase is an Olympus BX53-P, a polarised light microscope used for the identification of asbestos in bulk samples. Polarised light microscopy is the specialised technique we use to identify asbestos in samples taken from people's homes. It uses polarised light to make the relevant details on the sample visible.
Airsafe's commitment to using the latest and greatest equipment is one of the reasons we're so highly regarded in the asbestos industry, as demonstrated by our hard-to-get NATA accreditation. But of course, even the best equipment would be useless without highly trained staff to operate it. Airsafe's laboratory staff have scientific qualifications and specialised training, backed by our 30 years' experience in the industry.
Asbestos inspections are not all the same
Another important lesson from the Mr Fluffy story is that not all asbestos inspections are the same. The Canberra householders who were assured in the 1980s and 1990s that their houses were clear of asbestos had every right to take this advice at face value — especially since it came from a government-backed program.
But all too often, asbestos inspections turn out to be incomplete and inadequate, as they did in the Mr Fluffy case. Sadly, we can confirm that this is not unique. We often find ourselves called in by the authorities to redo an inspection that they have deemed inadequate. And that's not to mention large-scale stuff-ups like the failed $2.5 million asbestos auditing program in New South Wales schools.
There are two main reasons why substandard asbestos inspections happen. The first is cost: the asbestos inspection is offered for a low fixed price, including sample testing. Most asbestos inspection companies don't have their own testing laboratories, so will have to pay out of pocket for any testing by third parties. That means they have an inherent incentive to minimise the number of tests performed. At Airsafe, on the other hand, we own our own testing lab, and we don't get involved in the race to the bottom on price (although we do try to keep our prices reasonable).
The second reason for bad asbestos inspections is untrained staff. We've heard stories of manifestly unqualified staff being sent out to sites because a company has promised to complete a large number of audits in a limited time. At Airsafe, this just doesn't happen. We don't promise services that we can't deliver with properly qualified staff.
So, if you need an asbestos inspection or audit done, get it right the first time. Get a quick quote from Airsafe for a household or commercial survey.