Occupational Hygienist Sydney
Keeping your workplace safe and healthy is our highest priority at Airsafe.
Questions? Call 1300 888 338
The highest standards in technical expertise, customer service and quality assurance.

Why choose Airsafe?
NATA accredited

Airsafe's asbestos testing lab is accredited for asbestos fibre identification by NATA, the National Association of Testing Authorities.

Rapid response

When hazardous materials are suspected, we understand it's important to get an answer quickly.

Cost-effective

We charge a single, low flat fee per sample tested. It's the same price per sample whether you're having one sample tested or 10.
What is occupational hygiene?
Occupational hygiene is generally defined as the art and science dedicated to the anticipation, recognition, evaluation, communication and control of environmental stressors in, or arising from, the workplace. It's particularly concerned with stressors that may result in injury, illness or impairment, or may affect the wellbeing of workers and members of the community.
Find out more

Airsafe's specialist occupational hygienists
Our certified occupational hygienist is experienced in anticipating, recognising, evaluating and controlling workplace and environmental hazards. Expert at meeting your occupational hygiene needs, he has a particular emphasis on chemical, physical and biological hazards. These include airborne contaminants, chemicals, dangerous goods, indoor environment, hazardous waste, heat stress and noise.
Our Sydney-based occupational hygienists can help with issues relating to:
Airborne contaminants
Chemicals
Dangerous goods
Indoor environment
Hazardous and toxic waste
Heat stress and noise
Find out more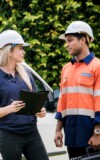 The benefits of good occupational hygiene
Good occupational hygiene benefits workers and businesses alike. When occupational health and safety standards are met, you can expect:
Improved health and life expectancy in your workforce
Less staff turnover due to injury and illness
Lower social and healthcare costs
More staff reaching their full potential
More efficient and productive working processes
Less risk of life-threatening incidents, including possible legal consequences.
At Airsafe, our occupational hygiene consultants specialise in controlling health risks in practical and cost-effective ways. They assess and resolve practical problems in a wide range of settings, including factories, offices and building sites, throughout Sydney and NSW.
When you work with an Airsafe occupational hygienist, you are guaranteed a thorough assessment of the possible hazards that exist in your workplace, and practical advice and assistance in resolving them.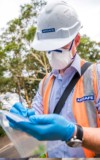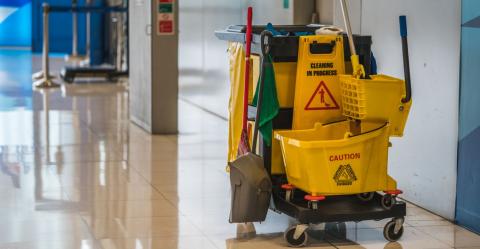 Contact our Occupational Hygiene Consultants Today
For a fast quote on Airsafe's occupational hygiene services, fill in the form on this page, or contact us on 1300 888 338 with any questions.

Need a

rapid response

?

Contact us for assistance with identifying hazardous materials, investigating contaminated land, undertaking air quality testing to quantify risks, and developing your risk management plan.

Airsafe always places your health as the highest priority.

Call us on 1300 888 338

"It's essential that we deal with the best of the best when being called out for service, maintenance or repair. Ensuring the safety of members of the public, Airsafe provides us with Sydney's most recognised and respected asbestos inspection consultants."
Stephanie Kyra
Director, Ultra Building Works
"I have used Airsafe services since 1993. We always have exceptional advice and service from Airsafe on all of our asbestos removal projects."
Craig Homans
CPA Contracting
"I have found Airsafe extremely helpful, and happy to share their knowledge with customers. They are always willing to help on short notice. Their fees are very competitive."
Paul Hassarati
H. Hassarati
"Airsafe repeatedly meets our customers' tight demands and provides our company with a service and test results that we can consistently rely on. I would have no hesitation in recommending their services to my peers."
Andrew Gabb
Head of Engineering, Bellinger Instruments Pty Ltd
"We have worked closely with Airsafe over many years. We have found their service to be very professional and good value. Airsafe's staff have always gone the extra mile to keep us happy – and more importantly, to keep our clients happy. Thanks Airsafe!"
Simon Brown
Interdemo