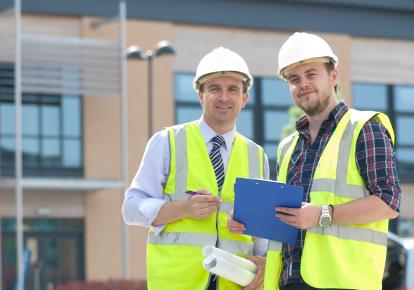 Air quality monitoring for asbestos is a specialised service. To get the most reliable results, make sure you use an organisation that is NATA accredited for volume measurement, like Airsafe.
What is air monitoring?
Air monitoring is used to make sure effective control measures are in place to prevent exposure to airborne asbestos fibres. There are various methods that can be used to estimate personal exposure to asbestos fibres. The one used in Australia is called the membrane filter method, and is set out in Safe Work Australia's Guidance Note On The Membrane Filter Method For Estimating Airborne Asbestos Fibres 2nd Edition NOHSC:3003 (2005).
The membrane filter method consists of the following steps:
A sample is collected by drawing a measured quantity of air through a membrane filter by means of a sampling pump.
The filter is transformed from an opaque membrane into a transparent, optically homogeneous specimen.
The respirable fibres are sized and counted in accordance with defined geometric criteria, using a phase contrast microscope and calibrated eyepiece graticule.
The result is expressed as fibres per millilitre of air, calculated from the number of fibres observed on a known area of the filter and the volume of air sampled.
Using the parameters specified in the guidance note, the reporting limit is defined as 0.01 fibres/ml for both control purposes and exposure monitoring.
Special NATA accreditation for volume measurement
Because air monitoring is a specialised procedure, NATA administers a special form of accreditation for volume measurement related to air monitoring. Even facilities which have other forms of NATA accreditation may not be accredited for volume measurement.
If this is the case, the facility can only report on raw test data; they cannot report a concentration or volume measurement, and must include a statement on the report that "NATA accreditation does not cover the performance of this service".
Airsafe is accredited for volume measurement
Airsafe does hold NATA accreditation for volume measurement. You can see our accreditation on the NATA website.
This means that Airsafe air monitoring test reports are fully compliant with your legal obligations. In particular:
Airsafe has sampling pumps that have been calibrated with metrological traceability.
Airsafe's air monitoring test reports are NATA accredited in accordance with ISO 17025.
Airsafe can report a concentration result in accordance with the NSW Work Health and Safety Regulation 2017 and the exposure standard.
Find out more about air monitoring: call Airsafe on (02) 9555 9034