Australia is known for its diverse natural landscapes but hidden within the soil lies a lesser-known risk: naturally occurring asbestos. Asbestos, a group of fibrous minerals known for their heat resistance and durability, can pose serious health risks when its fibres become airborne and are inhaled. While asbestos is typically associated with building materials, it is essential to be aware of the presence of naturally occurring asbestos in certain areas across Australia.
Naturally occurring asbestos refers to asbestos minerals that exist in the environment, often found in rock formations or soils. Australia is unique in that it has significant deposits of naturally occurring asbestos, particularly in regions such as New South Wales, Queensland, and Western Australia. These deposits pose a potential health hazard, as the asbestos fibres can become airborne through natural weathering processes, mining activities, or human disturbance.
Exposure to airborne asbestos fibres, whether from naturally occurring or manufactured sources, can lead to serious health conditions, including asbestos-related lung diseases such as asbestosis, lung cancer, and mesothelioma. Therefore, it is crucial to understand the risks associated with naturally occurring asbestos and take appropriate safety measures to protect public health.
Recognising the importance of addressing this issue, Airsafe Laboratories is committed to raising awareness about naturally occurring asbestos and providing comprehensive solutions to manage associated risks. With our expertise in asbestos testing and consulting services, we aim to assist individuals, communities, and businesses in mitigating the potential health hazards associated with naturally occurring asbestos.
Our specialised team of experts at Airsafe Laboratories conducts thorough testing and analysis to identify the presence of asbestos fibres in various environmental samples, including soil, air, and building materials. By utilising state-of-the-art equipment and following strict protocols, we ensure accurate and reliable results, enabling informed decision-making when it comes to asbestos management.
In addition to testing services, Airsafe Laboratories offers tailored consulting and risk assessment services to assist clients in understanding the potential risks posed by naturally occurring asbestos. Our team collaborates closely with clients, providing them with detailed reports, guidance on safe work practices, and recommendations for effective asbestos management strategies.
When it comes to naturally occurring asbestos, prevention and proactive measures are key. If you reside or operate in areas known to have naturally occurring asbestos deposits, it is essential to take precautions to minimise exposure risks. These measures may include: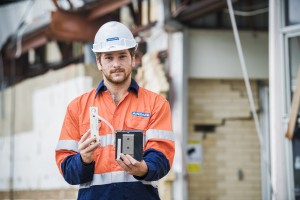 As a trusted and accredited laboratory, Airsafe Laboratories remains dedicated to delivering the highest standards of asbestos testing and consulting services. We prioritise the health and safety of our clients and the community, offering reliable solutions to address the challenges posed by naturally occurring asbestos.
For more information on naturally occurring asbestos, its risks, and how Airsafe Laboratories can assist you in managing these risks, please contact our knowledgeable team.