Gas monitoring plays a crucial role in ensuring the well-being of employees and creating a safe work environment. By accurately measuring and assessing gas concentrations, potential exposure risks can be identified, and appropriate control measures can be implemented.
Airsafe Laboratories can offer comprehensive assessments to mitigate potential health risks associated with these gases in various work environments.
One recent case study involving a biochar pilot plant highlights the effectiveness of Airsafe Laboratories' gas monitoring services. The biochar plant, which involved the production of a charcoal-like substance for environmental applications, presented potential exposure risks to several gases.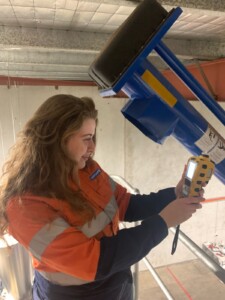 Airsafe Laboratories conducted a thorough assessment of the workplace to determine the levels of these gases present and their potential impact on employee health. The assessment involved strategically placed gas monitors and sampling devices to capture real-time data on gas concentrations.
The data collected during the assessment was carefully analysed by Airsafe's team of experts. They compared the results with relevant regulatory standards and guidelines to assess the level of risk posed by each gas. Additionally, Airsafe provided comprehensive recommendations to mitigate any identified risks and improve workplace safety.
The monitoring process involved the following key steps:
Identification of Hazards: Airsafe Laboratories worked closely with the plant management to identify the specific hazardous gases present within the premises. This included gases such as carbon monoxide (CO), carbon dioxide (CO2), nitrogen dioxide (NO2), hydrogen sulphide (H2S), sulphur dioxide (SO2), and others.
Selection of Monitoring Points: Based on the identified hazards and plant layout, Airsafe Laboratories strategically determined the locations for gas monitoring points. These points are strategically placed in areas where gas concentrations are expected to be highest or where employees may be most exposed to potential risks.
Installation of Gas Monitors: Airsafe Laboratories installed advanced gas monitoring equipment at the designated monitoring points. These monitors are capable of real-time gas detection, providing continuous monitoring and immediate alerts if hazardous gas concentrations exceeded predefined thresholds.
Calibration and Validation: Before deployment, the gas monitors were calibrated and validated to ensure accurate measurements. This step involved adjusting the monitoring equipment to provide precise readings based on known gas concentrations and verifying the reliability of the monitoring devices.
Data Collection and Analysis: The gas monitors continuously measured the concentrations of hazardous gases in the plant environment. The collected data was then analysed by Airsafe Laboratories' experienced professionals, who compared the readings against regulatory limits and established exposure guidelines.
Reporting and Recommendations: Based on the analysis of gas concentration data, Airsafe Laboratories generated a comprehensive report that outlined the findings and provided recommendations for mitigating potential risks. These recommendations included implementing engineering controls, modifying work processes, enhancing ventilation systems, or providing suitable personal protective equipment (PPE) to employees.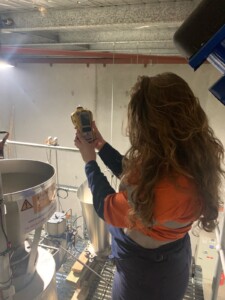 The biochar pilot plant management, upon receiving the gas monitoring assessment report, was able to take proactive measures to address potential hazards. By implementing the recommended control measures, including improved ventilation systems, employee training, and appropriate personal protective equipment (PPE), the plant significantly reduced the risk of gas-related health issues for its workers.
With its state-of-the-art monitoring equipment and experienced professionals, Airsafe Laboratories continues to be a trusted partner in providing accurate and reliable gas monitoring solutions. By utilising their services, organisations can meet regulatory requirements, safeguard employee health, and demonstrate their commitment to maintaining a safe work environment.
For more information about Airsafe Laboratories' occupational health services and how they can benefit your organisation, please contact our team today!