Asbestos and other hazardous materials are commonly found in buildings constructed before the 1990s. These materials can pose serious health risks if disturbed, particularly during demolition projects when they can become airborne. To protect workers and the general public from these dangers, it is essential to have a comprehensive dust control plan in place. Airsafe, a leading occupational hygiene and environmental consulting firm, can provide companies with the expertise they need to minimize the risks associated with airborne dust during demolition.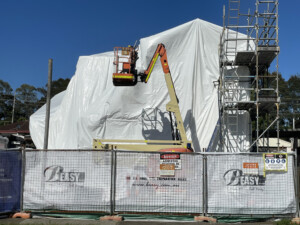 When asbestos and other hazardous materials are disturbed during demolition, they can release microscopic fibres into the air that can be inhaled by workers and bystanders. These fibres can lead to serious health problems, including lung cancer, mesothelioma, and other respiratory diseases. A comprehensive dust control plan that includes measures to control the release of dust and fibres is critical to ensure the safety of workers and the general public.
Airsafe's team of experts can help companies develop and implement a dust control plan that is tailored to the specific needs of their project. This plan typically includes measures such as wetting down the demolition site to minimize dust release, using negative air pressure to keep dust from spreading to adjacent areas, and using specialized equipment to capture and contain airborne dust particles. Airsafe can also provide air quality monitoring services to ensure that the levels of airborne dust are kept within safe limits.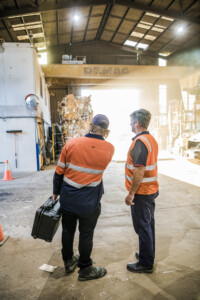 Airsafe's dust control services are provided by experienced professionals with specialized training in occupational hygiene and environmental management. The company has over 30 years of experience working with clients in a wide range of industries, including construction, mining, manufacturing, and transportation.
By partnering with Airsafe, companies can ensure that their demolition projects are conducted safely and in compliance with regulatory requirements. Airsafe's experts can assist in all aspects of occupational hygiene and environmental management, including dust control during demolition projects. Contact Airsafe today to learn more about how they can help with your demolition project.
For any questions about Dust Control Plans on your next demolition project, call Airsafe on 1300 888 338.