Airsafe Laboratories, a leading provider of occupational health and environmental consulting services, recently completed a comprehensive occupational exposure assessment at a quarry located in the picturesque Southern Highlands of NSW. The assessment involved conducting dust exposure monitoring and noise exposure monitoring to ensure the health and safety of workers in this dynamic industrial environment.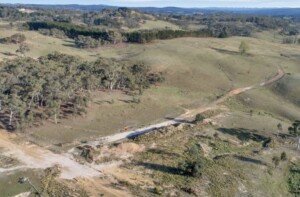 An occupational exposure assessment is a systematic evaluation of potential hazards and risks present in a workplace that could affect the health and safety of workers. It involves the identification, measurement, and analysis of various physical, chemical, biological, and ergonomic agents or stressors that workers may be exposed to during their job tasks.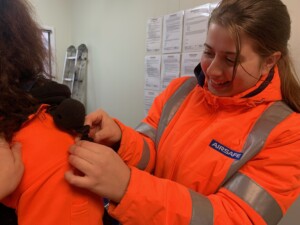 The primary goal of an occupational exposure assessment is to understand and quantify the levels of exposure to these agents or stressors and determine if they pose a risk to workers' health. By assessing exposures, organisations can identify potential hazards, evaluate the effectiveness of existing control measures, and implement necessary measures to prevent or minimise health risks.
Dust Exposure Monitoring: Airsafe Laboratories utilised state-of-the-art monitoring equipment and sampling techniques to assess the levels of airborne dust particles present at various locations within the quarry. The goal was to evaluate the potential risks associated with respirable dust, such as silica, which can pose significant health hazards if inhaled. By monitoring and analysing the dust concentrations, Airsafe Laboratories provided valuable insights into the effectiveness of control measures and recommended strategies for minimising worker exposure to dust particles.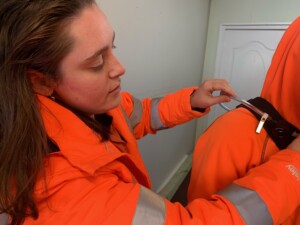 Noise Exposure Monitoring: In addition to dust monitoring, Airsafe Laboratories also conducted comprehensive noise exposure monitoring to assess the sound levels generated by machinery and operations within the quarry. Excessive noise exposure can lead to hearing loss and other related health issues. Through precise measurements and analysis, Airsafe Laboratories helped identify areas of concern and provided recommendations for noise control measures and personal protective equipment to ensure a safe and healthy working environment for the quarry's workforce.
The assessment conducted by Airsafe Laboratories adhered to rigorous industry standards and guidelines, ensuring the accuracy and reliability of the results. The experienced occupational hygienists employed advanced monitoring techniques and employed their expertise to interpret the data, providing meaningful insights to the quarry management.
The results of the occupational exposure assessment enabled the quarry management to take proactive steps to further improve the health and safety practices on-site. By addressing the identified risks and implementing the recommended control measures, the quarry aims to create a healthier and more productive workplace for its employees.
For more information about Airsafe Laboratories' occupational health services and how they can benefit your organisation, please contact our team today!