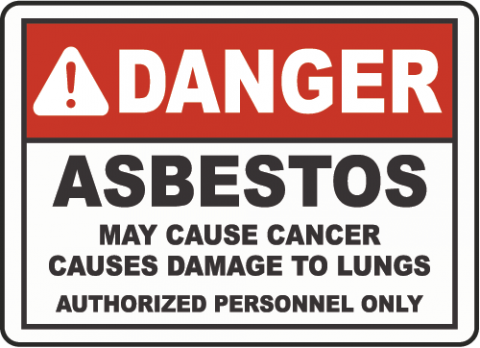 In May of 2012, WorkSafe Victoria reported that an unlicensed asbestos removalist had been convicted and fined $13,250 for arranging unlicensed asbestos removal and disposal, his second offence in just two years. Geelong-based Joshua Like Marshall, operating as Affordable Demolitions and Asbestos Removals, had told a renovation company he was accredited by WorkSafe to carry out asbestos removal at a Victorian property, although he did not hold a licence.
In light of the event, WorkSafe's then General Manager of Operations, Liza Sturzenegger, stressed the importance of checking the credentials of supposed asbestos removal professionals. When hiring someone to do asbestos removal work, Ms Sturzenegger said, it's important to ensure they're qualified, either by asking to view their licence, or getting in touch with WorkSafe (or WorkCover in NSW). Never, under any circumstance, should you take a company's word for it.
Be wary of the asbestos-testing removalist
Asbestos removal is an industry like any other, and is occupied by many licensed, hard working contractors. However, like any business, removalists who operate safely are at risk of being undercut by unaccredited individuals out to make a quick, dishonest profit, often at the risk of others.
Simply put, asbestos removal companies don't make money if no asbestos can be found. In other words, if samples of suspect building materials test negative to traces of asbestos, the asbestos removalist will no longer be required, resulting in lost business. As a result, it is important that professional asbestos removal companies who also offer asbestos testing are fully licensed and trust-worthy organisations.
If test results return positive for asbestos, the removalist will need be hired to clear it from the premises, and be paid accordingly. However, if the test results return negative, the asbestos removalist will not be required, and thus lose work. Making sure that you have hired an honest, qualified professional is paramount to making sure you're getting accurate, true results.
Here at Airsafe, we're in the business of testing for asbestos, not removing it. Our NATA accredited laboratory uses state-of-the-art equipment to get you a definitive answer about asbestos. We get you the results quickly — the same day if required — with no additional fees for a fast turnaround, just a low fixed price per sample. Businesses such as our who hold NATA accreditation will be the best companies to hire for asbestos testing at your commercial residence or in your home.
If your test results come back positive for asbestos, the next step is to find the best, most qualified removalist for the job. At Airsafe, we've worked with just about every asbestos removal contractor in Sydney, and we know that the good ones are few and far between. Luckily, we're here to help you find the right man for the job. The asbestos removalists we recommend are experienced, reliable Sydney businesses that we trust to get the job done right.
The importance of NATA accreditation
The National Association of Testing Authorities, Australia (NATA) provides a foundation for confidence in Australia's calibration, testing, and inspection activities. NATA provides independent assurance of technical competence through a proven network of best practise industry experts, for those customers who require confidence in the delivery of their services. Essentially, NATA only authorises the good guys.
Employing the services of a business without NATA accreditation increases the likelihood that your results may not be entirely accurate or comprehensive. Companies with laboratories that have not received the NATA seal of approval could be charging you for their substandard services.
Before hiring a company or contractor, it's important to make sure that all testing is carried out by a NATA accredited laboratory. Otherwise, it's hard to be sure whether the information you get back is factual, or fraudulent.
If you're not sure whether or not the contractor you are considering is NATA accredited, you can find our more on the NATA website. Or, call NATA on 1800 621 666.
Asbestos removalists need licences, too
Persons undertaking asbestos removal are also required to be appropriately trained and to hold a licence. In Australia, the Commonwealth, state and territory work health and safety regulators administer licences for asbestos removal in their jurisdiction. As outlined by NSW WorkCover, there are two licences for asbestos removal. They are:
Class A
The class A licence allows contractors to remove friable asbestos, non friable asbestos and any asbestos contaminated dust and/or debris.
Class B
The class B licence is more common, and allows contractors to remove non friable (bonded) asbestos, such as fibro sheets. Contractors with a class B licence can only remove the asbestos contaminated dust and/or debris associated with the removal of non friable asbestos.
WorkCover safety inspectors can issue on the spot fines to any individual or business that appoints an unlicensed asbestos removalist, and to licenced asbestos removalists who fail to notify WorkCover of licensed asbestos removal work.
Dealing with Asbestos without getting ripped off
When asbestos is suspected, it's important to get an answer quickly. Of equal importance is employing the services of a company you can trust. Hiring the wrong contractor to assess your home could result in inaccurate results, and eventually, unnecessary and costly asbestos clearance and removal.
In Airsafe's state of the art laboratory, we analyse samples using:
Polarised Light Microscopy (PLM)
Dispersion Staining (DS) techniques
The result: a definitive answer, on the same day if required, backed by Airsafe's unbeatable experience and reputation. At Airsafe, our rigorous quality systems mean we meet all government requirements around asbestos testing, so you can relax in the knowledge that our testing is 100% accurate.
Airsafe is NATA Accredited for Sample Identification for Asbestos.
Questions about genuine asbestos testing? Call Airsafe today on (02) 9555 9034