Airsafe Laboratories, a renowned provider of occupational health and safety services, is proud to announce its comprehensive audiometric testing solutions for workplaces in New South Wales (NSW). With a strong commitment to safeguarding employee health and ensuring regulatory compliance, Airsafe Laboratories is at the forefront of promoting a safe and healthy working environment.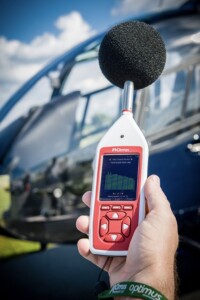 Under Clause 58 of the NSW Work Health and Safety Regulation, employers are required to conduct regular audiometric testing for employees exposed to noise levels exceeding prescribed limits. This regulation aims to protect workers from the potential hazards of excessive noise and prevent noise-induced hearing loss, a common occupational health concern.
Recognising the importance of compliance and the impact of noise exposure on employee well-being, Airsafe Laboratories offers a comprehensive range of audiometric testing services tailored to the needs of various industries and workplaces. With a team of highly skilled and accredited professionals, Airsafe Laboratories ensures accurate and reliable testing results, helping employers identify potential risks and implement effective control measures.
"Our priority at Airsafe Laboratories is to help employers create safe and healthy work environments for their employees," said Simon Gorham, General Manager at Airsafe Laboratories. "With our audiometric testing services, we assist organisations in meeting their legal obligations while protecting their most valuable asset – their employees' hearing health."
Airsafe Laboratories utilises state-of-the-art equipment and follows industry best practices to conduct thorough and efficient audiometric testing. The process involves a series of hearing tests, including pure-tone audiometry and speech audiometry, performed by qualified professionals. The results are meticulously analysed, and comprehensive reports are provided to employers, enabling them to make informed decisions regarding hearing conservation strategies and workplace noise control.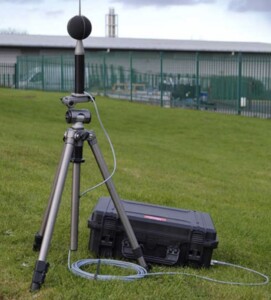 By partnering with Airsafe Laboratories for audiometric testing, NSW employers can ensure compliance with regulatory requirements and demonstrate their commitment to the well-being of their workforce. With extensive experience in occupational health and safety, Airsafe Laboratories brings expertise and reliability to every testing engagement, supporting organisations across a wide range of industries, including manufacturing, construction, mining, and more.
For more information about Airsafe Laboratories' audiometric testing services or to request a consultation, contact our dedicated team. Take proactive steps towards protecting your employees' hearing health and complying with the NSW regulations by choosing Airsafe Laboratories as your trusted partner in occupational health and safety.