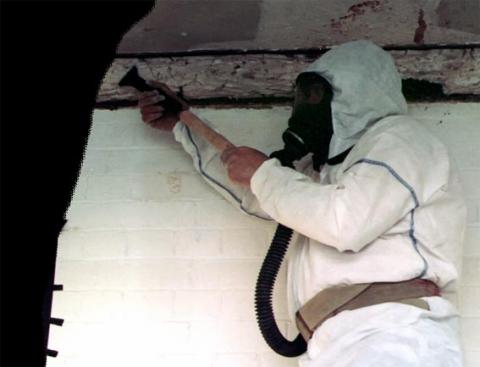 In 1982, Thomas J. Lueck published a piece in the New York Times titled Technology: Has Asbestos a Substitute?. In his article Lueck stated that asbestos, though it was highly effective and widely used, was the subject of more intense scientific research and public controversy than any other mineral substance.
Published more than thirty years ago, the piece demonstrates the ongoing asbestos debate, and the dangers of the continued use of the substance in manufacturing. So prominent is the issue, The Australian recently revealed that local consumers were being exposed to a booming trade in Chinese products laced with asbestos, a reminder that the material continues to be used in factories that ignore local regulations. Asbestos Industry Association Queensland Michael Shepherd told The Australian that it was difficult to stop the culprits.
And so, the issue remains, how do you stop overseas manufacturers using the prohibited substance?
The most obvious answer seems to be to find a suitable alternative. But three decades after Lueck published his piece in the New York Times, asbestos continues to be used and imported across the globe. More than a local problem, it is a worldwide concern. And so, one can't help but wonder, can suitable replacements truly be found for asbestos in its broad variety of applications?
Asbestos Replacement Products
In Australia today, the dangers associated with asbestos are well known, and it's long been illegal to sell products that contain asbestos. As a result, there are numerous alternatives to asbestos products currently on the market. Many of these asbestos replacement materials are "green" in nature, providing a safe alternative for the environment as well as for the individuals coming into contact with the product, or residing within the building, where the material has been used.
Asbestos Replacement 1: Amorphous Silica Fabrics
Amorphous silica fabrics are high temperature materials that are used for insulation and protection applications. Shipyards, electrical and aerospace industries all make use of this material, as the cloth will not burn, rot or grow mildew. Amorphous silica fabrics are not generally used for residential purposes, such as building homes or renovations, since the fabrics do contain fibreglass.
Asbestos Replacement 2: Cellulose Fibre
Cellulose fibre is one of the most common and widely used alternatives to asbestos, and it's relatively simple to manufacture. Cellulose insulation is made from finely shredded newsprint and is chemically treated to reduce moist and increase its resistance to fire. This is another excellent "green" option, since the cellulose fibre is typically made up of 85% recycled material.
Asbestos Replacement 3: Polyurethane Foam
Unlike cellulose fibre, polyurethane foam is a spray product that is most commonly used in roofing materials, such as insulation. However, it is also found in floatation devices, car upholstery and seating, and in the design of movie theatre sets. The foam combines the best qualities of plastics and rubber. Much like polystyrene, the bubbles trapped inside polyurethane foam make for a poor heat conductor and provide excellent quality thermal resistance.
Asbestos Replacement 4: Flour Fillers
No, you won't find these in the kitchen pantry. Flour fillers are crack and crevice fillers and extenders that are made completely out of natural materials, and help with building insulation. More specifically, these products may include pecan shell flour, wheat flour, rice flour, or rice hull ash. Better yet, this completely natural product is an ideal "green" alternative to potentially toxic asbestos minerals, with no safety hazards to anyone who is exposed.
Asbestos Replacement 5: Thermoset Plastic Flour
Thermoset plastic flour might not sound overly technical, but it's a very common alternative to asbestos. It is made by heating a liquid of powder before moulding it into the shape you require it to be. These products can be filled with wood flour or other low-priced fillers, which will in turn reduce your cost and deliver you a great insulation alternative to the once commonly used asbestos. Thermoset plastic flour is also very versatile in nature. The product's uses vary from electrical insulation to auto parts. As a result, this material would be an option to consider for those car manufacturers who continue to use asbestos in the brake linings of their vehicles, products which are then imported overseas, to countries just like Australia.
Are asbestos alternatives readily available?
As a result of the Mr Fluffy scandal, as well as the ongoing legal case involving James Hardie, many Australians are now acutely aware of the potential dangers of asbestos. However, few people are aware of the asbestos substitute materials that are available for commercial and residential use today. Whether you are renovating your home, or remodelling your workplace, you no longer need to utilise dangerous materials that are riddled with the harmful mineral.
Do you have asbestos that needs replacing?
Before it comes time to remove the asbestos from your home or workplace, it's important to assess what you're dealing with. If you have encountered any building materials that you suspect may contain asbestos, Airsafe are here to help.
Airsafe's NATA accredited laboratory uses state-of-the-art equipment to get you a definitive answer about asbestos. We can deliver you the results quickly—the same day if required—with no additional fees for a fast turnaround. At Airsafe, there is just one low fixed price per sample.
Once you have your answer, Airsafe can refer you to a specialist asbestos removal company.
It's then a matter of finding an alternative product that performs the same functions as asbestos. Many of these alternative products will be far less risky substitutes, providing a safer environment for you and your family, or for you and your staff. Best of all, most are readily available and can be provided by a contractor upon request. Meaning you no longer have to settle for asbestos.
Questions about asbestos testing? Call Airsafe on (02) 9555 9034