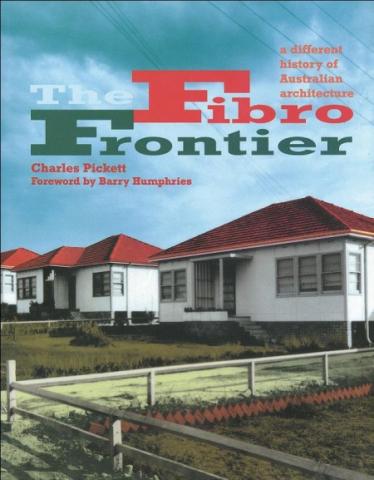 This November marks Asbestos Awareness Month, a nationwide initiative to alert everyday Australians about the dangers of handling asbestos not only in the workplace, but in the home as well. With confirmed cases of asbestos related disease continuing to increase as a result of home maintenance and renovation, more needs to be done to educate people on the real risks that lurk within their homes.
In the past, the most reported stories of asbestos-related illness have come from the construction industry, with companies such as James Hardie often featured in the news. But today, a real and present danger for Australians is asbestos in the home — a threat that often remains unnoticed until it's too late.
Learn about asbestos this November
Asbestos Awareness Month is the initiative of the Asbestos Education Committee working in partnership with the Asbestos Disease Research Institute, and is supported by various asbestos support groups and governments.
The month of campaigning aims to alert Australians about the dangers of working with asbestos while conducting home renovations and routine maintenance. Given that Australia has one of the highest incidences of asbestos related illness in the world, exposure to asbestos fibres is considered a major threat to the health of Australians.
The Asbestos Awareness Month campaign is overseen by WorkCover, the ACTU and James Hardie, and supported by the Asbestos Diseases Research Institute. Funding for the campaign was provided by James Hardie Industries SE and the Heads of Asbestos Coordination Authorities.
Purpose of the campaign
The Asbestos Education Committee say that the purposes of the campaign are as follows:
To educate homeowners, potential home owners and their families, renovators, tradesmen and handymen throughout Australia, about the risks of asbestos when renovating and/or maintaining homes, and;
To engage support from stakeholders including media, councils, and organisations to promote the campaign and their website, a place where Australians can go to find the information they require to manage asbestos in their home, and to manage it safely.
Is home renovation really that dangerous?
When it comes to home renovation, it's easy to become preoccupied with budgets, fixtures, and colour palettes. But while asbestos may not be as interesting as aesthetics, it's important for homeowners to be informed about the dangers of the mineral, and its potential to harm.
In Australia, every home built or renovated before the mid 1980s is highly likely to contain asbestos. It left undisturbed, asbestos generally does not pose a health risk. However, when tampered with during renovation and routine maintenance, asbestos fibres can be released into the air. When inhaled, these fibres are known to cause life-threatening diseases including lung cancer, pleural disease, asbestosis and mesothelioma—an incurable, terminal cancer.
Home renovators: the third wave of asbestos victims
Over the past decade, the popularity of home renovations and DIY has continued to rise. Given the fact that more and more Australians are diagnosed with mesothelioma as a result of renovating or maintaining their properties, the crucial importance of education about the dangers of the substance to homeowners cannot be overlooked.
So prominent is the risk, a study by Professor Anthony Johnson et al into 'the prevalence of self-reported asbestos exposure during home renovation in NSW residents' showed:
60.5% of DIY renovators reported being exposed to asbestos during home renovation.
53% reported that their partner was exposed to asbestos during home renovation.
40% reported that their children were exposed to asbestos during home renovation.
Non DIY renovators were less likely to be exposed or have their families exposed.
58% of DIY renovators cut AC Fibro Sheeting, the most common activity resulting in asbestos exposure.
37% of DIY renovators reported using a power tool to cut asbestos products.
As a result of these findings, it was concluded that exposure to asbestos is quite common during home renovation in Australia.
In the years prior to asbestos being banned in Australia in 2003, those most affected by asbestos illnesses were asbestos miners and their families—the first wave of asbestos victims. In the years afterwards, tradesmen such as electricians and plumbers and their families made up a second wave of Australians falling ill; exposed largely by fibres brought home on workers' clothing.
But today, with studies demonstrating that current asbestos exposure is directly linked to home renovations, the third wave of victims appear to be homeowners and families exposed during renovations and routine maintenance.
Asbestos safety check list
The Asbestos Education committee have composed a 20 point safety checklist for anybody considering home renovation or routine maintenance. Some of the more crucial points are as follows:
If your home was built before 1987, it most likely contains asbestos.
If asbestos is disturbed during renovation, you and your family are at risk of exposure.
DIY renovation is not recommended where asbestos is present.
Products made from asbestos include but are not limited to: fibro sheeting, roofing, insulation, guttering, and window putty.
If you find asbestos in your home, there are legal requirements regarding its management, removal and disposal.
Renovate the right way
Dealing with asbestos in the home correctly is an important and serious issue, but don't let it overwhelm you. Handling asbestos safely during home renovations and routine maintenance is a manageable task, if you follow procedure.
But this involves more than just a trip to your local hardware store for a magical "asbestos testing kit". These do-it-yourself products may give you the impression that asbestos testing is something you can do yourself, but this is not the case.
The only way to test for asbestos is in a scientific laboratory, using specialised techniques like Polarised Light Microscopy (PLM) and Dispersion Staining (DS).
So-called "asbestos test kits" simply contain basic equipment for collecting asbestos samples, plus a certificate to have that sample tested in a lab. They're nothing miraculous, they don't let you test for asbestos yourself, and some hardware stores have even discontinued them.
An easier option is to buy the equipment yourself, then deliver your sample to the NATA accredited asbestos testing laboratory at Airsafe. All tools are easy to find; a P2 disposable dust mask (available at your local hardware story), a couple of zip lock bags (available at your supermarket), and hand tools for handling the sample (available in your garden shed). No specialised asbestos testing kit required!
If you're in a rush, Airsafe can get a result back fasted than anybody else in Australia.
So, before you start your renovations, make sure your home is safe. If you have taken a sample from your home that is found to be asbestos, Airsafe can advise you on treatment options, recommend a removal contractor, and provide a legally compliant asbestos clearance certificate following removal.
Whether your asbestos issue occurs during major renovations, or minor routine maintenance, Airsafe is here to help.