Passive sampling is a method of environmental monitoring that uses a collecting medium to accumulate chemical pollutants in the environment over time. In contrast, grab sampling involves taking a sample directly from the media of interest at a specific point in time. Passive sampling calculates average chemical concentrations over the deployment time of a device, eliminating the need to visit a sampling site multiple times to collect multiple representative samples.
The flow of contaminant molecules or ions from the sampling medium (air or water) onto a collecting medium is the underlying principle of passive sampling (the passive sampler).
Passive sampling differs from grab sampling, which is the collection of an air, water, or soil sample for direct analysis for contaminants. Unlike passive sampling devices, these samples represent a single point in time and provide information about contaminant concentration at that point in time.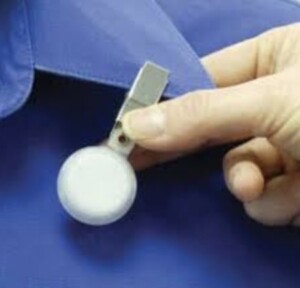 What are the advantages?
Passive sampling contaminant concentrations reflect average contamination throughout the sampler deployment time, implying that the sample will capture contaminant concentration fluctuations throughout the deployment period. Traditional grab sampling does not accomplish this because collected samples only represent a single point in time, and multiple grab samples are required to observe variation in contaminant concentrations over time.
Due to the concentration of the chemicals on the sampler over time, this integrative sampling method can also result in the detection of chemicals present at such low concentrations that they would be undetected in a grab sample. As a result, passive sampling has the potential to be less time-consuming, less costly, and more accurate than grab sampling.
Furthermore, passive samplers are frequently simple to use and deploy, have no pumps or moving parts, and do not require electricity. They can also be inexpensive and simple to build.
A recent case study
Airsafe was recently contacted by a lab supply company that delivers various solvents to laboratories throughout Australia. The client has particular concerns about air quality in relation to Xylene, formaldehyde and isopropylene.
The work process on-site involved personnel decanting from Intermediate bulk containers into small bottles.
Airsafe's occupational hygienist conducted a Preliminary site investigation.  The walk-through survey gathered preliminary information, assessed potential chemical, physical, biological and ergonomic hazards within the workplace; and noted the presence, performance or absence of hazard control.
Airsafe's occupational hygienist subsequently conducted exposure monitoring using passive samplers. Sampling was carried out in line with the requirements of Australian Standard AS 2986.1- 2006 – Workplace air quality, Sampling and analysis of volatile organic compounds by solvent desorption/gas chromatography.
The results indicated an exceedance in exposure compared to the Australian exposure standards.
Airsafe provided recommendations to prevent exposure to personnel onsite.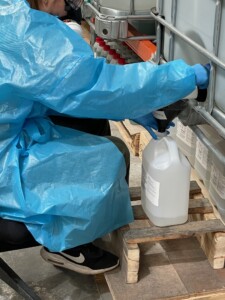 How can Airsafe help?
Analyse base line exposure monitoring results.
The placement of the equipment is critical to the overall sampling strategy and interpretation of results.
Provide guidance on requirements for ongoing monitoring.
Monitoring of a worker's health is legally required when the hazard has the potential to exceed exposure limits or the level of risk from the hazard varies.
Section 49 of the Work Health Regulation 2017 states that a person conducting a business or undertaking at a workplace must ensure that no person at the workplace is exposed to a substance or mixture in an airborne concentration that exceeds the exposure standard for the substance or mixture.
Detail corrective actions to control generation of and limit worker exposure.
Where possible, you should always try to remove or eliminate hazards from the workplace, for example by using a different process, or changing the way a job is done.
Need help with a workplace assessment? Call Airsafe on 1300 888 338.