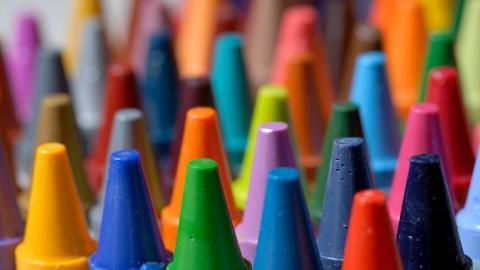 For many years, it's been illegal in Australia to manufacture products with asbestos, or to import products containing asbestos.
However, concerns have been raised recently about products imported from China being tainted with asbestos.
Following our report last year on asbestos found in Chinese-manufactured cars, it's now confirmed that asbestos-contaminated building materials have been used in construction projects across Australia. Even more disturbing, asbestos has been found in children's crayons, resulting in calls for a widespread product recall.
Asbestos found in building products
According to a recent ABC news story, concrete fibre sheeting containing asbestos has been found at 64 sites, including 17 in New South Wales.
Peter Tighe, CEO of the Asbestos Safety and Eradication Agency, says this is likely to become an increasing problem, with more and more products being imported into Australia rather than being manufactured here.
It's an emerging problem and it seems to be growing exponentially, as more and more products are brought into Australia, because of the wind-down of manufacturing in this country.…What we've really got now is really an indication which could be the tip of the iceberg.
Although imported products must be certified as asbestos free, the country of origin may not have the same rigorous certification standards as Australia. While sometimes the asbestos is caught by Customs, too much is getting through, according to Michael Shepherd, president of the Asbestos Industry Association:
Importers are accepting these goods in good faith and they're relying on the documentation from overseas stating these products are asbestos-free.…From what we know, customs are checking less than 5 per cent of all products that come into Australia, so it's very difficult to identify which products are coming in and which products do contain asbestos.
Calls for increased penalties
This had led opposition leader (and long time asbestos awareness advocate) Bill Shorten to warn of a possible "fourth wave" of asbestos victims:
We have had the people who worked at the mines and the mills who breathed it in and many of them have died.

We have got people who've worked in the building industry, commercial and residential, who might have been exposed. Now we've got people who are renovators and DIY.

What we don't want is a fourth wave of asbestos injury in this country, caused by imported products coming in with asbestos in them.
The opposition is calling on the government to increase the penalty for importing asbestos-containing products from the current maximum of $170,000. Independent Senator Nick Xenophon has gone further and called for a potential jail term for importers who haven't taken adequate steps to ensure that the product they're importing does not contain asbestos.
Lack of training a concern
Because asbestos has been banned from use in building materials for such a long time, there is a generation of construction workers who may never have been fully trained in asbestos safety. Peter Tighe warns that, because tradespeople believe the materials they are working with are free of asbestos, they may not be taking the proper precautions, especially when cutting, drilling or otherwise manipulating asbestos products.
The imported product that has been found to contain asbestos is concrete fibre sheeting. As with the fibro of the past, this means that the asbestos is bonded, so it presents little risk while the product is kept intact. However, as soon as the sheeting is cut, drilled into or otherwise broken, the asbestos can become friable, meaning asbestos fibres can be released into the air to be inhaled by tradespeople, their clients and members of the public.
Asbestos found in children's crayons
It's not just building materials that are at risk of being tainted with asbestos. As we previously reported, asbestos has been found in imported car parts. But perhaps most concerning of all is the news that asbestos has been found in packets of children's crayons.
The crayons containing asbestos were marketed with children's characters such as Peppa Pig and Dora the Explorer. Although only a few packets of crayons tested positive for asbestos, stationery chain OfficeWorks has taken the step of removing all crayons made in China from its shelves as a precaution. Asbestos Council of Victoria chief executive Vicki Hamilton has called for a recall of all wax crayons originating in China:
Every packet of crayons that has been imported from China is a potential risk.…I am very concerned for our children – kids put things in their mouths and that concerns me with these items immensely.
Asbestos in imported products a systemic problem?
The fact that asbestos has been found in three different kinds of products imported from China suggests that Australia may be facing a wider, more systemic gap in its customs process, rather than just a few isolated incidents.
Unions have warned that the problem could get worse as a result of the China-Australia Free Trade Agreement which came into force at the end of 2015.
Asbestosis victim Terry Miller, an ex James Hardie employee who is now president of the Asbestos Victims Association SA, is worried about Australia potentially becoming an asbestos "waste dump", fearing that Customs "just don't have the resources, don't have the manpower to inspect everything that's coming in".
Get any suspicious materials tested
If you're concerned about possible asbestos in any product or material, whether or not it has been imported, your first step should be to get it tested for asbestos. Airsafe offers a reliable asbestos testing service from our state of the art laboratory, with fast turnaround times and NATA accreditation. If you have any questions about asbestos, call us on (02) 9555 9034.