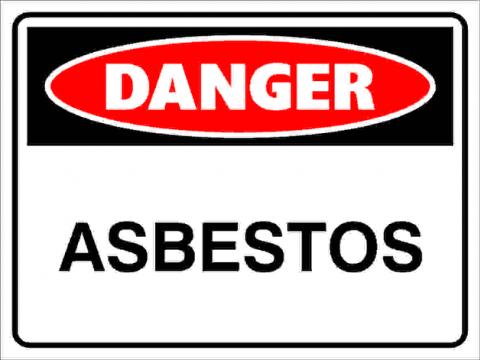 An article recently published in The Australian has revealed that consumers are being exposed to a booming trade in Chinese products that may contain asbestos, as border security officials admit to limited capacity to stop contaminated goods arriving on our shores,
Amid concerns that these contaminated goods could potentially be contributing to a new wave of disease, the Federal Government has conceded that it is unable to guarantee that Chinese imports are free of asbestos.
What products made in China could contain asbestos?
There is mounting evidence to suggest that asbestos is being used in the following industries:
Car manufacturing
Mining
Building and construction
Despite Australian laws set in place to ban the importation of goods containing asbestos, International importers and exporters of these industries are failing to guarantee the safety of their goods. And though this may come as a surprise to many Australians, some corporations have already been caught out for using asbestos in the products and goods shipped to our shores.
Asbestos in made in China products sold in Australia
In August of 2012, The Australian Manufacturing Workers Union called for an investigation into how thousands of cars containing asbestos came to be imported into the country. At the time, the ABC reported that Ateco Automotive had recalled almost 25,000 Great Wall and Chery Chinese cars after asbestos was found in the engine and exhaust gaskets. As a result of the discovery, Ateco Automotive asked owners to return the cars to their dealerships at once.
While the asbestos bound into gaskets and exhaust systems did not pose any immediate risk to the consumer during the use of the vehicle, there were concerns that any home maintenance done to cars could cause damage to these parts, thus compromising the intact nature of any asbestos fibres.
Maintenance activities such as these, which render asbestos or asbestos containing products friable, are common practise in the automotive manufacture and repair industries. Simple processes like the sanding-down of brake rotors or linings can easily release asbestos into the surrounding air supply, endangering those in the area of asbestos inhalation.
Importing asbestos into Australia: the rules
Australians should be rest assured that the importation of asbestos goods containing asbestos into Australia is prohibited under the Customs Regulations 1956. However, Australian Customs and Border Protection Service officials recently told The Australian that, despite the best efforts of the organisation, it was unable to guarantee the safety of imported Chinese goods. The department said that it is the importers who are responsible for enduring the goods they import are free from asbestos, and are expected to declare this on important documentation.
The onus is thus on the importers to ensure they do not import prohibited goods into Australia. Importers must ensure their goods are asbestos free. As outlined on their website, where Customs and Border Protection suspects that goods arriving at the border may contain asbestos, they will be detained and examined. The arrangement and cost of any independent inspection, testing, storage and disposal of goods containing asbestos will be borne by the owner.
But as for policing the matter to ensure that these standards are met, Australian customs officials appeared hindered by a concerning lack of resources, large borders to patrol, and the sheer weight of numbers of Chinese-sourced goods that have been arriving on our shores for years.
However, customs officials do have the law on their side. An Australia-wide ban of the importation, manufacture and use of all forms of asbestos products took effect from 31 December 2003. To complement this ban, the import prohibition on asbestos under the Customs Prohibited Imports Regulations was also introduced.
What are examples of goods that may contain asbestos?
As mentioned above, asbestos has recently been detected in a wide range of imported goods, including but not limited to:
Gaskets
Jointing materials in flues
Furnaces
Ducts
Pipe spools
Heating equipment
Pressurised hoses
It should be noted that asbestos has also been detected in the packaging of these goods.
The Australian Customs and Border Protection Service is actively targeting imported goods considered high risk for asbestos contamination.
Who is most at risk of exposure to made in China products containing asbestos?
When Ateco Automotive motor vehicles were recalled in 2012 after asbestos was found in the engine and exhaust gaskets, the company stated that the materials did not present any risk to consumers during the use of the vehicle. However, there are still some groups that are at high risk of exposure to the asbestos that has been found in those made in China goods in question.
At the time of the Ateco Automotive misconduct in 2012, for instance, the biggest risk was to any mechanic or auto electrician who worked on the vehicles in question. Workers who are responsible for the repairs of vehicles and machinery containing asbestos are at higher risk of encountering the material in a more friable state, increasing the likelihood that the toxins of asbestos will be inhaled.
How do you know that your workplace is safe?
If you're an employer who suspects that your employees may be working with materials that may contain asbestos, call Airsafe today.
Airsafe can send a consultant to your workplace, the same day if required, and take samples of any suspect materials to be analysed in our state-of-the-art laboratory. The result is a speedy turnaround definite answer, supported by Airsafe's unbeatable experience and solid reputation.
Importantly, Airsafe is NATA Accredited, so our testing process is backed by rigorous national standards. Call us today on (02) 9555 9034