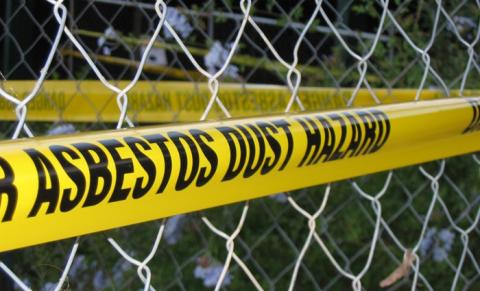 Recent changes within the Real Estate industry reveal that homeowners and home renovators are not the only ones who need to be aware of the potential dangers of asbestos. With the NSW Government estimating that over 5,300 homes could contain the harmful Mr. Fluffy insulation, The Real Estate Institute of NSW recently met with NSW Fair Trading and WorkCover NSW to better understand how their industry should deal with asbestos moving forward. While many Asbestos Awareness groups such as the Asbestos Diseases Foundation of Australia (ADFA) work hard to educate those living in homes that contain asbestos, less has been done to educate the real estate agents who sell these properties on.
Chief executive Tim McKibbin said the real estate professional has largely been left in the dark about how to effectively discharge responsibilities related to asbestos in the homes that they are selling.
This is of particular concern to the REINSW and we have been actively seeking guidance from NSW Fair Trading and WorkCover NSW. A real estate agent is simply not qualified to make an assessment as to whether asbestos is present.
In recent years, partly due to the increase in asbestos cases in Australia, there has been an escalation in the responsibilities associated with the role of the real estate professional. Indeed, Mr McKibbin says that agents are now expected to be across a broad range of issues, including asbestos.
The REINSW, NSW Fair Trading and WorkCover NSW are now working together in order to educate real estate professionals on what to do when it comes to asbestos in the home. Agents will then be better equipped to pass on knowledge to the public; most importantly to Australians looking to buy a home.
The WorkCover asbestos fact sheet
During discussion, WorkCover NSW agreed to assist the REINSW to develop an asbestos fact sheet, setting out steps for agents (and consumers) to follow when addressing the risks associated with asbestos in the home (or in properties of a more commercial nature). Once this fact sheet has been drafted, it will be provided to Fair Trading and REINSW for additional input before it is finalised.
"Once the fact sheet is finalised, we will make it available to all members," Mr McKibbin said. "While the fact sheet itself is not a long-term solution to the problem, it will provide agents with a pathway to assisting with asbestos risk management."
Why do real estate agents need to know about asbestos?
In a previous fact sheet published in June 2014, the ACT Government stressed the importance of real estate agents knowing about the dangers of asbestos. The document states that real estate agents have a number of obligations under various laws in relation to asbestos in residential properties. It also goes on to add that these obligations relate to their duties of care to workers and clients. It is stressed that real estate agents must act honestly, fairly and professionally, including appropriate disclosure to potential buyers and tenants.
Given this legal responsibility, it is important that real estate agents are as educated as possible about the nature of asbestos in the home, where it can be found, and what risks is can present.
What should real estate agents look out for?
As part of their job, the ACT Government's fact sheet says that real estate agents must attempt to identify any presence of asbestos in the property before they put said property on the market to sell. Real estate professionals should include in their initial inspection of the property questions such as:
the age of the property
the date of any renovations
whether the client/vendor is aware of the presence of asbestos products
whether the client/vendor is aware of any asbestos assessment report for the property
whether the client/vendor is aware of whether the property was part of the loose-fill insulation removal program.
The ACT Government fact sheet also says that there are a number of documents in a contract of sale (and also on the building file for a property) which may relate to asbestos, such as:
certificate of completion for asbestos removal work (loose-fill asbestos insulation)—indicating that fibres may still remain in wall cavities
the lease conveyancing enquiry report—which will state "records indicate that a form of asbestos is or has been present on this Land" if loose-fill asbestos insulation was identified under the removal program
some building plans, applications and removal control plans
correspondence to home owners about loose-fill asbestos insulation.
Duty of disclosure and asbestos
By law, real estate agents should disclose the presence of asbestos to all clients (potential buyers and tenants) as it may impact the property values and its use, as well as its safety. If the property has an asbestos assessment report then clients can be referred to this and can understand how the property can be properly managed once its been purchased and/or leased.
However, the degree of disclosure by a vendor's agent to a potential buyer is a matter for judgment in the individual case. Every home is different, and every property may contain different levels of asbestos; dangerous or otherwise. This is why education is so important. It is imperative that real estate agents can identify the difference between dangerous loose-fill asbestos, and asbestos which will not pose any significant risks to those who will inhabit the home in future.
As a general rule, if an agent has any doubt about whether or not to disclose something, disclosure is the safer option.
How do I know if the home I want to buy contains asbestos?
It is difficult to tell whether a home you want to move into contains asbestos. However, it is reasonable to assume that residential premises constructed before 1985 will most likely contain asbestos products.
Homebuyers should know that real estate agents have a number of obligations under various laws in relation to asbestos in residential properties. If you are currently searching the market to buy, you are well within your rights to ask your real estate agent about the potential presence of asbestos in a home. As a general rule, you should ask about: the age of the property, the date of any renovations, whether the current owner is aware of any asbestos, and whether the property was a part of the loose-full asbestos insulation removal program.
I just moved in, how do I check for asbestos?
The only way to be certain if your home contains asbestos is to have a sample of any suspect material tested by an accredited laboratory. If the material is not tested, it should be treated as though it does contain asbestos.
At Airsafe, our accredited laboratory uses state-of-the-art equipment to get you a definitive answer about asbestos. We get you the results quickly—the same day if required—with no additional fees for a fast turnaround, just a low fixed price per sample.
Questions about asbestos testing? Call Airsafe today on (02) 9555 9034