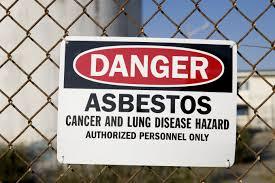 Amid all the publicity about asbestos and the NBN, you may not have come across another piece of asbestos-related news: the launch of a National Asbestos Exposure Register.
The National Asbestos Exposure Register allows individual people to make a record of situations where they have been exposed to asbestos. It has a different purpose to the individual Asbestos Registers that businesses are required to have, listing all the places where asbestos has been found on their premises.
Why keep a register of exposure to asbestos? According to the FAQ, the information will be used for two purposes: to notify the work health and safety regulator in the relevant state or territory (if the exposure happened during the person's current employment), and to keep a record in case the person develops an asbestos-related disease in the future.
The Register is being managed by the Office of Asbestos Safety, part of the Australian Department of Education, Employment and Workplace Relations. The Office will also be responsible for setting up the Asbestos Safety and Eradication Agency.
What does this mean for employers?
If you're an employer and one of your employees is exposed to asbestos in the workplace, they now have an easy way of putting this on the official record.
Hopefully, this will give employers an incentive to make sure their asbestos records and procedures are up to date. For any premises where asbestos-containing materials have been found, you need an asbestos register and management plan. And if you need to have asbestos removed from your workplace, make sure it's done properly, with air quality monitoring in place. Do it to protect yourself against legal liability in the decades to come — but more importantly, do it to protect the health of your employees.