By John Bouwman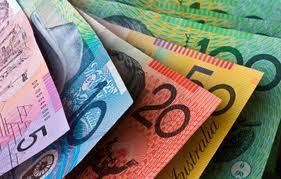 It's difficult to generalise about the cost of asbestos removal. It depends on the type of asbestos to be removed and what's involved in the removal.
So by all means, get a number of quotes for asbestos removal. But don't just accept the cheapest quote at face value. There are a couple of things you shouldn't do without, even if they increase the cost.
Don't do asbestos removal without air monitoring
It's very important to have air monitoring in place during asbestos removal, to make sure no asbestos fibres are released into the surrounding atmosphere.
Some asbestos removal contractors will try to tell you that air monitoring is not necessary, especially when removing "non-friable" (bonded) forms of asbestos like fibro sheeting.
At Airsafe, we strongly disagree: we recommend air monitoring for all asbestos removal projects. We don't say that because air monitoring is a service we offer ourselves: we say it because we've learnt from long experience in the industry that it's a necessary precaution. Non-friable asbestos can potentially become friable through wear and tear.
Even leaving aside the actual level of risk, remember that you're not the only person with potential health concerns: you have neighbours who might understandably get the jitters if they find out you've been removing asbestos. Being able to show them a clean air monitoring report will reassure them a lot more than just saying "yes, it's asbestos, but this bloke says there's no risk". It will stop any potential complaints or legal action in their tracks.
Your asbestos removalist must be licensed and insured
You should never employ an asbestos removal contractor who doesn't have the necessary insurance and license. See more information on what you should ask for from an asbestos removalist.
If you live in Sydney or NSW and need to hire an asbestos removalist, your best option is to call Airsafe on (02) 9555 9034. We'll recommend one of our small, trusted list of asbestos removal contractors who offer good value while taking the necessary precautions.