With home renovations and DIY becoming more and more popular, Aussies need to be aware of the risk of being exposed to asbestos.
Is my home likely to contain asbestos?
Asbestos cement products were first made in Australia in the 1920s and were widely used in construction materials from the mid-1940s until the late 1980s.
These asbestos cement materials were phased out in the 1980s in favour of asbestos-free alternatives. As of December 31, 2003, all types of asbestos were prohibited from being manufactured, used, reused, imported, transported, stored, or sold.
If your home was built before 1990, it's likely to contain some form of asbestos. Asbestos is most commonly found in eaves, internal and exterior wall cladding, ceilings (especially in wet areas such as bathrooms and laundries), and fences.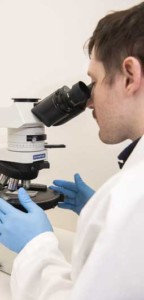 Asbestos and your health
Asbestos becomes a health concern when its fibres are inhaled. Because asbestos fibres are bonded together in solid cement, undisturbed asbestos cement materials in good condition are not a health risk.
However, if the material is damaged or crumbling (what we call 'friable'), or if it's disturbed by breaking, cutting, drilling or sanding, fibres are released into the air.
There are also some asbestos products that are friable by nature, such as spray-on insulation or asbestos-rope gaskets in wood stoves and heaters. There is no safe form of these products.
Damaged asbestos cement materials, and all friable asbestos products, must be carefully managed to prevent the release of fibres into the air.
Asbestos exposure risks for householders
Accidental exposure to asbestos fibres can happen even during minor household maintenance. It can come from unintentionally putting your foot through a ceiling sheet, putting up a new towel rail, or even cleaning up garden debris.
If you think you may have been exposed to asbestos, take prompt steps to reduce any further exposure. For example, you could remove broken pieces, wipe down surfaces with a wet cloth, close doors and windows, or even temporarily relocate while the work is being carried out.
Some particularly risky activities are:
using power tools for cutting, drilling, grinding, sanding or sawing
using high-pressure water blasters for cleaning
removing old vinyl and linoleum floor coverings and tiles.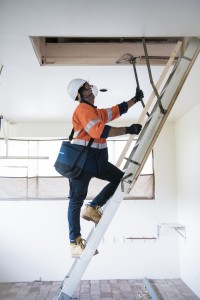 How Airsafe can help
At Airsafe, we're nationally recognised as experts on asbestos inspection and testing. In a recent article on Domain, we're quoted on the importance of testing samples for asbestos before undertaking home renovations.
We're accredited by NATA, the body that accredits testing laboratories. You can check out the details of our accreditation on NATA's website.
If you need samples tested for asbestos, Airsafe can not only do the testing, we can help you make sense of the findings.
Contact Airsafe on 1300 869 598 or email info@airsafe.net.au