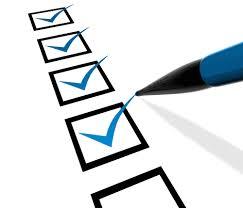 If you're having asbestos removed at your premises, your asbestos removal contractor should supply an asbestos removal control plan, as required under Work Health and Safety Regulations.
But how do you know that this asbestos removal control plan is up to scratch and complies with the legal requirements?
That's easy: get Airsafe involved. Whether you're dealing with an asbestos removal contractor you've engaged yourself, or one we've recommended, Airsafe's asbestos consultants can do a detailed review of the documentation to /commercial/asbestos-removalmake sure everything is legally in order.
You can trust Airsafe to review your asbestos removal control plan because we've been in the asbestos industry for over 30 years, and the authorities know us and trust us: in fact, they use our paperwork as an example of best practice!
What should be covered in an asbestos removal control plan?
According to WorkCover's code of practice How to safely remove asbestos, "A licensed asbestos removalist must prepare an asbestos removal control plan for any licensed asbestos removal work they are commissioned to undertake."
The purpose of an asbestos removal control plan is to identify the specific measures that will be in place during asbestos removal to make sure workers and others won't be it risk, and that the asbestos removal is carried out in a safe, well-planned manner.
The plan is prepared by the asbestos removalist in consultation with the person who commissioned the work, the person with management or control of the workplace (if they're not the same person), workers themselves, and health and safety representatives.
Specifically, the asbestos removal control plan must outline:
how the asbestos removal will be carried out: method, tools, and equipment including personal protective equipment (PPE)
what asbestos will be removed: location, type, and condition
What else can Airsafe check?
As well as the asbestos removal control plan, Airsafe can make sure that your asbestos removalist's other paperwork is in order.
Most importantly, we'll look at their insurance coverage and make sure it's up to scratch. There are two main types of insurance that asbestos removalists need: public liability insurance and workers' compensation insurance.
When it comes to public liability insurance, it's particularly important that the insurance policy specifically mentions asbestos. Most standard Australian public liability policies don't cover asbestos at all, which means that you could end up being legally liable if something goes wrong.
Airsafe will also check that your asbestos removalist is appropriately licensed for the type of asbestos removal they are carrying out. Legally, the kind of license required differs according to whether or not the asbestos is friable (easily crumbled). But the distinction between friable and non-friable asbestos is not hard and fast; rather than taking the removalist's word for it, it's better to rely on Airsafe's expertise.
How else can Airsafe help with asbestos removal?
One of the safety measures that should be detailed in the asbestos removal control plan is air quality monitoring. Air monitoring ensures that dangerous asbestos particles aren't being released into the air during asbestos removal. It gives you a record that can be referred back to later on, in case any questions come up about the asbestos removal process.
Airsafe is one of Sydney's most experienced and respected providers of air monitoring services during asbestos removal. So as well as checking that your paperwork is in order, we can actively ensure that the asbestos removal is proceeding safely.
How will an asbestos removalist feel about me getting Airsafe involved?
The good ones will love it!
Let's explain a bit about how Airsafe works. We've spent so many years dealing with the very sensitive subject of asbestos that we've become experts in working with people as well. The last thing we would ever do is go onto a construction site and start throwing our weight around, telling asbestos removalists they're doing everything wrong without offering a constructive solution.
Instead, Airsafe asbestos consultants are diplomats and problem solvers. If we can see that an asbestos removalist is doing something wrong, hasn't completed the asbestos removal control plan properly, or hasn't got the rest of their paperwork in order, we'll offer constructive advice on getting the issue sorted out as quickly as possible, so that the asbestos removal process can be expedited and construction can recommence.
In fact, good asbestos removalists — such as the ones we recommend — actually prefer having Airsafe involved. If there's an issue with the asbestos removal control plan, it's much better to get it sorted out on the spot rather than risk having it rejected by WorkCover and have to be done again.
What are the risks of not getting the asbestos removal control plan checked?
Is an asbestos removal control plan just "red tape"? Why is it important to have one, and to get it checked by experienced asbestos consultants like Airsafe?
Hopefully, we don't have to try too hard to convince our readers that when it comes to asbestos removal, it really is important to make sure a rigorous plan is in place to keep people safe.
But just in case you need further convincing, have a look at this article about a recent study concluding that the toxicity of asbestos does not diminish over time. In other words, if someone is accidentally exposed to asbestos during construction work that you're in charge of, they are effectively sentenced to a life of uncertainty. There will never be a point when they can consider themselves safe from contracting devastating asbestos-related disease like mesothelioma.
As researcher Alison Read of Curtin University puts it:
We have always known that the risk of mesothelioma increases the longer it is since you were first exposed….What the study has shown is that even after 45 years, there still is risk for developing the disease.
So there's ample reason to dot the i's and cross the t's when you're dealing with asbestos removal. It will set your mind at rest for many years to come.
Make sure you and your employees are protected: call Airsafe on (02) 9555 9034.