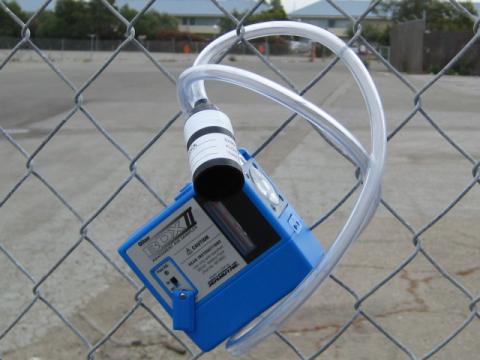 At Airsafe, we strongly believe that you should use air monitoring during any asbestos removal works. If an asbestos removal contractor says to you "no worries mate, the asbestos isn't friable so you don't need air monitoring", we suggest you look for a different contractor (or ask us to recommend one).
It's true that the biggest danger from asbestos comes when it's friable – that is, when it crumbles easily and can release fibres into the atmosphere. The thing is, all forms of asbestos can become friable under certain conditions. Asbestos roofing can become friable when it's damaged by hail or weathered over many years. Fibro walls can become friable when they are drilled through or otherwise damaged during renovations.
In other words, there's no absolute distinction between friable and non-friable (or "bonded") asbestos. For true peace of mind, you'll always want to pay that little bit extra for air monitoring.
Air monitoring isn't just for your benefit
But even if you were willing to take the risk, there'd be another good reason to have air monitoring in place: your neighbours. Imagine a neighbour comes up to you and says "Is that an asbestos roof you're moving there? Are you sure that's safe?" What do you tell them? "It's OK, this guy says it's non-friable so there's no risk"…is that going to satisfy them? Wouldn't you rather be able to say "It's OK, we're monitoring the air to make absolutely sure there's no risk"?
Now imagine that instead of politely approaching you, your neighbour complains to your local council or WorkCover. If it does in fact turn out that you haven't followed the proper precautions, you could end up being legally liable, especially if the contractor you've hired – the one who was happy to go ahead without air monitoring – hasn't taken out public liability insurance.
We've seen it happen! So don't risk your family's health and good relations with your neighbours: if you need asbestos removed in Sydney or NSW, get in touch with Airsafe. We'll recommend a contractor who won't cut corners. If you're outside NSW, see our guide to choosing a reliable asbestos removal contractor.