NSW has recently become the second Australian state to ban the use of firefighting foam that contains perfluoroalkyl substances (PFAS). While the health effects of these substances on human beings are still being studied, they are known to be toxic to fish and some animals.
If you have fire extinguishers on your premises, you should check whether they contain PFAS, and if so, make a plan to replace them.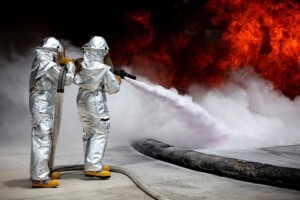 PFAS: what are they?
PFAS are a class of manufactured chemicals that have been in use since the 1950s to make products designed to resist heat, stains, grease or water.
In 2017, the ABC's Four Corners programme revealed that PFAS-containing firefighting foams had contaminated soil and groundwater at a number of Australian Defence Force facilities.
According to the Australian Department of Health, this kind of contamination is of concern 'because these chemicals are highly persistent, have been shown to be toxic to fish and some animals, and can accumulate in the bodies of fish, animals and people who come into contact with them'.
The National Centre for Epidemiology and Population Health at the Australian National University is conducting an epidemiological study about the possible health effects of PFAS exposure on human beings, with reporting of results expected later in 2021.
New NSW regulations ban PFAS in firefighting foam
In the meantime, the NSW Government has taken the initiative to ban the use of PFAS-containing firefighting foam, except in fighting catastrophic fires or where there are special exemptions.
NSW becomes the second jurisdiction in Australia to introduce a ban on use of fluorinated foams, after South Australia introduced a similar ban in 2018. The NSW Government has described the changes as a key step for the state towards achieving the objectives agreed in the National PFAS Position Statement prepared by federal, state and territory governments.
The regulations will take effect progressively:
From April 2021, discharge of PFAS firefighting foam for the purposes of firefighting training or demonstrations has been banned.
From September 2022, discharge of PFAS firefighting foam (that is, in fighting fires as well as in training or demonstrations) will be banned except in special circumstances.
From September 2022, sale of PFAS-containing portable fire extinguishers will mostly be banned.
It will be interesting to see whether NSW takes a similar approach to South Australia, where the Environment Protection Authority (EPA) has issued a number of temporary exemptions to industry on specified conditions. The NSW EPA has confirmed that exemptions will only be issued on a limited basis, and will be time-bound to encourage prompt movement towards compliance with the new requirements.
The NSW EPA has also advised it will publish additional guidance material on PFAS management in 2021, to help the regulated community comply with their new obligations. The guidance is likely to address:
disposal methods for PFAS-containing firefighting foam, including that PFAS products should not be donated or sold as part of disposal
containment and storage guidance, including where PFAS foam is stockpiled prior to disposal
guidance on testing for PFAS, including for precursor chemicals to firefighting foam
decontamination of infrastructure used to store PFAS foam.
What you can do now
Most businesses have fire extinguishers on site. While the new regulations provide a transition period, if you're in NSW, now is the time when you should be reviewing your fire extinguisher program, and making a plan to replace any PFAS-containing products.
If you manage an industrial facility in NSW with firefighting training grounds, you should review your use of PFAS-containing products now.
Wherever you are in Australia, regulations around PFAS are being regularly reviewed by state and territory governments and EPAs. Make sure you keep up to date so you don't miss any changes.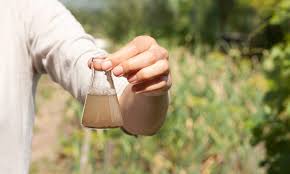 How Airsafe can help
Appropriate management, storage and disposal of PFAS can be complex. Airsafe can help your organisation by conducting a risk assessment and advising on the steps you should take, following the framework set out in the  PFAS National Environment Management Plan 2.0.
For help managing PFAS, call Airsafe today on 1300 888 338.