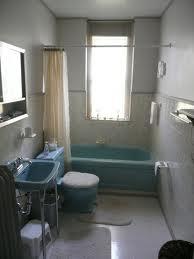 We've often talked about the need for homeowners to take precautions around possible asbestos when renovating their houses.
We've also talked about the need to make sure any contractors you employ are properly qualified to work around asbestos.
A recent case in Canberra drives home both of these points.
Justin and Erin Thompson had hired a builder to renovate their bathroom. Unfortunately, neither the Thompsons nor their builder had thought about testing the room for asbestos.
As it turns out, the bathroom was full of asbestos sheeting, which the builders were cutting through using angle grinders, then casually leaving the asbestos waste at the front of the house.
The danger this posed for the family only became apparent when a neighbour confronted the builder. When the builder tried to fob the neighbour off, he contacted WorkSafe. (We think that neighbour is a hero!)
Meanwhile, the family had been exposed to asbestos throughout the renovations:
Despite assurances from the builder that the asbestos "was not the dangerous kind", the family will require ongoing annual medical tests for life-threatening illnesses, including mesothelioma.
By "not the dangerous kind", no doubt the builder meant bonded asbestos. But while it's true that bonded asbestos isn't dangerous as long as it's undamaged and undisturbed, as soon as you rip into it with an angle grinder it becomes potentially very dangerous!
Lessons for householders
There are a number of lessons that families can learn from this unfortunate story:
Get a survey
Before starting major renovations, get an asbestos survey from a company like Airsafe. A survey would have clearly identified the danger in the bathroom, and outlined the precautions that needed to be taken.
Don't take your builder's word for it
Don't believe everything builders tell you — especially reassurances that asbestos is "safe"! All asbestos removal should be handled by a qualified asbestos removal contractor. Airsafe can recommend a good one.
Think about your neighbours too
Asbestos doesn't just affect your family — it can potentially affect your neighbours as well. In this case, it was a neighbour's vigilance that brought the problem to light. But even when asbestos removal is being done correctly, your neighbours might need reassurance — which is one of the reasons we always recommend air quality monitoring during asbestos removal.
We wish the Thompsons well, and we hope their example inspires others to take precautions.