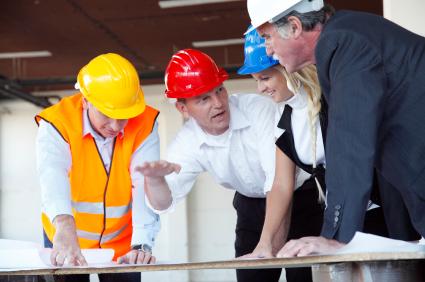 As you may know, the Work Health and Safety Regulation 2011 makes it compulsory to maintain an asbestos register and an asbestos management plan if you have management or control of a workplace that contains asbestos.
So you may be wondering: what's an asbestos register, what's an asbestos management plan, are they the same thing, and do I need them?
Although the asbestos register and management plan are closely related and are generally prepared at the same time, strictly speaking they're different documents. Briefly, an asbestos register states where asbestos has been found in your workplace. An asbestos management plan is about the processes you have in place for dealing with that asbestos.
Asbestos register
Asbestos registers should record the following details for any asbestos that has been identified or is assumed to exist at your workplace:
The location of the asbestos
The type of asbestos
The condition of asbestos
Asbestos registers need to be kept up to date (for instance, if you have asbestos removed), and they must be passed on when there is a change in management.
Asbestos management plan
The asbestos management plan is more of a living document. It records things like:
Decisions you have made about managing asbestos
General procedures and control measures
Procedures and responsibilities in case of incidents involving asbestos
Like asbestos registers, asbestos management plans must be kept up to date. They must also be reviewed every five years, or when an incident involving asbestos occurs. Your asbestos management plan must be accessible to your OH&S representatives, and to anyone doing construction, renovation or demolition work at your workplace.
Do I need an asbestos register and management plan?
You don't need an asbestos register or management plan if you've had an asbestos survey at your workplace and no asbestos was identified; or if your workplace was constructed after 31 December 2003.
If any asbestos has been identified at your workplace, you're legally required to have an asbestos register and management plan.
How can I get help with these documents?
To get help, just call Airsafe on (02) 9555 9034. We'll carry out an asbestos survey if you haven't already had one done. We'll use the information from that survey to create an asbestos register for your workplace. And we'll work with you on creating a rigorous, legally compliant asbestos management plan, ensuring that everyone is aware of their responsibilities, and your employees and contractors are kept safe.
Note: because of heavy demand, we currently have a waiting list for non-urgent asbestos surveys. But rest assured, by putting your name on the waiting list, you'll be complying with your legal obligations.
More information
WorkCover NSW has produced an Asbestos registers and asbestos management plans brochure [PDF] explaining the legal requirements in more detail.