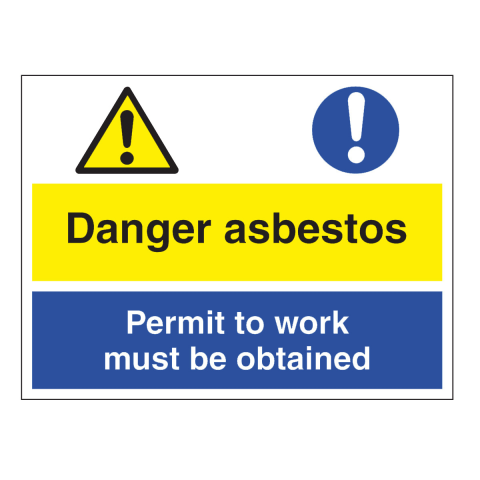 In May of 2013 the ABC's Lateline program reported that serious safety breaches were believed to have occurred during the rollout of the National Broadband Network, an Australia wide project designed to upgrade the existing fixed line phone and internet network structure.
As a result of the scandal, Telstra—who were responsible for maintaining the safety of the pits and ducts being used for the project—set up a team of professionals responsible for the overseeing of all remediation work across its network. The company's move came after several of its subcontractors were accused of releasing potentially harmful asbestos fibres into residential areas.
What did we learn from the Telstra NBN scandal?
Addressing the media directly, Telstra accepted responsibility for all incidents of potential asbestos exposure. However, the incident raised a host of questions about the lingering presence of potentially harmful asbestos across the nation.
Contractors who had been employed to work on the rollout of the NBN were faced with an unexpected workplace related risk: exposure to asbestos.
So, what are the current prohibitions on asbestos in the workplace?
As outlined by [Safe Work Australia](http://www.safeworkaustralia.gov.au/sites/SWA/about/Publications/Documents/625/How_to_Manage_and_Control_Asbestos_in_the_WorkplaceV3.pdf, a person conducting a business or undertaking must not carry out or direct or allow a worker to carry out work involving asbestos if that work involves the following:
manufacturing asbestos
supplying asbestos
transporting asbestos
storing asbestos
removing asbestos
using asbestos
installing asbestos
handling asbestos
treating asbestos
disposing of asbestos
disturbing asbestos
The final prohibition against asbestos in the workplace came into effect on 31 December 2003. However, these prohibitions do not apply if the work involving asbestos is carried out in prescribed circumstances.
Occupational asbestos exposure
Up until the national ban on asbestos began in December 2003, asbestos was still used in a range of industries, materials and products. Not only was asbestos affordable, it could also be easily woven into fabrics, providing excellent insulation properties.
Today it is now illegal to mine, manufacture and handle asbestos in Australia. Unfortunately, this does not mean that all risks to asbestos exposure have suddenly disappeared, as was seen in the Telstra NBN scandal in May 2013.
Inhalation of asbestos dust or fibres in the workplace often occurs unknowingly. This could occur through either the direct handling of asbestos, or the handling of materials containing the potentially deadly fibres.
SafeWork NSW has published a comprehensive Code of Practice that outlines how to manage and control asbestos in the workplace. However, many workers still risk asbestos exposure hazards on a daily basis.
What materials may contain asbestos in the workplace?
Though the risks of exposure to asbestos have been greatly reduced, they have not been eliminated completely. Workers in particular industries are often exposed to the following materials:
Boilers and heating systems
Cement pipes
Automotive parts
Electrical wire
Chemical containers
Heat-protective pads
Roofing and flooring materials
Adhesives and sealants
Insulation products
Is asbestos in the workplace always dangerous?
Ever since the Industrial Revolution, heavily industrial job sites have commonly used asbestos parts to insulate their machinery and protect against fires. Asbestos was also the most affordable and most preferred insulation for heat generating equipment or boilers; much of this insulation still remains in place today.
However, these products are generally not a health threat so long as they remain intact. According to government regulations, a worksite is still considered safe as long as the asbestos materials remain in a "non-friable" state.
In time, asbestos products can deteriorate, and as this occurs workplaces must be vigilant in repairing and replacing them. During this process, potentially harmful asbestos fibres may be released into the air.
What occupations are most at risk to asbestos exposure?
Workers with the greatest asbestos exposure risks are usually employed in industrial occupations. Although some workers have also developed asbestos-related diseases from exposure in hair salons or schools, the riskiest environments are factories, shipyards, refineries, power plants and other industrial job sites.
According to Asbestos.com, the following occupations run the greatest risk of being exposed to asbestos while on the job.
1. Construction workers
Given that thousands of construction products were made from (or contained) asbestos prior to the 1980s, many construction workers may still come into contact with these materials today. According to Asbestos.com, demolition crews and home renovators are among the most at risk to exposure.
2. Firefighters
During a fire, building materials that contain asbestos are likely to crack or spall. "Spalling" occurs when flakes of the material break away as a result of pressure inside the material. For this reason, potentially harmful asbestos fibres can easily be released during a fire.
Fortunately, air-monitoring after fires has shown that asbestos fibre concentrations are typically very low. Even so, firefighters are at risk of inhaling potentially harmful airborne particles each time they extinguish a blaze.
3. Industrial workers
Industrial workers include mechanics, foremen, trade labourers, chemical workers and machinery operators. Before asbestos was banned, workers in these fields were regularly exposed to products such as asbestos paper, textiles, gaskets, insulation and fireproofing. Today, the risk has lessened, although a low chance of exposure still remains on work sites that were built before the 1980s.
4. Power plant workers
For power plant workers, heat-resistant products (such as fireproofing spray and pipe insulation) were the most common sources of asbestos exposure before the material was banned. But today, cutting through old pipes remains a threat to exposure for workers in this field.
5. Shipyard workers
According to Asbestos.com, studies have shown that nearly 30% of mesothelioma lawsuits are filed by veterans and government shipyard workers. Findings also showered that boiler workers and those working on the construction, demolition and repair of ships experienced the highest levels of exposure.
How do I know that my workplace is safe?
There are now specific laws in place to protect workers from the dangers of asbestos exposure. Today, if you manage or control a workplace, you are required to engage a professional to audit your workplace to identify any asbestos or asbestos containing materials.
According to the law, management must ensure an asbestos register is prepared and kept at the workplace. This register must record any asbestos identified at the workplace or likely to be present at any given time.
If you want to know more about asbestos audits, registers and management plans for your place of work, call Airsafe today on (02) 9555 9034