AIRSAFE is the first laboratory in Australia to become NATA accredited to perform paint analysis for elevated levels of lead using our Portable XRF analysis and our validated in-house method.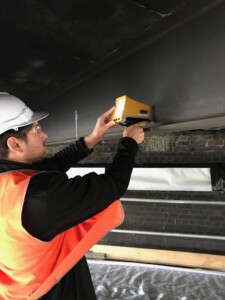 XRF (X-ray fluorescence) is a non-destructive analytical technique used to determine the elemental composition of materials.
NATA accreditation provides that confidence. Being a NATA accredited facility builds credibility in an organisation's products and services. Overall, accreditation creates confidence by providing a structured and reliable framework for the quality of results ensuring their traceability, comparability and validity.
This in-situ­ analysis is used to obtain qualitative data to assist decisions on a further sampling strategy. Airsafe can do this using our validated operating procedures and instrument set-up (often described as a 'calibration' or 'calibration check' in the manufacturer's literature) subject to limitations.
Lead is an accumulative poison that can be inhaled or swallowed when a process produces lead dust, fumes, or mist. Lead can be found in a wide range of industrial and consumer products. Dust and flakes from lead paint are the most common sources of lead exposure.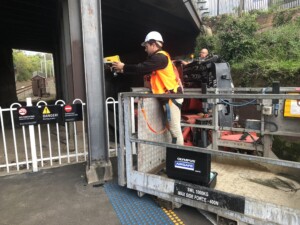 Benefits of XRF testing
Speed: Portable XRF analysers enable quick decisions and give lab-quality results in seconds.
Real-Time Reporting: Field analyses enable faster delineation of target areas.
Increased Sample Density: Running more samples in the field allows for finer grid resolution and a more comprehensive picture.
Portability: The analysers are lightweight, rugged, and can be operated in the field anytime, anywhere.
Accuracy with or without sample preparation: Handheld XRF analysers are designed for simple point-and-shoot operation.
On-site testing via XRF is non-destructive, saves time and allows us to test a greater volume.
Call Airsafe on 1300 888 338 today to get testing!