PAHs and their health effects
Polycyclic aromatic hydrocarbons (PAHs) are a range of organic compounds released into the atmosphere when organic material is burnt without sufficent oxygen to allow for a full combustion process. Some well-known PAHs are naphthalene, benzo(a)pyrene, benzo(a)anthracene and dibenzo(a,h)anthracene.
Typically, PAHs are emitted from:
wood burning heaters
agricultural waste burning
motor vehicle exhaust
cigarette smoke
asphalt road and roofing operations.

How Airsafe can help
Safe Work Australia provides no overall workplace exposure standard for PAHs, only standards for coal tar pitch volatiles – which include benzo(a)pyrene and benzo(a)anthracene among other compounds – and naphthalene.
Airsafe monitors air quality against these standards, but in the case of PAHs, the standards themselves are not sufficient to guarantee worker safety. It's therefore particularly important to put in place workplace controls that minimise exposure to potentially dangerous PAHs.
Airsafe's occupational hygiene experts can assess your workplace and develop a rigorous plan to manage PAH exposure risk. This might include:
improved ventilation
use of personal protective equipment
training and facilities to encourage facilitate behaviour change
shift limits to control exposure time.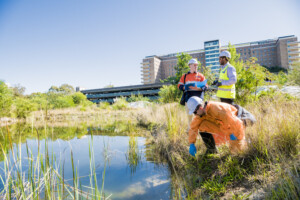 For any questions about PAH monitoring, contact Airsafe on 1300 888 338.