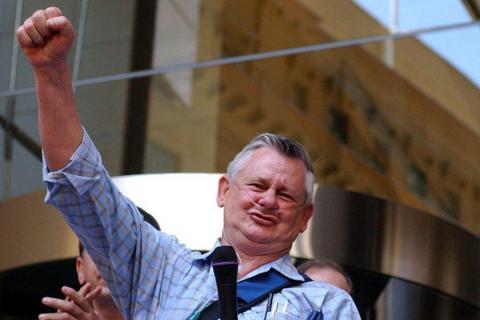 At Airsafe, we try not to put too much emphasis the human side of asbestos – the fact that it's responsible for so many thousands of deaths. Emotions tend to run high around asbestos anyway, so we try to take a practical, problem-solving approach.
But sometimes, it's good to be reminded why we care so much about asbestos. The story of Bernie Banton is one such reminder.
Bernie Banton is only one of many thousands who have died from asbestos-related diseases, but he's become the most famous. After working for many years in a facility that manufactured asbestos products, Banton was diagnosed with both asbestosis and mesothelioma. He became the public face of the political and legal campaign to achieve compensation for those with asbestos-related illnesses.
This coming Sunday and Monday (November 11 and 12), ABC TV is screening a mini-series called Devil's Dust, based on the Bernie Banton story. We're looking forward to another reminder of just how important asbestos safety is.
If you're concerned about possible asbestos in your home or workplace, remember Airsafe offers NATA-accredited asbestos sample testing. If you'd like to honour Bernie Banton's legacy, consider supporting the Bernie Banton Foundation.