What is diesel particulate matter?
Diesel exhaust comes from engines burning diesel fuel. It is a complex mixture of gases, vapours, liquid aerosols and particulate substances. These substances are the products of combustion.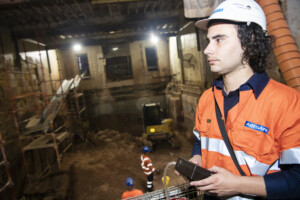 DPM risks and health effects
Diesel particulate matter is a level 1 carcinogen.
The risks are highest in enclosed, poorly ventilated areas where exhaust levels can build up, including vehicle repair workshops, tunnels, partially covered roadways, and walkways.
Workers at most risk of DPM exposure include:
drive-in booth operators
miners
construction workers
oil and gas workers
airline ground workers
forklift drivers
loading dock workers
truck drivers
farmworkers
stevedores
vehicle maintenance workers.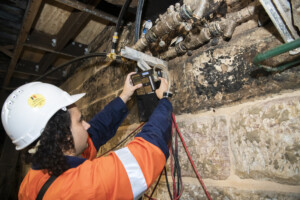 How Airsafe can help
Airsafe can provide portable and fixed diesel particulate monitoring solutions. Once operational, we will check equipment on a daily basis.
For any questions about DPM monitoring, call Airsafe on 1300 888 338.