Confined spaces are potentially dangerous because because they are not designed as working areas. Often, poor ventilation in small spaces leads to hazardous air quality levels.
Not every small space is defined as a confined space for occupational hygiene purposes. Rather, a confined space is an enclosed or partially enclosed space that:
is not designed or intended to be occupied by a person
is at normal atmospheric pressure, or is designed or intended to be at normal atmospheric pressure, while a person is in the space
is a risk to health and safety, either from an unsafe oxygen level or from contaminants that may cause fire or explosion
has harmful concentrations of any airborne contaminants
is at risk of engulfment.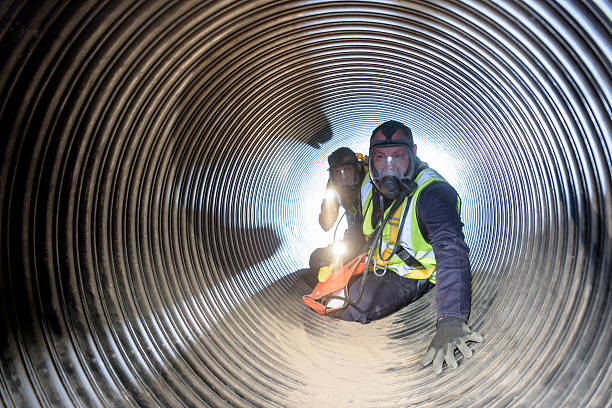 How Airsafe can help
Airsafe's occupational hygienists will develop of a list of confined spaces at your premises, including labelling requirements.
We will assess the hazards and risks associated with each confined space, and advise on what control measures are needed for safe entry.
Finally, we can develop documentation to support you in setting standards and meeting legal requirements in relation to confined spaces.
For any questions about health and safety in confined spaces, call Airsafe on 1300 888 338.