Skip to Content
Skip to Navigation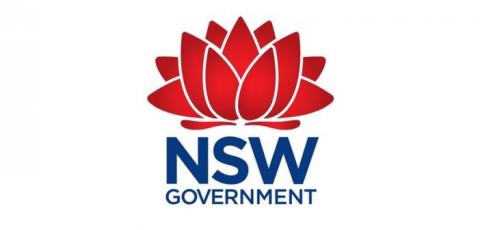 AIRSAFE has been appointed as a prequalified supplier to the NSW government under the Performance and Management Services Scheme, managed by NSW Procurement.
NSW Government agencies can easily access AIRSAFE and its services via the panel at https://buy.nsw.gov.au/schemes/performance-and-management-services-scheme.
The Department of Premier and Cabinet, in collaboration with the Department of Services, Technology & Administration, has established the Performance and Management Services Prequalification Scheme, a panel of pre-qualified service providers to assist NSW Government agencies.
The prequalification scheme can be used by the whole of the NSW government and its statutory corporations to engage external expertise. To be successful in joining the scheme, suppliers must demonstrate their ability to provide high level strategic advice, and good understanding of contemporary approaches to public sector administration and improvement.
AIRSAFE was able to satisfy all selection criteria and has been listed for capabilities in environmental assessment. AIRSAFE is now fully qualified supplier under the Scheme, which allows NSW government buyers to engage our services.
This is a great win for AIRSAFE and we eagerly anticipate the new opportunities it will present for us to partner with the State Government in 2020 and beyond.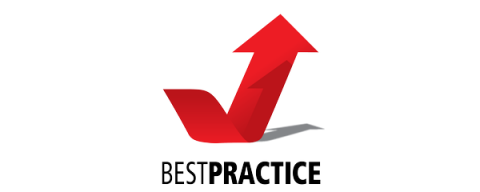 At AIRSAFE, we are always seeking ways to develop and improve as a business.
That is why AIRSAFE is proud to announce that we have been certified as ISO 9001:2015, ISO 14001:2015 and ISO 45001: 2018 compliant. With these certificates, we meet international requirements for Quality Management (ISO 9001), Environmental Management (ISO 14001) and Occupational Health and Safety (ISO 45001).
Over the past 12 months, AIRSAFE set itself the objective to develop an Integrated Management System for quality, environment and occupational health and safety.
The certification was achieved by implementing an Integrated Management System across the company that matched the principles of each ISO standard.
At AIRSAFE, we are always seeking ways to develop and improve as a business.
That is why AIRSAFE is proud to announce that we have been certified as ISO 9001:2015, ISO 14001:2015 and ISO 45001: 2018 compliant. With these certificates, we meet international requirements for Quality Management (ISO 9001), Environmental Management (ISO 14001) and Occupational Health and Safety (ISO 45001).
Over the past 12 months, AIRSAFE set itself the objective to develop an Integrated Management System for quality, environment and occupational health and safety.
The certification was achieved by implementing an Integrated Management System across the company that matched the principles of each ISO standard.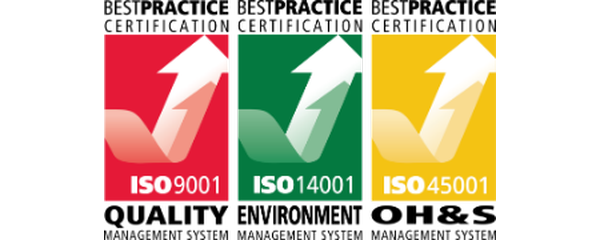 ISO 9001:2015 – Quality Management
ISO 9001:2015 is recognized as the worldwide standard for quality management systems and practices. In plain English, this means we've taken a number of steps to improve our operations and optimise the way we move into the future.
ISO certification is an internationally-recognised quality management system, and is found in only highly efficient organisations that make a commitment to continual improvement.
We look forward to moving into the future in a more efficient, professional and friendly manner, serving more customers with a product that will continue to increasing in its quality.
ISO 14001:2015 – Environmental Management
ISO 14001:2015 specifies the requirements for an environmental management system that an organization can use to enhance its environmental performance. ISO 14001 is an international standard that organizations can only receive if they make improvements to their environmental standards, while keeping the standard of the final service of a high standard.
Quite simply, at the top of our list of considerations as we do business is a commitment to minimise our environmental impact; and now we've got the certification to prove it.
ISO 48001:2018 – Occupational Health and Safety
ISO 45001:2018 specifies requirements for an occupational health and safety management system. ISO 45001 is an international standard that organizations receive when they develop efficient safety systems, while keeping the standard of the final service of a high standard. This means that atop our list of priorities as we a business is a commitment to preventing workplace injury and illness; and now we've got the certification to prove it.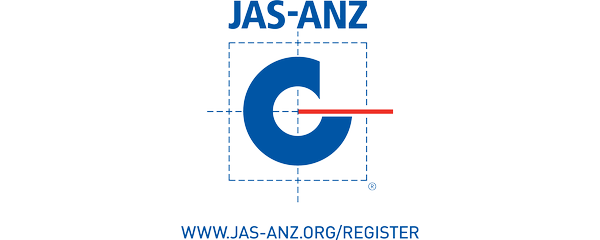 AIRSAFE received the accreditation in recognition of its commitment to each of these three standards by a JAS-ANZ accredited certification body, Best Practice Certification.
About JAS-ANZ
Joint Accreditation System of Australia and New Zealand (JAS-ANZ) is an accreditation authority and framework, with the purpose of enhancing national, trans-Tasman and international trade via accreditation, in order to achieve international recognition for the excellence of Australian and New Zealand goods and services.
JAS-ANZ is a member of the International Accreditation Forum (IAF) and the Association of Accredited Certification Bodies (AACB).
With the implementation of an integrated Management System under these standards, AIRSAFE strengthens its capacity to carry out projects that meet customer requirements and comply with legal regulations, as well as promoting and achieving environmental and OH&S compliance and performance.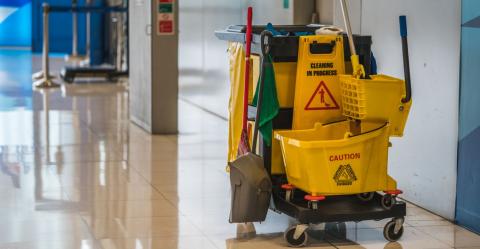 To prevent transmission of COVID-19 (coronavirus), you should follow good cleaning and disinfection and hand hygiene practices at all times.
If an incident of potential exposure to coronavirus happens in your workplace, you will need a rigorous environmental clean of the affected area, with the cleaners wearing personal protective equipment (PPE). You should also engage an occupational hygienist for guidance and certification.
Airsafe can have an occupational hygienist on site quickly anywhere in NSW: call us on (02) 9555 9034.
Cleaning and disinfection
Surfaces should always be cleaned before being disinfected, because organic matter can inactivate many disinfectants. Cleaning reduces the soil load, allowing the disinfectant to work. To remove germs such as the virus that causes COVID-19, you should clean thoroughly, then disinfect the surface.
The length of time that SARS-COV-2 (the cause of COVID-19) survives on inanimate surfaces will vary depending on factors such as:
amount of contaminated body fluid (for example, respiratory droplets)
amount of soiling
environmental temperature
humidity.
Coronaviruses can survive on surfaces for many hours, but are readily inactivated by cleaning and disinfection.
General cleaning and hand hygiene
It is good practice to routinely clean surfaces at your workplace. Clean frequently touched surfaces with detergent solution. Clean general surfaces and fittings when visibly soiled, and immediately after any spillage.
Soap and water can be used for hand hygiene at any time, and should always be used when hands are visibly soiled.
Alcohol-based hand rub (sanitiser) can be used if soap and water are not readily accessible, except when hands are visibly soiled.
Cleaning hands regularly also helps to reduce environmental contamination.
Environmental cleaning procedure
Where there is a known potential for exposure to coronavirus, you need to follow a rigorous environmental cleaning procedure:
Wear Personal protective equipment (PPE, see below).
Work in a well-ventilated area.
Wipe the area with bleach solution using disposable paper towels or a disposable cloth.
Clean horizontal and frequently touched surfaces, furniture and fittings.
Clean windows, sills and frames.
Clean air conditioning units and dispose of filters.
Mop the floor.
Once cleaning is completed, place all disposable cleaning items in a rubbish waste bag. Waste does not require further handling or cleaning measures.
Clean reusable cleaning items such as mops using hot water, and dry them completely.
Remove PPE.
Dispose of PPE in a leakproof plastic bag.
Wash hands well using soap and water and dry with disposable paper or single-use cloth towel. If water is unavailable, clean hands with alcohol-based hand rub.
Personal protective equipment (PPE)
Personal protective equipment (PPE) for the environmental clean should be put on before entering the work area. Appropriate PPE includes:
Disposable overalls
P2/N95 respirator – should be fit-checked with each use
Face shield or goggles
Disposable non-sterile gloves (with hand hygiene before putting on and after removing gloves).
Engage an occupational hygienist
You should engage an occupational hygienist to provide guidance on the cleaning requirements and certification at the conclusion of the cleaning process.
The scope of work should involve the following:
Walkthrough inspection of the property
Bio tape swab sampling for microbiological contamination
Laboratory analysis of selected samples by an accredited laboratory
Preparation of inspection and recommendations report.
Airsafe has occupational hygienists and a group of contractors readily available. We can project manage the environmental clean or provide advice and guidance on the clean-up process.
Legislative Requirements
Airsafe's inspections and reports are always undertaken in accordance with the requirements and principles of the relevant legislation and guidelines, including:
NSW Work Health and Safety Regulation 2017
NSW Work Health and Safety Act 2011
Australian Government – Environmental cleaning and disinfection principles for COVID-19
QLD Government – COVID-19 Cleaning and disinfection recommendations
WA Health – COVID-19 environmental cleaning for non-healthcare settings.

What is an environmental site assessment?
An environmental site assessment is a study of past and present activities on a site or parcel of land. The information we gain from an assessment allows us to judge the possibility of contamination on the site, and the human and environmental health impact of that contamination.
An environmental site assessment involves a number of steps:
historical study
site inspection
collection and testing of soil samples (and groundwater samples in some cases).
Assessments are often divided into 2 phases:
Phase 1: preliminary assessment including a desktop review of relevant site information.
Phase 2: uses the Phase 1 information for a more detailed assessment, including testing soils and/or groundwater for contamination.
The assessment culminates in a final report.
Airsafe performs environmental site assessments in accordance with state and territory legislation and policies, Australian standards and EPA guidelines.
When do I need an environmental site assessment?
An environmental site assessment is part of regulatory compliance. The EPA or your local council may require one as part of site rezoning or redevelopment requirements, or for property purchase or divestment, due diligence or commercial liability clean-up.
How to engage a consultant for an environmental site assessment
There are a couple of questions you should ask before engaging a consultant.
Do they have the necessary expertise?
Consider the type of expertise required to perform your particular site assessment. Environmental consultants typically perform assessments for a wide range of contamination issues, while occupational hygienists tend to specialise in asbestos.
Consider whether an accredited site auditor should be appointed to oversee the site assessment and any subsequent remediation works. Site auditors might be legally required when works are regulated under the Contaminated Land Management Act 1997 or Environmental Planning and Assessment Act 1979. However, they can also provide great value where complex contamination issues exist, or where the property will be involved in a high value transaction.
You should ensure the person carrying out the environmental site assessment is suitably qualified. This may include formal certification under an EPA-recognised scheme.
Do they have the right information?
Ensure the person carrying out the assessment has access to all relevant property information, and clearly understands the long term objectives for the property.
If the consultant has all the information they need, the site assessment should allow you to determine the location and extent of contamination, the fate and transport of the identified contaminants, and any impacts on the property management objectives.
Assessing risk if contamination is found
Consider evidence of harm to human health or the environment, potential exposure pathways, and evidence of off-site impacts. Also consider any business risks that may arise due to the contamination, including legal, financial or reputational risks.
You should also consider whether any preventative action can be taken to avoid further contamination.
Asbestos exposure risks
If asbestos is found in or on soil, the likelihood of exposure depends on:
the potential for the asbestos material to release fibres
whether the asbestos material is contained or covered
operational control measures or personal protective equipment used to limit airborne fibre generation or inhalation.
Factors in how asbestos in soil is managed
If soil has been contaminated with asbestos, understanding the history of the site and how it became contaminated gives us useful insight into the nature of the issue and what further information may be needed. The main considerations in determining how to manage asbestos in soil include:
the form of the asbestos containing material, and how readily it generates airborne fibres
the extent or scale of asbestos contamination on the property
whether the asbestos is predominantly on the surface or buried at depth
the current and possible future uses of the affected land, and whether they might increase the risk posed by the asbestos containing material.
Complying with legislation
Results of a site assessment may oblige the land manager to report the contamination under section 60 of the Contaminated Land Management Act 1997.
The Contaminated Land Management Compliance Statement sets out ways in which the EPA ensures those responsible for managing and remediating significantly contaminated land comply with their legal obligations, to achieve improved environmental and human health outcomes.
How can Airsafe help?
Airsafe has extensive experience in site-specific risk assessments for organic and inorganic contaminants. Our multi-disciplinary staff help clients across a range of industries, including petrochemical, industrial, commercial, government, and manufacturing.
Our consultants have all the legally required certifications, including those required by the EPA for specific types of report.
To arrange an environmental site assessment, call Airsafe on (02) 9555 9034.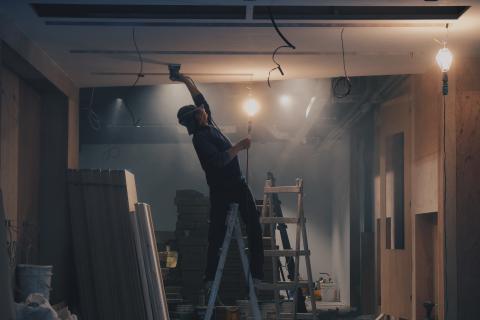 Safe Work Australia is considering a change to the workplace exposure standards for crystalline silica. Although not everyone supports the change, Airsafe believes it's justified by the risks.
What is the proposed change?
Safe Work Australia maintains a set of exposure standards for airborne contaminants. These contaminants include crystalline silica, a potentially hazardous material that is often used or encountered in construction activities.
The current exposure standard for crystalline silica is a time-weighted average of 0.1 mg/m3.
Safe Work Australia is proposing to change this standard to a time-weighted average of 0.02 mg/m3 — that is, one fifth the concentration of the current standard.
Why is Safe Work Australia proposing the change?
According to Safe Work Australia, the move to a more conservative standard is supported by recent scientific research:
All data sources indicate that chronic exposures above 0.02 mg/m3 are associated with radiographic changes in the lungs. These target organ effects, as described in epidemiological studies, are supported by animal studies in the dog and rat.
Safe Work Australia also notes that the evidence about effects on human beings is currently inconclusive in many cases. More research is needed on specific health impacts (such as the effect of crystalline silica exposure on kidney function), and on the risks posed by specific types of material (such as a new generation of composite products containing silica).
However, Safe Work Australia concludes that the current research, and the known risks of fibrosis, silicosis and lung cancer, justify the move to a more conservative standard.
Peak body for occupational hygienists opposes the change
The Australian Institute of Occupational Hygienists (AIOH) has issued a statement opposing the proposed change in exposure standards. They argue that the proposed new standard is so conservative and so difficult to achieve in practice that it might have the opposite of the desired effect:
A legislated time-weighted average exposure standard of 0.02 mg/m3 has the danger of taking the focus off the implementation of engineering controls to protect workers from dust exposures. If the limit is so low that it is impossible to achieve, it is likely that the PCBU may 'give up' on dust control, reasoning that 'all workers will be in respirators anyway'…
Airsafe supports the change
After considering the arguments on both sides, Airsafe supports the change in exposure standards proposed by Safe Work Australia. While we understand and appreciate the argument made by the AIOH, we believe that as an industry we can overcome the challenges posed by a more rigorous standard.
For us, the most important thing is to have a standard in place that genuinely represents the risks posted to human health by exposure to crystalline silica dust particles.
These risks were brought home by the recent death of a Gold Coast stonemason from silicosis — just one of what is threatening to become a nationwide epidemic caused by indequate controls for silica dust in the workplace.
How Airsafe can help you control crystalline silica exposure
If you're concerned about exposure to crystalline silica, Airsafe can help in two ways:
All Airsafe test reports have metrological traceability, and all work is completed in accordance with the relevant Australian Standard.
To arrange silica sample testing or air monitoring, call Airsafe on (02) 9555 9034.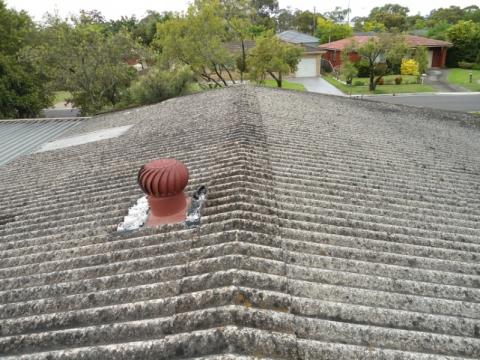 Until the 1980s, one of the most common uses of asbestos in Australian homes was as roofing material. The most common form of asbestos roofing was a corrugated fibro product manufactured by James Hardie Ltd called "Super Six".
Corrugated asbestos roofing is thicker than corrugated iron, has a matte finish, and takes on a weathered appearance over time. It's a familiar sight throughout Australia's suburbs, especially those built in the postwar "fibro belts" in areas like Western Sydney.
Unfortunately, that weathering over time isn't just cosmetic. It's a sign of changes in the structure of the material. Asbestos roofs start to disintegrate after years of being exposed to the sun and rain – not to mention the hailstorms that are a regular feature of life in Sydney. By the time we at Airsafe see an asbestos roof, it's often begun to disintegrate to the point where dust particles are collecting in gutters, waiting for a strong wind to make them airborne.
To make matters worse, asbestos roofing contains a higher concentration of asbestos than other types of fibro. And it contains all three major types of asbestos – chrysotile ("white asbestos"), amosite ("brown asbestos") and crocidolite ("blue asbestos").
Should I get my asbestos roof removed?
If you have an asbestos roof, you're probably wondering whether it's worth the expense to have it removed and replaced with asbestos-free material.
There's currently no requirement in NSW to remove asbestos roofs, so the decision is yours. Obviously you will need to take into account the cost of removal and replacement. However, you should balance this against the factors in favour of having your asbestos roof removed:
The more weathered your roof gets, the more risk there is of deterioration, which might expose your family and neighbours to harmful asbestos fibres.

We've heard from some property owners that asbestos roofing makes a property more difficult to sell.

Homes with asbestos roofs are also likely to be more expensive to insure. Some insurance companies may even decline to insure homes with asbestos roofs.

You will almost certainly want to replace the roof at some point. Doing it sooner rather than later minimises the possibility of complications. It also means you avoid the possible rush if asbestos roof removal ever becomes compulsory, or if the risks become better-known.
We're often asked about an alternative to removal called encapsulation. This isn't something we recommend – if roofs have existing weathering, encapsulation doesn't work well, and it's only ever a temporary solution.
So let's say you decide to have your asbestos roof removed and replaced. What kinds of precautions do you need to take?
You should treat asbestos roofing as friable
When it was originally installed, asbestos roofing was bonded asbestos, but over time it can become friable. This is confirmed by SafeWork NSW's Safe Work on Roofs Code of Practice:
If fire, hail or water-blasting damages bonded asbestos, or the material is showing signs of wear from water and age, it may become friable asbestos material.
Existing asbestos-containing roofs are now nearly 30 years old or more. They have all been subject to weathering by rain, sun, wind, hail, air pollution, moss or lichen growth and salt (for coastal properties). Weathering erodes the cement matrix from around the asbestos fibres, allowing more ready release of those fibres as they lose their binding or are more easily exposed to breaking off.
Also, as the roof ages and the sheet thickness reduces, it becomes both weaker and more brittle, and so more prone to collapse from physical damage. Not only can this mean people fall through the roof from walking on it, but the roof will more easily break from other causes, such as hail or falling branches, and so release asbestos fibres.
Precautions to take with asbestos roofing
Above all, we want to stress the importance of air quality monitoring if you're having an asbestos roof removed. The fact that dust from damaged roofs tends to collect in gutters, potentially putting you and your neighbours at risk, means you simply have to make sure asbestos fibres aren't circulating in the air around removal works. If your asbestos removal contractor tells you air monitoring isn't required, you need another contractor, it's that simple. (If you're in Sydney or NSW, contact Airsafe for a recommendation.)
Similarly, to get peace of mind once you've had your asbestos roof removed, have a professional clearance inspection from one of Airsafe's experienced, qualified asbestos inspectors.
At Airsafe, we believe asbestos roofs are a significant risk to Australian communities. We're lobbying the authorities to tighten up the rules. In the meantime, you can protect yourself, your family and your neighbours by following the precautions we recommend.

What is crystalline silica?
Silica is silicon dioxide, a naturally occurring and widely abundant mineral that forms the major component of most rocks and soils. There are non-crystalline and crystalline forms of silicon dioxide.
The crystalline form is found in multiple building materials such as bricks, tiles, concrete, engineered and natural stone products, sandstone, and fibre cement sheeting. It can be a health hazard when it turns into dust.
What is silica dust?
Silica dust is generated in workplace mechanical processes such as crushing, cutting, drilling, grinding, sawing or polishing materials containing crystalline silica.
Some dust particles are so small that they are not visible. These are commonly called respirable particles. Silica dust is more than 15 times smaller than a piece of human hair. Respirable silica dust particles are small enough to penetrate deep into the lungs, and can cause irreversible lung damage. (The non-crystalline or amorphous forms of silica do not cause this kind of lung damage.)
What diseases can silica dust cause?
Although respirable crystalline silica is an A1 carcinogen and the respiratory issues related to silica dust have been recognised for over a century, occupational lung disease has only come to the forefront of Australian safety management recently, after a surge in diagnosed cases of silicosis.
There are a number of forms of silicosis, depending on how much dust workers have been exposed to and over what period of time:
acute silicosis, which can develop after a short exposure to very high levels of silica dust, within a few weeks or years, and causes severe inflammation and an outpouring of protein into the lung
accelerated silicosis, which can develop after exposures of 3 to 10 years to moderate to high levels of silica dust and causes inflammation, protein in the lung and scarring of the lung (fibrotic nodules)
chronic silicosis, which can develop after long term exposure to lower levels of silica dust and causes fibrotic nodules and shortness of breath, and can include progressive massive fibrosis where the fibrotic nodules in the lung aggregate.
Workers exposed to silica dust may also develop other diseases including:
chronic bronchitis
emphysema
lung cancer
kidney damage
scleroderma (a disease of the connective tissue of the body that causes scar tissue to form in skin, joints and other organs).
Silica in the workplace: your responsibilities
Under the WHS regulations, persons conducting a business or undertaking (PCBUs) have specific duties to manage the risks to health and safety when using, handling, generating and storing hazardous chemicals, including silica.
The workplace exposure standard for respirable crystalline silica is that it must not exceed 0.1 mg/m3 (eight hour time weighted average).
How Can Airsafe Help
Hazard Identification
Airsafe can test material using a NATA accredited laboratory and provide a risk assessment based on the findings.
Workplace Monitoring
Airsafe is accredited by NATA for volume measurement. All filters are analysed by a NATA accredited facility.
All Airsafe test reports have metrological traceability, and all work is completed in accordance with the relevant Australian Standard.
If you need risk assessment or workplace monitoring for crystalline silica, call Airsafe today on (02) 9555 9034.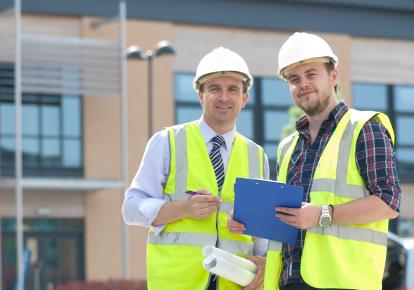 Air quality monitoring for asbestos is a specialised service. To get the most reliable results, make sure you use an organisation that is NATA accredited for volume measurement, like Airsafe.
What is air monitoring?
Air monitoring is used to make sure effective control measures are in place to prevent exposure to airborne asbestos fibres. There are various methods that can be used to estimate personal exposure to asbestos fibres. The one used in Australia is called the membrane filter method, and is set out in Safe Work Australia's Guidance Note On The Membrane Filter Method For Estimating Airborne Asbestos Fibres 2nd Edition NOHSC:3003 (2005).
The membrane filter method consists of the following steps:
A sample is collected by drawing a measured quantity of air through a membrane filter by means of a sampling pump.
The filter is transformed from an opaque membrane into a transparent, optically homogeneous specimen.
The respirable fibres are sized and counted in accordance with defined geometric criteria, using a phase contrast microscope and calibrated eyepiece graticule.
The result is expressed as fibres per millilitre of air, calculated from the number of fibres observed on a known area of the filter and the volume of air sampled.
Using the parameters specified in the guidance note, the reporting limit is defined as 0.01 fibres/ml for both control purposes and exposure monitoring.
Special NATA accreditation for volume measurement
Because air monitoring is a specialised procedure, NATA administers a special form of accreditation for volume measurement related to air monitoring. Even facilities which have other forms of NATA accreditation may not be accredited for volume measurement.
If this is the case, the facility can only report on raw test data; they cannot report a concentration or volume measurement, and must include a statement on the report that "NATA accreditation does not cover the performance of this service".
Airsafe is accredited for volume measurement
Airsafe does hold NATA accreditation for volume measurement. You can see our accreditation on the NATA website.
This means that Airsafe air monitoring test reports are fully compliant with your legal obligations. In particular:
Airsafe has sampling pumps that have been calibrated with metrological traceability.
Airsafe's air monitoring test reports are NATA accredited in accordance with ISO 17025.
Airsafe can report a concentration result in accordance with the NSW Work Health and Safety Regulation 2017 and the exposure standard.
Find out more about air monitoring: call Airsafe on (02) 9555 9034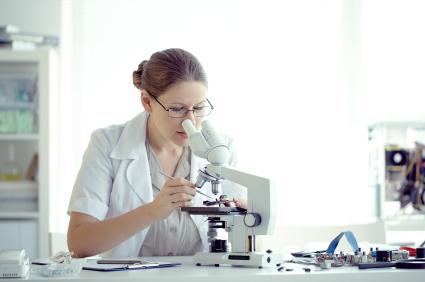 Some asbestos contractors offer an all-in-one service: they test samples for asbestos, and if asbestos is found, they will remove it.
But rather than getting your asbestos testing done by an asbestos contractor, you should get samples tested independently, by a laboratory that's NATA accredited for the type of testing you need.
Using a NATA-accredited laboratory is a requirement of the Work Health and Safety Regulation 2017. It will also ensure the testing is rigorous and independent.
Why not get testing done by the contractor?
Why should you be cautious about using an asbestos contractor for testing?
There are two main reasons: potential conflict of interest, and lack of expertise.
Asbestos contractors have a potential conflict of interest because, if tests come back positive, the material will have to be removed, resulting more revenue for the contractor. It's not that we believe asbestos contractors deliberately falsify results, but a lack of independence can have subtly influence the way results are interpreted.
Asbestos contractors also have a lack of expertise, especially around the taking of samples (making sure the right material is being sampled) and the integrity of samples (making sure samples are treated the right way).
The only way to be sure asbestos testing is done with the right level of expertise is to demand NATA accreditation.
What is NATA accreditation?
NATA (the National Association of Testing Authorities) is recognised by the Australian Government as the national authority for the accreditation of laboratories and a peak authority for the accreditation of inspection bodies.
NATA Accreditation is about being able to have confidence in the data and information necessary for you to make informed decisions.
How can I tell if a testing service is NATA accredited?
You can check if a facility is NATA accredited, and the scope of their accreditation, at the NATA website.
What should I look for in a test report?
Unless the laboratory performing the tests has been involved in the sampling, the report may include a statement such as "samples were tested as received". This means the contractor has provided the samples to the laboratory.
If the sampling itself was performed by an accredited laboratory, details of the sampling should be provided in a NATA-endorsed report.
Use Airsafe to collect and test samples for asbestos
Airsafe is NATA accredited in accordance with the Australian Standard AS 4964 — Method for the qualitative identification of asbestos in bulk samples. We collect samples for testing, then conduct testing in our state-of-the-art laboratory.
Our independence and NATA accreditation ensure sample integrity, and the high level of expertise of our staff means you can trust our test results. Our customer satisfaction and industry reputation are second to none.
Call Airsafe on (02) 9555 9034 to arrange sample collection and testing.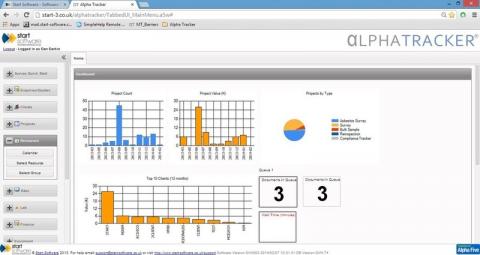 At Airsafe, we've spent a lot of time looking for ways to improve the efficiency of our processes, so we can offer our customers even better service and faster turnarounds.
In the past, our asbestos surveys and asbestos testing services have relied on paper-based processes. These could be quite laborious and often required extensive manual checking.
This has now changed thanks to Alpha Tracker, a software product developed by Start Software specifically for the asbestos industry. Alpha Tracker stores data remotely, automates many of our processes, and provides numerous benefits to clients.
Asbestos Surveys
Using Alpha Tracker's mobile app on site during asbestos surveys, photos are captured and linked to samples automatically. Matching photos with samples was previously a tedious manual process.
Even better, the Alpha Tracker system provides on-site prompts to better ensure all possible asbestos containing materials are located.
Sample Analysis
Manual systems for recording laboratory test results require a significant degree of data checking to reduce critical errors.
The Alpha Tracker system eliminates almost all transcription, and prevents conflicting information being entered in the lab, minimising the possibility of errors.
It also ensures accurate, seamless transposition of site data to the laboratory and to the final report, giving clients greater confidence in the accuracy and integrity of results.
Satisfied customers
We couldn't be happier with the support we've received from Start Software, including their willingness to customise the software to suit Airsafe's specific needs.