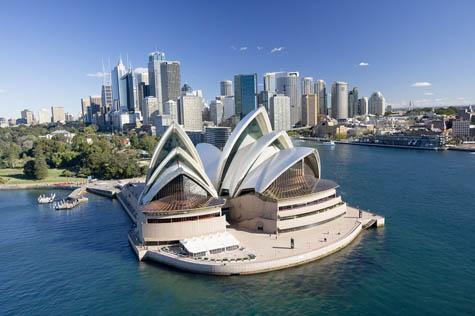 Following in the footsteps of the Tasmanian Government, the New South Wales Government has announced a new plan to reduce asbestos-related disease.
Launching the plan, the State's Finance Minister referred to the fact that 201 people died of asbestos-related diseases in NSW in 2011, and this number is expected to keep rising in the near future:
Tragically, the number of people with asbestos-related diseases may increase in the next few years, as there is often a delay of up to 40 years between exposure and the onset of disease….The level of asbestos-related illness in NSW is unacceptably high and this plan is a call to government, industry and the wider community to responsibly manage asbestos.
Unlike the Tasmanian Government, the NSW Government hasn't yet gone as far as to announce a target date for the removal of all asbestos from government buildings. Instead, the Asbestos Plan focuses on research, risk communication, prevention and coordination. It comes out of wide consultation with government and industry stakeholders.
Airsafe welcomes the NSW Government's recognition that something has to be done about the rising rates of asbestos-related disease. As asbestos consultants working in NSW, we look forward to seeing what comes out of the plan. Improved in coordination between the various authorities involved with asbestos would certainly be welcome.
Sending the right message about asbestos
One of the reasons an Asbestos Plan is needed is that there are significant challenges involved in educating the public about the risks of asbestos. One of the biggest is the long time lag between exposure to asbestos and the first symptoms of asbestos-related disease. This can create the completely false impression that risk-taking with asbestos isn't as serious as other kinds of workplace negligence.
In NSW this week, we saw a repeat offender with asbestos, excavator Dib Hanna, given a three-month suspended prison sentence after illegally dumping 80 tonnes of asbestos-containing material near homes at Picnic Point in Sydney's south-west.
Perhaps this was an appropriate sentence when all the factors are taken into account. But we can't help feeling that things might have been different if Hanna had been caught dumping something where the danger is more obvious and immediate, like explosive or radioactive material.
If we're trying to send the message that asbestos is a serious problem, all sectors of society – including the judicial system – need to reinforce that message.
Contractors like Hanna are a blight on the asbestos removal industry. Fortunately, there are contractors out there who do the right thing, don't cut corners, and always dispose of asbestos-containing material legally. If you'd like a recommendation for a reliable asbestos removal contractor in NSW, just call Airsafe on (02) 9555 9034.