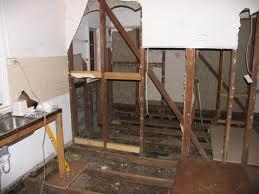 Did someone give you a new drill for Christmas?
Is your New Year's Resolution to finally start on those home renovations you've been dreaming about for years?
We don't want to put a dampener on your enthusiasm. But before you start drilling holes or knocking down walls, have you thought about the risks of asbestos? Even so-called "safe" (non-friable) asbestos can easily become friable once you start tampering with it, releasing harmful asbestos fibres into the air.
Millions of Australian homes contain asbestos, and health authorities are concerned that the current fashion for home renovations may lead to a new wave of asbestos-related disease.
Get an asbestos survey before renovating
If you're planning home renovations, the best way of keeping your family safe is to have an asbestos survey completed. Depending on the type of renovations you're planning, your local council may require this – but even if they don't, your peace of mind is well worth the cost.
When you hire Airsafe for an asbestos survey, one of our expert asbestos inspectors will give your house a thorough going over, inside and outside. They'll take samples of any suspect materials for testing in Airsafe's NATA accredited asbestos testing laboratory. (This is where Airsafe differs from some other companies – we have our own testing laboratories, so we can easily and quickly test as many samples as necessary.) Finally, you'll receive a written report with detailed recommendations.
If we find asbestos that needs to be removed before renovation, we'll even recommend a reliable asbestos removal contractor to do the job.
So let Airsafe help you keep your family safe from asbestos, and have a safe and happy New Year.