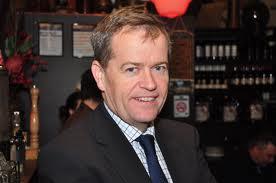 Minister Bill Shorten recently gave a speech in Parliament about the findings of the Asbestos Management Review commissioned by the Australian Government.
Mr Shorten pointed out that risk of asbestos-related disease for home renovators who don't realise they may be exposing themselves to asbestos:
An estimated 30,000 to 40,000 Australians will be diagnosed with asbestos related disease over the next 20 years, and researchers, policy makers and we in the Gillard Government fear the third wave of asbestos deaths from people exposed in the home.
This 'third wave' includes men and women who built, renovated or demolished a house, garage or fence containing asbestos or those who innocently washed-asbestos-laden clothes.
This risk was dramatically brought home in a recent 7:30 Report story. The story features an interview with a woman diagnosed with mesathelioma, the most deadly of asbestos-related illnesses, as a result of being exposed to asbestos fibres during home renovations.
The Asbestos Management Review recommended the formation of a National Strategic Plan for Asbestos Awareness and Management. Among the plan's priorities will be removing all asbestos containing materials from government and commercial buildings by 2030. Given what we know about the dangers of home renovation in buildings containing asbestos, we'd expect pressure to mount to extend this recommendation to domestic buildings.
Asbestos Plan a good move, but safeguards needed
At Airsafe, we applaud the move to create a National Strategic Plan around asbestos – in fact, we think it's long overdue. However, we're concerned that calling for asbestos to be removed from all buildings in a set timeframe might unintentionally worsen the very problem it's trying to solve.
Asbestos removal is a complex business. Doing it properly means engaging qualified, experienced asbestos consultants to survey the property, monitor air quality during asbestos removal, and inspect the property afterwards to make sure it's clear of asbestos.
There are only so many experienced asbestos consultants in Australia. The danger of a sudden increase in asbestos removal works is that there will be pressure on officials and contractors to cut corners. We saw this recently in the case of a $2.5 million asbestos audit program in NSW schools, where the sheer number of buildings to be audited, and the pressure to compete on price, led to the farcical situation of unqualified consultants conducting manifestly inadequate surveys.
We wouldn't want to see the National Strategic Plan derailed by this kind of corner cutting. Safeguards must be put in place to ensure asbestos removal works are carried out according to best practice – even if that means a delay in the timetable. The good publicity of meeting a deadline can't be allowed to win out over public safety.