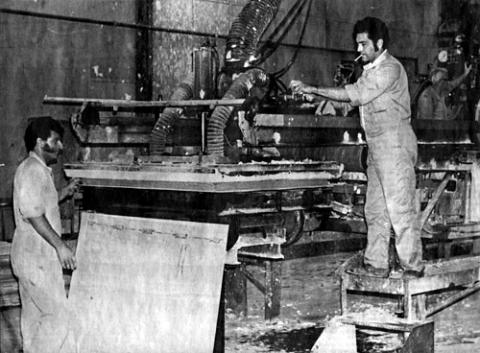 We've been hearing warnings about a potential third wave of asbestos victims among home renovators. But in the meantime, the second wave is still claiming lives.
Asbestos-related disease in Australia has come in historical waves. The first wave affected workers in the asbestos mining industry, most notoriously in the remote West Australian town of Wittenoom.
The second wave affected workers from companies who manufactured products from asbestos. The best-known example is the building products manufacturer James Hardie. The story of Bernie Banton brought the plight of James Hardie's workers to the attention of Australia and the world.
It had been thought that this second wave had reached a peak and was now in decline. But according to the company's figures for the past year, there has been an unexpected increase in asbestos-related claims, rather than the projected decrease.
As well as being tragic news for the people involved and their families, the persistence of asbestos-related disease among former James Hardie workers illustrates how serious the long-term effects can be for a company being negligent in its treatment of asbestos.
Lessons for all employers
Of course, the news about James Hardie comes in the midst of Australia's latest asbestos crisis, with Telstra finally relenting and agreeing to let concerned residents see the results of asbestos testing around pits exposed during NBN constuction.
There are three things all employers should do to prevent opening themselves up to future asbestos-related claims: