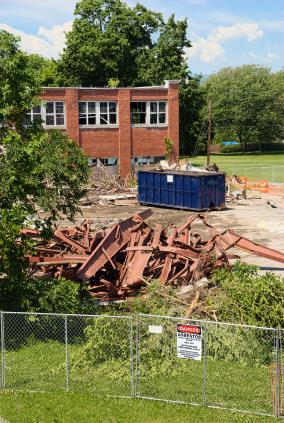 In December of 2014, Airsafe reported on an initiative of the NSW Environment Authority (EPA), the Household Asbestos Disposal Scheme (HADS). The trial scheme was put in place to subsidise the costs of asbestos collection and transportation, waiving the standard asbestos disposal levy.
The scheme is now ending in less than three months, on June 30 2015. After this date, homeowners from participating council areas will no longer be able to take advantage of the EPA initiative.
A snapshot of the Household Asbestos Disposal Scheme
The NSW State Government has committed $3 million to trial the Householders' Asbestos Disposal Scheme (HADS), waiving the NSW waste levy on domestic asbestos, thus reducing landfill fees in selected council areas. The HADS allows for a maximum of 5 tonnes of bonded asbestos per domestic resident to be deposited at the participating landfills, levy exempt. More specific details of the HADS are as follows:
NSW Government has committed a total of $3 million to the scheme
HADS is a trial program, finishing July 2015
Eligible bodies include local councils and other public land managers
HADS is managed by NSW Environment Protection Authority
You can contact 1300 361 967 for further details
The dangers of illegal asbestos disposal
Although it is common knowledge that asbestos is a dangerous substance, illegally dumped asbestos, as well as the illegal transportation of asbestos, still occur today. In May 2012, after a string of incidents where asbestos was found in the bush, the ABC reported on the dangers of its irresponsible disposal.
Given that asbestos can become friable—due to wild weather conditions, or during transportation—it can be easy for its potentially harmful fibres to become airborne. If this occurs at the site of dumped asbestos, locals and wildlife close to the disposal site can be at risk of inhaling its airborne toxins.
The Environment Protection Authority (EPA) as well as local councils have the authority to enforce strong penalties for polluting the environment and illegally dumping asbestos waste, including:
on-the-spot fines of up to $1,500 for individuals and $5,000 for corporations
court-imposed penalties of up to $250,000 for individuals and $1 million for corporations in relation to unlawful waste facility offences, and
court-imposed penalties of up to $1 million for individuals and/or seven years imprisonment, and $5 million for corporations in relation to illegal waste disposal that causes serious environmental harm.
The cost of asbestos disposal can add up
Many older homes in Australia still contain large amounts of asbestos in roofing and/or interior and exterior cladding, and could also contain asbestos in additional nooks and crannies. Many of these residences are now being done up by DIY renovators, eager to reinvent the spaces in their home. But the additional cost of asbestos removal and disposal can chew into your renovation budget.
If you remove a small amount of asbestos (e.g. 10 square metres or less), you can remove and dispose of asbestos yourself. However, for larger removal jobs, homeowners are required by law to have asbestos removal carried out by trained professionals. Regardless of the size of the job, health professionals advise that all asbestos removal be carried out by professionals who have the knowledge and the tools required to ensure the job is done right.
Asbestos removal companies usually charge per square metre, as opposed to by the hour. Each company's rates will also vary, depending upon what has to be removed, as well as other factors. Removal services will generally consider the following:
The difficulty of the job. Certain areas of the home will be harder to work on than others.
The distance to the tip and tipping costs, fees that can be quite high. $450 for tipping alone is not an unusual figure.
The materials that have to be removed. Larger sheets of asbestos are easier to handle than smaller, more awkward materials.
If you need to remove asbestos in Sydney or NSW, call Airsafe on (02) 9555 9034. We'll be happy to recommend a reliable removals contractor who won't cut corners.
Take advantage of local asbestos schemes
Given that the cost of asbestos removal can vary so greatly, depending on the level of contamination in your home, it's a good idea to take advantage of incentives such as the EPA's Household Asbestos Disposal Scheme.
Not only will taking part in the scheme save you money, it will also ensure your safety. Those who choose to remove the asbestos in their homes without the assistance of asbestos removal specialists do so at their own risk.
The HADS scheme seeks to encourage homeowners to dispose of their asbestos responsibly, while seeking to improve work health and safety by insisting that the guidelines for the safe removal and disposal of asbestos as recommended by Council, the EPA and WorkCover NSW are complied with.
I've found asbestos, what's the first step?
If you're renovating or demolishing a building that contains asbestos, you need to ensure that asbestos removal is performed safely, efficiently and in accordance with Government codes.
Airsafe can make it easy. We're a full service Sydney asbestos consultancy, with our own NATA-accredited laboratories. That means we can provide you with the specialist advice you need to remove asbestos and other hazardous materials from your site. At Airsafe, we can help with everything from an initial asbestos audit or survey, to clearance inspections once the asbestos removal has taken place .
If approached the wrong way, the identification and removal of asbestos can be tricky and costly business. Asbestos is a risk in the home and workplace when it is disturbed, so be sure to dispose of it in the correct way.
For expert advise on asbestos removal: call Airsafe on (02) 9555 9034