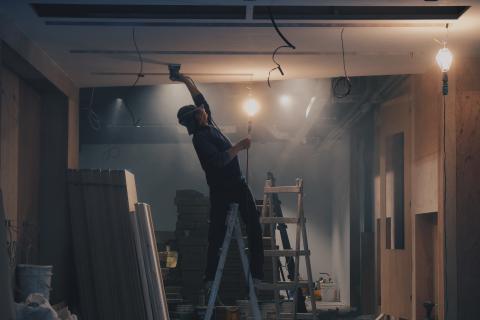 Safe Work Australia is considering a change to the workplace exposure standards for crystalline silica. Although not everyone supports the change, Airsafe believes it's justified by the risks.
What is the proposed change?
Safe Work Australia maintains a set of exposure standards for airborne contaminants. These contaminants include crystalline silica, a potentially hazardous material that is often used or encountered in construction activities.
The current exposure standard for crystalline silica is a time-weighted average of 0.1 mg/m3.
Safe Work Australia is proposing to change this standard to a time-weighted average of 0.02 mg/m3 — that is, one fifth the concentration of the current standard.
Why is Safe Work Australia proposing the change?
According to Safe Work Australia, the move to a more conservative standard is supported by recent scientific research:
All data sources indicate that chronic exposures above 0.02 mg/m3 are associated with radiographic changes in the lungs. These target organ effects, as described in epidemiological studies, are supported by animal studies in the dog and rat.
Safe Work Australia also notes that the evidence about effects on human beings is currently inconclusive in many cases. More research is needed on specific health impacts (such as the effect of crystalline silica exposure on kidney function), and on the risks posed by specific types of material (such as a new generation of composite products containing silica).
However, Safe Work Australia concludes that the current research, and the known risks of fibrosis, silicosis and lung cancer, justify the move to a more conservative standard.
Peak body for occupational hygienists opposes the change
The Australian Institute of Occupational Hygienists (AIOH) has issued a statement opposing the proposed change in exposure standards. They argue that the proposed new standard is so conservative and so difficult to achieve in practice that it might have the opposite of the desired effect:
A legislated time-weighted average exposure standard of 0.02 mg/m3 has the danger of taking the focus off the implementation of engineering controls to protect workers from dust exposures. If the limit is so low that it is impossible to achieve, it is likely that the PCBU may 'give up' on dust control, reasoning that 'all workers will be in respirators anyway'…
Airsafe supports the change
After considering the arguments on both sides, Airsafe supports the change in exposure standards proposed by Safe Work Australia. While we understand and appreciate the argument made by the AIOH, we believe that as an industry we can overcome the challenges posed by a more rigorous standard.
For us, the most important thing is to have a standard in place that genuinely represents the risks posted to human health by exposure to crystalline silica dust particles.
These risks were brought home by the recent death of a Gold Coast stonemason from silicosis — just one of what is threatening to become a nationwide epidemic caused by indequate controls for silica dust in the workplace.
How Airsafe can help you control crystalline silica exposure
If you're concerned about exposure to crystalline silica, Airsafe can help in two ways:
All Airsafe test reports have metrological traceability, and all work is completed in accordance with the relevant Australian Standard.
To arrange silica sample testing or air monitoring, call Airsafe on (02) 9555 9034.