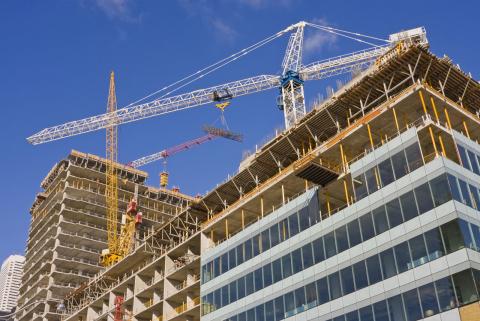 A leading figure in the construction industry has called for better asbestos awareness among junior members of her industry, and among home renovators.
Michelle Bass issues the call In an interview with online architecture and construction publication DesignBuild Source. As the infrastructure services manager for the New South Wales branch of Master Builders Association, executive secretary of the Asbestos Removal Contractors Association New South Wales and executive officer of the Demolition & Contractors Association (NSW), Bass knows what she's talking about.
Cases like one we wrote about last week, where a dodgy builder reassured homeowners that asbestos ripped out from their bathroom was "not the dangerous kind", make the need for more awareness in the building industry crystal clear.
Bass says the issue of asbestos awareness needs to be tackled right from the beginning, with young construction apprentices.
More consistency needed in asbestos removal
Bass also compares Australia's asbestos removal protocols with those operating in the UK and some parts of Europe. Despite lower rates of asbestos use and asbestos-related disease, Bass says these countries handle the asbestos removal process in a more consistent, uniform manner than Australia. This echoes other calls we've heard for more consistency between states in asbestos management.
Bass also reiterates the point that high disposal costs might give contractors a perverse incentive to dump asbestos illegally.
When it comes to setting target dates for asbestos eradication, Bass shares Airsafe's caution:
"I think that would be very hard to manage," Bass says. "There are huge cost implications as well as resource implications for that. I think that would be very difficult."
Interestingly, Bass says one thing that has improved in recent years is the industry's ability to find asbestos in out-of-the-way places like under concrete slabs.
We agree with everything Bass says, and it's good to have a high-profile voice in the construction industry speaking out about the need for asbestos awareness. All Bass's points reinforce the need for businesses to have a qualified, experienced asbestos consultant to give them reliable advice. That's where Airsafe can help.