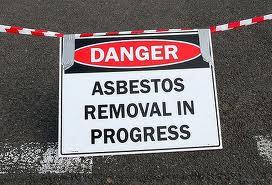 Whatever you think about the recent Royal Commission into the "pink batts" insulation scheme, it's highlighted some issues with quality and regulation in the insulation industry that already existed long before the scheme began.
If a royal commission was held into the asbestos industry, what would it find?
We're sorry to say we're far from confident that the asbestos industry would emerge any better than the insulation industry.
The asbestos industry has problems at all levels
At Airsafe, a large part of our job consists of cleaning up substandard work done by other asbestos inspection and testing companies. Some of these are the kind of obviously dodgy, fly-by-night operations you wouldn't be surprised to see cut corners. Others are national franchise operations (such as a well-known lawnmowing company) who have jumped on the asbestos bandwagon, apparently sensing an opportunity to make some fast money.
With companies like these that don't have an established reputation for dealing with asbestos, it's often a case of simply not being up to the task. They don't know how to do an asbestos survey properly, so their survey reports will be rejected by the authorities and will have to be done again.
Or the company might not have its own testing laboratory, meaning they have to send samples to a third-party laboratory for analysis.
There are two problems with this. Firstly, it will take longer (up to a week, compared with the same-day asbestos testing service we can offer at Airsafe). Secondly, the company has to pay the third-party laboratory for every sample tested. Surveys are typically offered at a fixed price, meaning that if more samples are tested, the extra cost can't be passed on to the end customer.
In other words, there's a built-in incentive for these companies to minimise the number of samples they send for testing. And the fewer samples from different locations are tested, the more chance there is that asbestos will be overlooked.
So with companies offering a cut-price service, it's understandable — not forgivable, but understandable — that they might cut corners as well as prices.
But what about the big boys? What's their excuse?
We're talking about large, publicly-listed risk management consultancies. These businesses bid for and win lucrative commercial and government tenders on the basis of their ability to offer an "end-to-end" service around asbestos. Hand over a big cheque and all your asbestos worries are at an end — that's what they're implying.
If only that were true.
The fact is, when Airsafe is called in to fix other people's mistakes, often the worst stuff-ups come from these big public companies, not the obvious cowboys.
How can this be? Well, when a company wins one of these large tenders, there's often a tight deadline for the work to be completed. And the companies in question may not have enough existing staff with experience in asbestos to do the work in the time required.
These staffing challenges are a fact of life in the asbestos industry, and at Airsafe we've certainly been through them ourselves. Qualified asbestos consultants don't grow on trees, and it can be very, very difficult to ramp up staffing numbers quickly.
But here's how we approach the staffing problem at Airsafe: we don't bite off more than we can chew or make promises we can't keep. We don't say "sure, we can do 300 asbestos audits in 3 weeks", then recruit backpackers and other untrained staff in a desperate attempt to meet a deadline. We know, in fact, that a shoddy job which theoretically meets a deadline will just end up wasting time later on, when all the work has to be done over again. When necessary, we'll be firm about this with clients. Our work is done by properly qualified and trained staff — that's not negotiable for us.
Too many bad examples
Now, we're not saying there are no other reputable consultants in the asbestos industry. But there are far too many of the other kind. Here are some examples of the asbestos industry letting itself down in the recent past:
A $2.5 million asbestos audit program in NSW schools saw completely inadequate audits being undertaken by unqualified consultants, including a waiter, a printer and a retail sales manager. This was an all too common case of a government department selecting a tender applicant on the basis of price alone, despite obviously unrealistic timeframes. Airsafe knows the company involved: we're talking about a major public risk management company that frequently bids for and wins government contracts.
A Sydney homeowner was quoted $25,000 for removal of asbestos shingles that he had found in his roof. This quote came from an asbestos removalist he'd found on Google. Fortunately, he contacted Airsafe before ponying up the $25,000. By getting quotes from two of our trusted asbestos removal contractors, we managed to cut his costs down to just $5,000.
Unfortunately, when it comes to a sensitive and emotive issue like asbestos, price gouging is all too common. Recently, we were told of a business quoted $600 for simple removal and testing of a suspected asbestos sample. Airsafe charges less than half that price.
Bad asbestos industry practices: How to protect yourself
With so many substandard practices in the asbestos industry, how can you protect yourself?
Your first step should be to check that the company you're dealing with has been properly accredited. In Airsafe's case, you know you can trust us because we have the highest possible form of accreditation from NATA, the National Association of Testing Authorities.
Another thing to look for is evidence of satisfied customers, especially long-term ones. Airsafe has dozens of clients like CPA Contracting who we've been dealing with for decades, and who talk in glowing terms about our "exceptional advice and service". When people keep asking us back for job after job, we must be doing something right!
Above all, if the promises an asbestos company are making seem too good to be true, there's a good chance they are too good to be true. On the other hand, if the price you're being quoted seems excessive, get a second opinion. Until the asbestos industry comes under tighter regulation, it's a case of buyer beware.