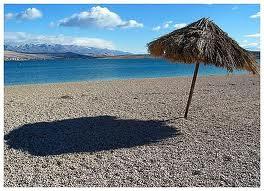 January is often a quiet time for Australian businesses. With so much of the workforce away on holiday, for those of us left in the office it can be a good time to take stock and follow up on tasks we've been putting off.
If you're in charge of a commercial property, one of those tasks might be making sure you have an up-to-date Asbestos Register.
The Work Health and Safety Regulation 2011 makes it a legal requirement for managers of any workplace constructed before 31 December 2003 to maintain an accurate Asbestos Register, listing all asbestos-containing materials on site.
If asbestos has been identified in the workplace, managers must also maintain an up-to-date Asbestos Management Plan, outlining how asbestos risks have been or will be managed.
For more information about Asbestos Registers and Asbestos Management Plans, see this brochure from WorkCover NSW [PDF].
Help with Asbestos Registers and Asbestos Management Plans
The thought of putting together an Asbestos Register and Management Plan on your own can be daunting. To make sure your documents are legally compliant, you really need expert help.
So talk to Airsafe. Our asbestos consultants have years of experience, are experts in asbestos, and are always up to date with the latest legislation. If an asbestos survey or asbestos testing is required to establish your asbestos register, we'll get it done. We'll make sure your legal requirements are met, and – even more importantly – your employees are safe from asbestos-related risks.
Don't wait for business to get busy again – call Airsafe today on (02) 9555 9034.