Skip to Content
Skip to Navigation
We're thrilled to announce that we've relocated!
We had outgrown our old offices and were in desperate need of something considerably larger, as well as a place where we could fully immerse ourselves in our much-loved Airsafe identity.
Our former offices were fantastic; we created a lot of amazing memories and completed a lot of high profile projects there. Nevertheless, we couldn't be more excited to move into our new offices and begin a new chapter.
Airsafe collaborated with Trinity Quality Interiors and Lead Architects to create an environment that everyone can be proud of.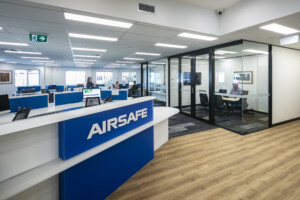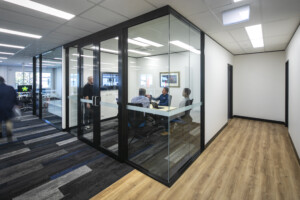 Our new office has much better facilities that will benefit both us and our clients, including our new meeting room, a reception area, and significantly additional desk space to handle our continuing growth.
We were ecstatic to get our hands on our new digs, and as you can see, we didn't hold back. We enthusiastically set up our laboratory and break out areas in preparation for holding training courses and industry nights whenever it becomes possible (we don't do things half-heartedly).
We're overjoyed to have finally settled into our new offices and gotten back into the swing of things.
Do stop by if you're interested in any of our services, such as:
site contamination assessment
air quality assessments and monitoring
asbestos inspection
laboratory testing
hazardous materials surveys
occupational health and safety services
project management.
You won't be able to miss us, and coffees are on us!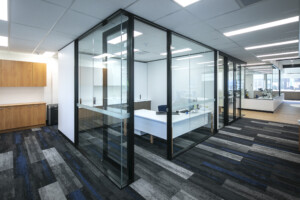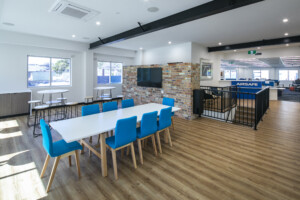 Plasterboard manufacturer USG Boral has issued a warning to customers that some of their fire-rated plasterboard products may be contaminated with asbestos.
The contamination affects fire-rated plasterboards containing vermiculite imported from China and was discovered in routine testing. The company has told builders to quarantine any USG Boral fire-rated plasterboard products pending further advice.
"Workers using USG Boral board need to demand the company inform them whether the products they are using are asbestos free," said Dave Noonan, CFMEU National Construction Secretary.
"The company says the issue only affects its fire-rated plasterboard and that the level is 0.1% of the 3% vermiculite put into the board. Yet we know there is no safe level of asbestos exposure so construction businesses must take immediate steps to quarantine potentially contaminated products and ensure workers and customers are safe."
USG Boral is advising customers to quarantine the following fire-rated plasterboard products and refrain from installing, distributing or supplying them to customers:
Firestop® Plasterboard
Fire WetstopTM Plasterboard
MultistopTM Plasterboard range (3/3HI, 4/4HI, 5/5HI)
ShaftlinerTM Mould Stop Plasterboard.
USG Boral says it has stopped using the Chinese-sourced vermiculite and will switch to another source and is arranging for the safe removal of all unused Chinese-sourced vermiculite from their facilities at Camellia, Port Melbourne, and Pinkenba, and is testing all finished products made using vermiculite as an ingredient.
How can Airsafe help?
Sample testing
Airsafe offers asbestos testing services to identify the type of asbestos present. Airsafe is NATA accredited in accordance with the Australian Standard AS 4964 — Method for the qualitative identification of asbestos in bulk samples. We collect samples for testing, then conduct testing in our state-of-the-art laboratory.
Our independence and NATA accreditation ensure sample integrity, and the high level of expertise of our staff means you can trust our test results. Our customer satisfaction and industry reputation are second to none.
Need help with testing USG Boral board products? Call Airsafe on 1300 888 338.
With home renovations and DIY becoming more and more popular, Aussies need to be aware of the risk of being exposed to asbestos.
Is my home likely to contain asbestos?
Asbestos cement products were first made in Australia in the 1920s and were widely used in construction materials from the mid-1940s until the late 1980s.
These asbestos cement materials were phased out in the 1980s in favour of asbestos-free alternatives. As of December 31, 2003, all types of asbestos were prohibited from being manufactured, used, reused, imported, transported, stored, or sold.
If your home was built before 1990, it's likely to contain some form of asbestos. Asbestos is most commonly found in eaves, internal and exterior wall cladding, ceilings (especially in wet areas such as bathrooms and laundries), and fences.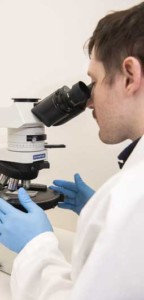 Asbestos and your health
Asbestos becomes a health concern when its fibres are inhaled. Because asbestos fibres are bonded together in solid cement, undisturbed asbestos cement materials in good condition are not a health risk.
However, if the material is damaged or crumbling (what we call 'friable'), or if it's disturbed by breaking, cutting, drilling or sanding, fibres are released into the air.
There are also some asbestos products that are friable by nature, such as spray-on insulation or asbestos-rope gaskets in wood stoves and heaters. There is no safe form of these products.
Damaged asbestos cement materials, and all friable asbestos products, must be carefully managed to prevent the release of fibres into the air.
Asbestos exposure risks for householders
Accidental exposure to asbestos fibres can happen even during minor household maintenance. It can come from unintentionally putting your foot through a ceiling sheet, putting up a new towel rail, or even cleaning up garden debris.
If you think you may have been exposed to asbestos, take prompt steps to reduce any further exposure. For example, you could remove broken pieces, wipe down surfaces with a wet cloth, close doors and windows, or even temporarily relocate while the work is being carried out.
Some particularly risky activities are:
using power tools for cutting, drilling, grinding, sanding or sawing
using high-pressure water blasters for cleaning
removing old vinyl and linoleum floor coverings and tiles.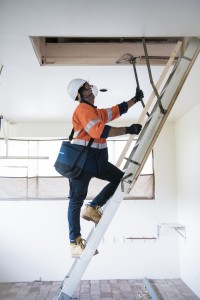 How Airsafe can help
At Airsafe, we're nationally recognised as experts on asbestos inspection and testing. In a recent article on Domain, we're quoted on the importance of testing samples for asbestos before undertaking home renovations.
We're accredited by NATA, the body that accredits testing laboratories. You can check out the details of our accreditation on NATA's website.
If you need samples tested for asbestos, Airsafe can not only do the testing, we can help you make sense of the findings.
Contact Airsafe on 1300 869 598 or email info@airsafe.net.au
An Asbestos Management Plan is a document that helps people managing a building prevent exposure to asbestos and protect site personnel and visitors.
The Asbestos Management Plan is intended to be a simple, centrally placed document that includes:
the nominated asbestos control officer
an asbestos survey and register containing all relevant information from an asbestos investigation, such as the amount and location of asbestos
ongoing and upcoming tasks that may interfere with asbestos containing materials (ACM)
an activity schedule for monitoring the status of ACM
explicit instructions and a plan for anyone who may interfere with asbestos.
Asbestos management plans can be recorded on paper, but nowadays companies often find it simpler to record their plans electronically.
Asbestos management plans can be either asset-based (for complex buildings) or project-based (for construction projects).
Asbestos management plans should include plans for ongoing asbestos investigations to manage risks and to comply with Work Health and Safety Regulations and Safe Work Australia guidelines.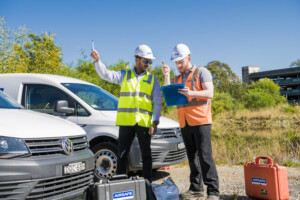 Who needs an asbestos management plan?
You don't need an asbestos management plan if your workplace was built after 31 December 2003.
For buildings constructed earlier, you need an asbestos management plan if asbestos has been identified in your workplace, either based on surveys or asbestos registration. If you've had a survey and no asbestos has been found, you don't need an asbestos management plan.
What to include in an asbestos management plan
A good asbestos management plan includes:
a detailed report on the location and amount of asbestos
a strong plan on how to work safely to avoid the potential disturbance of ACM.
how to manage and monitor ACM, along with a complete implementation strategy
the length of time required to comply with applicable work health and safety laws and norms in order to be fully compliant.
roles and responsibilities of owners and managers
training needs and training plans to be implemented
for work carried out in real estate, project management guidelines, clear audit trails and accurate reporting for stakeholders, regulators and municipalities.
Access to an asbestos management plan
Asbestos management plans must be available all workers performing tasks in the building, and all health and safety personnel in the workplace. They help licensed asbestos evaluators and hygiene personnel carry out accurate asbestos surveys and develop further asbestos management plans to maintain a safe working environment.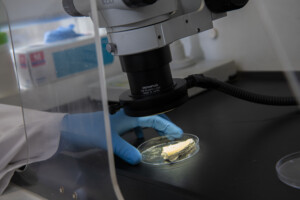 Other risks
If you are concerned that your building has lead paints, polychlorinated biphenyls (PCBs), ozone-depleting substances (ODS), or other harmful substances such as mould, carry out a full hazardous materials survey so these risks are evaluated at the same time as your asbestos survey. This allows you to safely manage the risks associated with the presence and interference of these substances during routine removal or maintenance work.
These other substances don't just present risks in their own right; knowing about them is also important for managing the risk of asbestos.
Need help with an asbestos management plan? Call Airsafe on 1300 888 338.
NSW has recently become the second Australian state to ban the use of firefighting foam that contains perfluoroalkyl substances (PFAS). While the health effects of these substances on human beings are still being studied, they are known to be toxic to fish and some animals.
If you have fire extinguishers on your premises, you should check whether they contain PFAS, and if so, make a plan to replace them.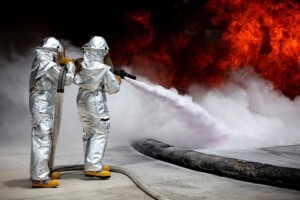 PFAS: what are they?
PFAS are a class of manufactured chemicals that have been in use since the 1950s to make products designed to resist heat, stains, grease or water.
In 2017, the ABC's Four Corners programme revealed that PFAS-containing firefighting foams had contaminated soil and groundwater at a number of Australian Defence Force facilities.
According to the Australian Department of Health, this kind of contamination is of concern 'because these chemicals are highly persistent, have been shown to be toxic to fish and some animals, and can accumulate in the bodies of fish, animals and people who come into contact with them'.
The National Centre for Epidemiology and Population Health at the Australian National University is conducting an epidemiological study about the possible health effects of PFAS exposure on human beings, with reporting of results expected later in 2021.
New NSW regulations ban PFAS in firefighting foam
In the meantime, the NSW Government has taken the initiative to ban the use of PFAS-containing firefighting foam, except in fighting catastrophic fires or where there are special exemptions.
NSW becomes the second jurisdiction in Australia to introduce a ban on use of fluorinated foams, after South Australia introduced a similar ban in 2018. The NSW Government has described the changes as a key step for the state towards achieving the objectives agreed in the National PFAS Position Statement prepared by federal, state and territory governments.
The regulations will take effect progressively:
From April 2021, discharge of PFAS firefighting foam for the purposes of firefighting training or demonstrations has been banned.
From September 2022, discharge of PFAS firefighting foam (that is, in fighting fires as well as in training or demonstrations) will be banned except in special circumstances.
From September 2022, sale of PFAS-containing portable fire extinguishers will mostly be banned.
It will be interesting to see whether NSW takes a similar approach to South Australia, where the Environment Protection Authority (EPA) has issued a number of temporary exemptions to industry on specified conditions. The NSW EPA has confirmed that exemptions will only be issued on a limited basis, and will be time-bound to encourage prompt movement towards compliance with the new requirements.
The NSW EPA has also advised it will publish additional guidance material on PFAS management in 2021, to help the regulated community comply with their new obligations. The guidance is likely to address:
disposal methods for PFAS-containing firefighting foam, including that PFAS products should not be donated or sold as part of disposal
containment and storage guidance, including where PFAS foam is stockpiled prior to disposal
guidance on testing for PFAS, including for precursor chemicals to firefighting foam
decontamination of infrastructure used to store PFAS foam.
What you can do now
Most businesses have fire extinguishers on site. While the new regulations provide a transition period, if you're in NSW, now is the time when you should be reviewing your fire extinguisher program, and making a plan to replace any PFAS-containing products.
If you manage an industrial facility in NSW with firefighting training grounds, you should review your use of PFAS-containing products now.
Wherever you are in Australia, regulations around PFAS are being regularly reviewed by state and territory governments and EPAs. Make sure you keep up to date so you don't miss any changes.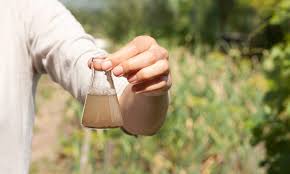 How Airsafe can help
Appropriate management, storage and disposal of PFAS can be complex. Airsafe can help your organisation by conducting a risk assessment and advising on the steps you should take, following the framework set out in the  PFAS National Environment Management Plan 2.0.
For help managing PFAS, call Airsafe today on 1300 888 338.
We're delighted that the recently redesigned Airsafe website has won a 2021 Australian Web Award, in the category of Medium Business.
The Australian Web Awards recognise the best in the Australian digital industry. An expert panel assesses entries on the basis of design, usability and accessibility, and only the best emerge as winners.
Designed and developed by our friends at Humaan, our winning website is all about making our services easier to find and understand, especially as our business has expanded nationwide and our service offering has diversified.
We know many of our customers are in a hurry and a lot of our visits to our website come from mobile phones. So we've focused on giving everyone a smooth, easy to use experience, no matter what device they're using.
We're delighted with the award, and we thank Humaan for their hard work and the brilliant result.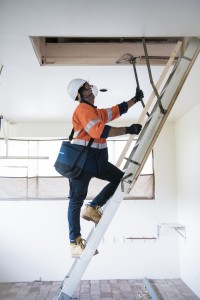 Welding can generate fumes and ultraviolet (UV) radiation, both of which have been linked to cancer. Welding fumes can cause lung cancer, and are linked to kidney and bladder cancer if safety precautions are not taken. Welding-related UV radiation can cause melanoma.
In 2017, the International Agency for Research on Cancer (IARC) (a branch of the World Health Organization) determined there was sufficient evidence to upgrade welding fumes' carcinogenic status, and to classify UV radiation for the first time. They made the following changes:
changing welding fumes' carcinogenic status from Group 2B Carcinogen (possibly carcinogenic to humans) to Group 1 Carcinogen (carcinogenic to humans)
classifying UV radiation emitted during welding as a Group 1 Carcinogen.
How welding generates fumes and UV radiation
Fumes, mists, dust, vapours, and gases, including ozone, can all be generated during welding. Some are visible, but many are not.
The amount and form of fumes emitted depends on the process and materials used in welding. Different metals, solvents, flux, paint, and plastics can all generate different fumes.
UV radiation comes from electric arcs generated during arc welding. The amount of UV radiation generated is significant; it can travel long distances from arcs, especially in reflective environments; and it can produce large amounts of ozone.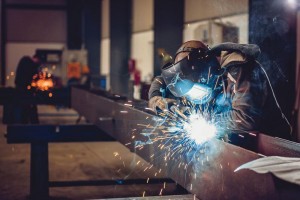 Welding fume obligations under existing legislation
Under the Model WHS legislative framework, employers or persons conducting a business or undertaking (PCBUs) have the responsibility:
to ensure welders are not exposed to health and safety risks during the course of their work activity, as far as is reasonably practicable
to effectively manage the risks of hazardous chemicals, airborne contaminants, and plant, as well as other welding-related hazards such as noise and manual tasks
to consult with their workers about the health and safety risks associated with welding activities and the development and implementation of appropriate controls.
Workplace Exposure Standard may be lowered
Safe Work Australia (SWA) has proposed lowering the Workplace Exposure Standard (WES) for Chromium VI from 0.05 mg/m3 to 0.000007 mg/m3 (7 ng/m3).
If this new, significantly lower WES is adopted, it will have a number of implications for the measurement and assessment of welding fume.
Specific hazards and control measures
To determine the risk of fume exposure while welding, you must first determine what equipment and materials are being used, as well as the amount of fumes, dust, vapour, and gases generated.
For example, when steel that has been coated with a rust-proofing compound is welded, phosphine is produced. Phosphine gas in high concentrations irritates the eyes, nose, and skin and has the potential to cause harm to lungs and other organs. To avoid phosphine contamination in this situation, you will first look for rust-proofed steel in the material to be welded.
Whatever materials you're working with, Airsafe can help you determine the appropriate control measures.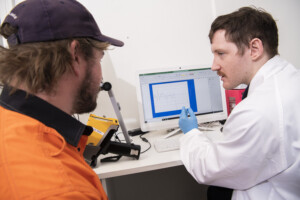 How else can Airsafe help?
Airsafe's experienced occupational hygienists can:
consult with employees and provide them with information and training on the new findings and updated health risks
consult with employees to develop and implement risk management and health monitoring requirements
review current workplace risk assessments, controls, and PPE requirements using updated safety data sheets (SDS) and technical information from suppliers
Avoid risking your team's health: call Airsafe on 1300 810 796 .
In the past, asbestos-containing board and sheeting products used in construction have generally been classed as bonded or non-friable asbestos. This means the risk of asbestos exposure is considered low unless the products are damaged – for example, by being drilled or sawed.
However, WorkSafe Queensland have made an exception for one type of product, known as asbestos low-density board (LDB). This material, also known as Asbestolux or Duralax, is now classed as friable, meaning the risk of exposure is considered high.
Because of this reclassification, from 1 May 2021, any removals of low-density asbestos board in Queensland must be performed by a Class A licenced asbestos removal contractor in conjunction with an Independent Licensed Asbestos Assessor.
While Queensland is the only state to have made this change so far, it's a good reminder to home and business owners throughout Australia to treat low-density asbestos fibreboard with extra caution.

What is low density asbestos fibre board?
LDB is a lightly compressed board containing asbestos fibres in a calcium silicate plaster. It is sometimes referred to as asbestos insulating board.
LDB can contain up to 70 per cent asbestos fibres by volume. By contrast, asbestos cement sheeting typically contains between five to 20 per cent asbestos.
LDB was manufactured from the 1950s to the 1970s as a flat sheet, or a perforated sheeting product used for acoustic ceiling applications. It was typically used for internal wall and ceiling panels and as acoustic insulation. 
What is Friable asbestos?
Friable asbestos is defined by Safe Work Australia as asbestos-containing material that is "in a powder form or that can be crumbled, pulverised or reduced to a powder by hand pressure when dry".
Because friable asbestos releases more fibres into the air than non-friable asbestos, the risk to health is greater, and therefore extra precautions must be taken when dealing with it.
Why has WorkSafe Queensland classed LDB as friable?
If LDB is in good condition and left undisturbed it presents a low risk to building occupants. But if LDB is broken, removed or disturbed without precautions and controls in place, the potential for asbestos fibres to be released is high. This is because of LDB's high asbestos content and the ease with which it becomes damaged.
More needs to be done to minimise risks when managing, maintaining or removing LDB than would normally be used for asbestos cement sheeting. This is the why WorkSafe Queensland has reclassified the product.
Management of low-density asbestos fibre board
LDB may be managed in place if it is in good condition and the risk of damage or disturbance is low. Otherwise, it should be prioritised for removal, as its disturbance can release asbestos fibres.
Removal of low density asbestos fibre board
As per the model Work Health and Safety Regulation, hazards must be controlled in accordance with the hierarchy of controls. The hierarchy of controls (in order of effectiveness) is:
Elimination
Substitution
Isolation
Engineering controls
Administrative controls
Personal Protective Equipment (PPE).
Removal of LDB must be done in accordance with your state's work health and safety (WHS) Regulations.
More information is provided in the Code of Practice: How to manage and control asbestos in the workplace, and the Code of Practice: How to safely remove asbestos.
An asbestos removal licence is required to remove any amount of friable asbestos.
The removal of LDB will also trigger other requirements as stipulated by your state's regulator, including an Asbestos Removal Control Plan (ARCP) and the engagement of an independent, third party Licensed Asbestos Assessor (LAA).
How can Airsafe help?
Sample testing
Airsafe offers asbestos testing services to identify the type of asbestos present. Airsafe is NATA accredited in accordance with the Australian Standard AS 4964 — Method for the qualitative identification of asbestos in bulk samples. We collect samples for testing, then conduct testing in our state-of-the-art laboratory.
Our independence and NATA accreditation ensure sample integrity, and the high level of expertise of our staff means you can trust our test results. Our customer satisfaction and industry reputation are second to none.
Risk assessment
Airsafe can carry out a risk assessment to identify any risks associated with the identified asbestos-containing materials (ACM), in accordance with the HSE [UK] HSG264 Asbestos: The Survey Guide.
The assessor will carry the inspection by undertaking a preliminary walk-through followed by sampling of representative suspect materials, which will be analysed by qualified personnel. An assessment algorithm gives a total risk score, which determines the potential of asbestos fibre release.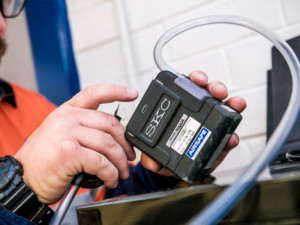 Air monitoring
Airsafe carries out asbestos air monitoring and testing services in accordance with the Guidance Note on the Membrane Filter Method for Estimating Airborne Asbestos Fibres 2nd Edition [NOHSC: 3003 (2005)].
Airsafe is NATA accredited to perform air monitoring and analysis.
Questions about low density asbestos fibreboard? Call Airsafe on 1300 888 338.
Recently, Airsafe was surprised to get a call from the Dr Phil show. An Australian couple believed they were being poisoned by their neighbours, with serious effects on their health. Dr Phil wanted us to use our expertise in air quality and hazardous materials to find out whether their belief was justified.
Over the years, Airsafe has been hired for many different reasons, but this was a new one! Nevertheless, we knew we were the right people for the job, and we sent our senior occupational hygienist Josh to investigate. Here's what he found:
The work we did for Dr Phil was similar to any comprehensive site assessment. It included:
Walkthrough inspection around the property
Thorough consultation with the client to ascertain specific requirements
Detailed investigation of the air quality through a variety of testing, such as general respirable dust, volatile organic compounds, polycyclic aromatic compounds, asbestos, lead, hexavalent chromium, silica, indoor and outdoor dust
Air samples, microbiological testing
Surface testing for a variety of sources such as particulate, spores, microbiological contaminants, asbestos, lead
Soil testing for a variety of substances
Preparation of relevant Inspection Reports.
In total, our air quality assessment included 280 separate tests.
So what was the outcome? After a comprehensive chemical analysis, Airsafe determined that the house was not being contaminated by chemicals from the neighbour. But that didn't mean the couple's illness was imaginary. Something was making them sick, but it was coming from inside their home: black mould.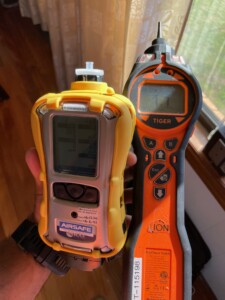 There are many reasons for bad air quality
This couple's experience shows how air quality issues can have many different sources, and it's not always the one you expect.
Poor air quality can be the result of natural events like bushfires and dust storms, or it can come from human activity like:
consumption
waste disposal
industrial production
transportation
energy generation.
As well as microbiological contaminants like black mould, air can be contaminated by excessive quantities of chemicals like carbon monoxide, or by particulate matter.
If you suspect an air quality issue in your home or workplace, Airsafe can conduct a full air quality assessment – as we did for the Dr Phil couple – to determine the source of any contamination, and give you reliable advice on any steps you should take to decontaminate the building and avoid risks to your and others' health.
Talk to Airsafe about an air quality issue: call us on (02) 9555 9034.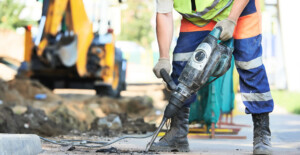 During construction, the use of heavy machinery may cause noise and vibration. Exposure to this noise and vibration can carry health risks for workers.
With our many years of expertise in occupational hygiene, Airsafe can measure noise and vibration levels with complete accuracy, and advise you on the best way to mitigate any risks.
Noise
Noise can be either airborne or ground-borne.
Airborne noise may be continuous, impulsive or intermittent, and may contain high pitch or low dominating tones. The perception of noise by people, animals and environments can vary widely. It depends upon many factors including frequency. Airborne noise is measured by a sound meter using the decibel scale.
Ground-borne noise is noise heard within a building that is generated by vibration transmitted through the ground into a structure. It is typically heard as a low frequency rumbling. It's often referred to as "regenerated noise". Ground-borne noise is also measured by a sound meter.
The impact of noise depends on its source and the proximity of the receiver. Different people have different reactions and sensitivities to noise.
The amount of noise generated by construction activity depends on the site and the type of work. For instance, noise levels from above ground activities such as demolition and removal of excavated material will be different to noise from those associated with underground activities such as tunnelling.
Where required, noise monitoring equipment can be installed to monitor noise levels, so their impact can be mitigated if they are too high.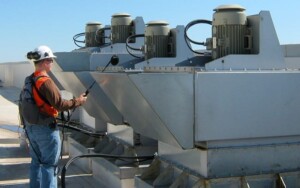 Vibration
Construction vibration is usually measured as vibration velocity (Peak Particle Velocity in mm/s) using an accelerometer or geophone. Vibration Dose Value is a metric used to accumulate vibration energy over a day or night time period to determine its impact on human comfort.
People and other receiver types (that is, animals or environments) are often sensitive to vibration. They may be able to detect vibration at levels well below the amount that causes building damage.
Health effects of combined noise and vibration
There is evidence that workers who use vibrating plant and are exposed to noise at the same time are more likely to suffer hearing loss than workers exposed to the same level of noise alone. Exposure to both vibration and noise is also understood to increase musculoskeletal problems.
Employers should consider measures to eliminate or minimise exposure to whole-body:
at the source of vibration (most preferred)
along the paths of the vibration
at the position where the vibration enters the worker (least preferred).
Consider if hazards from using vibrating plant can be completely removed from the workplace, for example by introducing remotely controlled mobile plant rather than plant driven by workers.
Exposure standards for noise and vibration
For noise exposure, Airsafe recommends that the internal construction noise levels should be based on the 'maximum' internal levels presented in the NSW Work Health and Safety Regulation 2017 Part 4.1.
The vibration dose values recommended in Assessing Vibration: a technical guideline (DEC, 2006) (derived from British Standard 6472) should be followed when completing vibration monitoring.
Guidelines for minimising noise and vibration
Here are some general guidelines for minimising issues with noise and vibration during construction:
Minimise metal-on-metal contact: Bins, skips and chutes can be lined with material such as carpet, which helps deaden the sound of metal and other waste disposal.
Avoid dropping items from a height: When an item is dropped from a height, the resulting noise is louder than if it were put in place directly.
Use equipment sensibly: Turn off equipment when not in use. Throttle settings should be reduced if possible.
Encourage appropriate staff conduct: Staff should not use loud radios or stereos outdoors during sensitive times, such as early in the morning in a residential area. Shouting and slamming vehicle doors should be avoided.
Use PAs appropriately: If a PA is on site it should be used sensibly and in moderation. Avoid broadcasting telephone calls through the PA.
Manage truck noise: Noise from trucks is a common issue, especially near residences. Scheduling and management of truck movements is important to reduce issues associated with reversing beepers, engine noise and general off-site activity.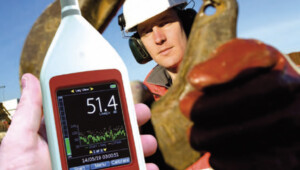 How Airsafe can help
Evaluating problems arising from noise and vibration requires a qualified professional, such as one of Airsafe's occupational hygienists, to perform accurate measurements and analyse the results.
Airsafe measures sound levels using a sound level meter or a noise dosimeter that complies with Australian Standards. We ensure worksites comply with all state and local regulations. And we give you reliable advice on mitigating any possible health risks to your people.
To talk about a noise or vibration issue, call Airsafe on (02) 9555 9034.