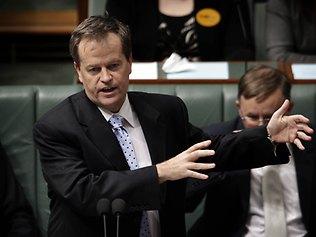 Last October, we reported on a speech that Minister Bill Shorten gave in Parliament about the findings of the Asbestos Management Review commissioned by the Australian Government.
The review recommended the creation of a National Strategic Plan around asbestos.
Well, here's some good news: the Australian Government is enshrining the Review's recommendations in legislation, creating an independent Asbestos Safety and Eradication Agency. The Agency will work with all levels of government and industry stakeholders, with the ultimate aim of eliminating asbestos-related disease from Australia.
As the country with the world's highest rate of asbestos-related disease, it's fitting that Australia is also the first country to establish an asbestos agency with such a wide remit. As Minister Shorten said when introducing the bill in Parliament:
Our aim needs to be to remove this menace once and for all, in tandem with local, state and territory governments, industry, unions and the community.
We need vigilance and safeguards around asbestos
Sydneysiders have recently received a couple of rude reminders that asbestos is a very real problem, potentially affecting every major project and every community in the country.
The first has been the ongoing issues with asbestos management at the vast Barangaroo construction site.
The second reminder was the shocking CCTV footage of a truck driver illegally dumping asbestos-containing material outside two childcare centres in inner-city Sydney.
It would be nice to report that incidents like these were one-offs, but unfortunately, our experience tells us otherwise. While there are asbestos removal contractors who follow the rules and don't cut corners, frankly there are also some cowboys out there.
So as we've said before, any national initiative that pushes for more asbestos to be removed, more quickly, needs to make absolutely sure that proper safeguards are in place, so we don't end up exacerbating the problem we're trying to solve.
But overall, Airsafe welcomes the establishment of the the Asbestos Safety and Eradication Agency. We'll continue doing everything we can to contribute to the prevention of asbestos-related disease.