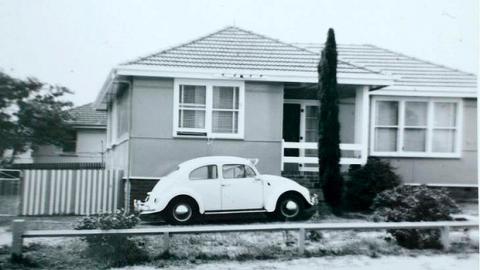 The recent Mr Fluffy controversy has brought the Asbestos Safety and Eradication Agency into the news.
The Agency was created under the previous government to bring a coordinated national approach to asbestos eradication, handling and awareness. Its creation followed a wide-ranging review of asbestos management issues including work health and safety, environmental and public health, education and public awareness, and removal, transport and disposal of asbestos.
The review's report, released in August 2012, recommended the development of a national strategic plan to improve asbestos awareness and management in the broader community, and the creation of an independent national agency be established to guide the implementation of the plan.
Bill Shorten, at the time Minister for Employment and Workplace Relations, outlined at the time the reasons for the creation of the Agency:
As an insidious killer asbestos is a national issue requiring urgent attention and greater national preventative coordination – so we are making a concerted effort to address it. A critical element of the recommendations is the establishment of a body to oversee how we manage asbestos in Australia and how we can reduce exposure to asbestos….Australia has one of the highest rates of asbestos related disease in the world. Our response to this Review represents our best chance to work together to eliminate asbestos-related disease in Australia."
Agency up and running
The Agency's website gives a good overview of what it has been up to since its launch. In particular, its functions include:
encouraging, coordinating, monitoring and reporting on the implementation of the National Strategic Plan on Asbestos Awareness and Management (

NSP

)
reviewing and amending the

NSP

as required
publishing and promoting the

NSP

providing advice to the Minister about asbestos safety
liaising with Commonwealth, State, Territory and local and other governments, agencies or bodies about the implementation, review or amendment of the

NSP

; as well as asbestos safety in general; and
commissioning, monitoring and promoting research about asbestos safety
National Strategic Plan for Asbestos Safety and Management
Most of the responsibilities of the Agency revolve around the National Strategic Plan for Asbestos Awareness and Management, released on 31 July 2013.
The National Strategic Plan was developed after a year-long consultation process. Its aims include:
increasing public awareness of the dangers posed by working with or being exposed to asbestos
moving towards developing a prioritised removal program across Australia
developing nationally consistent better practice in asbestos handling and management
coordinating national research to minimise the risk of exposure to asbestos for the Australian community
playing a leadership role in a global campaign for a worldwide asbestos ban
A key aspect of a national approach to asbestos is collaboration between government agencies and different levels of government. As the Strategic Plan states, "The issues around asbestos are significantly broad and encompass a range of areas such as work health and safety, environment, public health, planning and emergency response." To improve collaboration, two government stakeholder groups have been established: an Asbestos Interdepartmental Committee (which works across Australian Government departments and agencies), and a National Asbestos Safety Reference Group (which consults across different levels of government).
The Strategic Plan also requires the Agency to engage and work in partnership with non-government stakeholders such as industry, unions, organisations that advocate asbestos safety, and the community in general.
National Asbestos Exposure Register
Another key role of the Agency is to manage the National Asbestos Exposure Register. This register records details of Australians who believe they may have been exposed to asbestos or asbestos containing materials. Getting your details on the register is a simple matter of filling in an online registration form.
Forums and Conferences
In November 2013, the Agency co-hosted a National Asbestos Forum featuring speakers from across the spectrum of industries and agencies impacted by asbestos — both the management and removal of asbestos, and the victims of asbestos-related illnesses. You can watch a selection of highlights from the Forum here:
Then in November 2014, the Agency will be hosting the first International Conference on Asbestos Awareness and Management in Melbourne. According to the conference website, it will feature "well renowned international experts in asbestos management, health, advocacy and governance to challenge delegates into thinking how Australia can drive change in our region and globally when it comes to the continued manufacturing and distribution of asbestos containing materials".
The conference will feature an interesting line-up of international speakers, including long-time British asbestos campaigner Laurie Kazan-Allen, former US Assistant Surgeon General Richard A. Lemen, co-founder of the Asbestos Disease Awareness Organization Linda Reinstein, and Director of the World Health Organisation's Collaborating Centre for Occupational Health Professor Ken Takahashi.
Public Education about Asbestos
As well as hosting discussions among asbestos experts, the Agency is also making efforts to keep the public informed about asbestos. It has an active social media presence via Twitter, Facebook and LinkedIn — currently dominated by news about the Mr Fluffy story, as you might expect.
The public face of the Agency is its CEO, Peter Tighe. Coming from a union and workplace health and safety background, Peter Tighe has a lot of experience in dealing with asbestos issues. His forthright approach can already be seen in his response to the Mr Fluffy loose-fill insulation story. He has unequivocally said that the affected houses should be demolished:
These Mr Fluffy homes are a ticking time bomb as far as I am concerned. There is no amount of cleaning that can be done to make them safe and I certainly would not allow my family to live in one of them.
The Asbestos Safety and Eradication Agency is a good sign that Australia is moving forward with a coordinated national approach to asbestos management. If you need advice or support with asbestos management issues, call Airsafe on (02) 9555 9034.